Biden promises "response" if China crosses red line as G7 summit wraps up
Hiroshima, Japan - President Joe Biden warned China against military action against Taiwan on Sunday as he addressed the press after the G7 summit in Hiroshima wrapped up.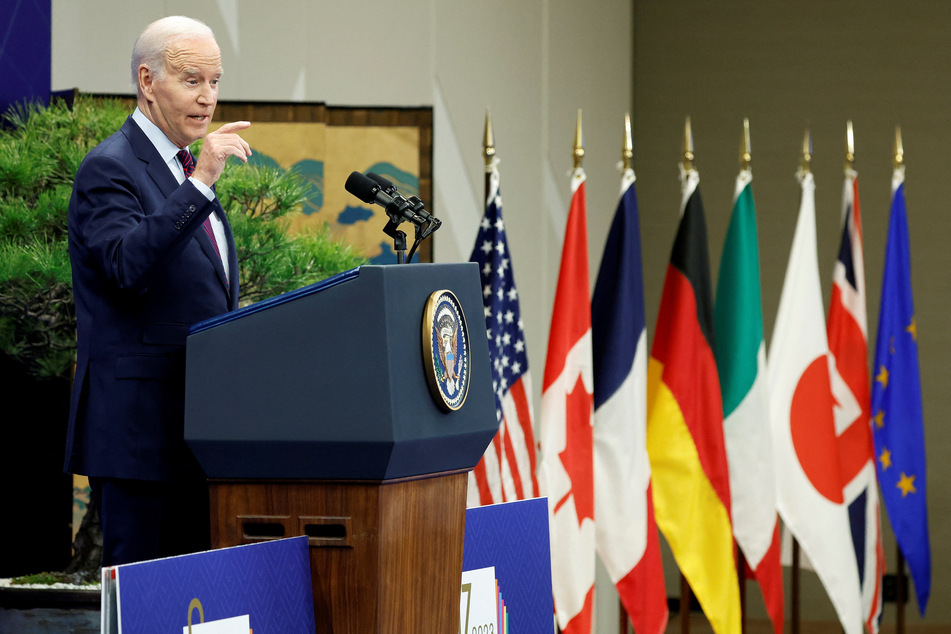 There should be no unilateral change in the status quo in the Taiwan Strait, he said.

"There is a clear understanding among most of our allies that in fact, if China acts unilaterally there will be a response," Biden said.
He asserted that the US would continue to pursue a one-China policy, recognizing Beijing as the legitimate government of China.
But Biden pointed out that after that, neither China nor Taiwan could proceed independently. "It needs to be a mutually agreed outcome." The US also does not expect Taiwan to declare independence on its own, the US president said.
Tensions have been rising recently, and Biden said the US would continue to help Taiwan defend itself. He stressed that he saw no "inevitability" of war between China and the US or even Japan and South Korea.
In the frosty relationship with Beijing, the president said there would be the beginning of a thaw "very soon," without providing further details.
Biden's comments came after Beijing responded unusually sharply to the G7's talks, accusing the nations gathered in Japan of "smearing China" and trying to "(interfere) in the internal affairs of other countries."
Cover photo: via REUTERS