Biden says government will cover cost of emergency response to tornadoes
Mayfield, Kentucky - President Joe Biden on Wednesday promised communities ripped apart by deadly tornadoes in the particularly hard-hit state of Kentucky last week all possible government aid during a visit to the affected areas.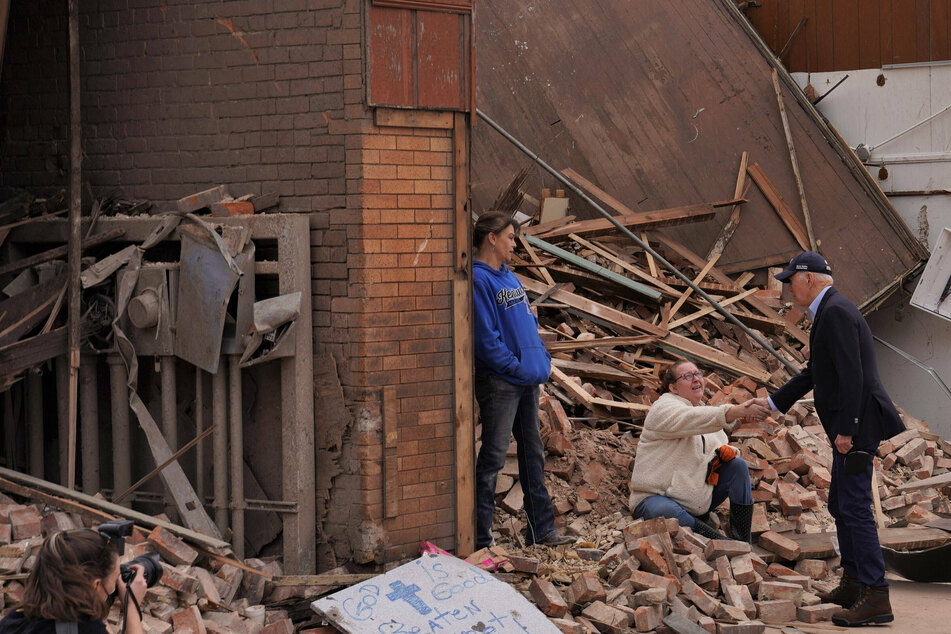 Following some of the strongest tornadoes ever seen in the US, at least 74 people were confirmed to have died in Kentucky, though the toll was expected to grow. Deaths were also confirmed in nearby states including Illinois, Tennessee, and Arkansas.

Biden said he would do everything in his power to help rebuild and for as long as necessary, adding that the extent of the destruction was "almost beyond belief."
"These tornadoes devoured everything in their path," Biden said, addressing residents of Dawson Springs, Kentucky. "I promise you, you are going to heal, we are going to recover, we are going to rebuild."
Biden announced that the federal government would "cover 100% of the cost... for all the emergency work" for the first 30 days, from debris removal to overtime pay for police and emergency services. "We are going to get every single thing you need," he said.
He had previously promised the south-eastern state that the federal government would cover 75% of the costs.
Earlier on Wednesday, Biden visited the devastated town of Mayfield, where he saw numerous damaged or completely destroyed houses and spoke to local residents.
He also flew over the disaster area to get an aerial view of the situation.
Cover photo: IMAGO / ZUMA Press