Biden says hate cannot be tolerated after Colorado Springs attack
Colorado Springs, Colorado - US President Joe Biden on Sunday said that hate cannot be tolerated after five people were killed and 25 others injured in a shooting at a gay club in the city of Colorado Springs.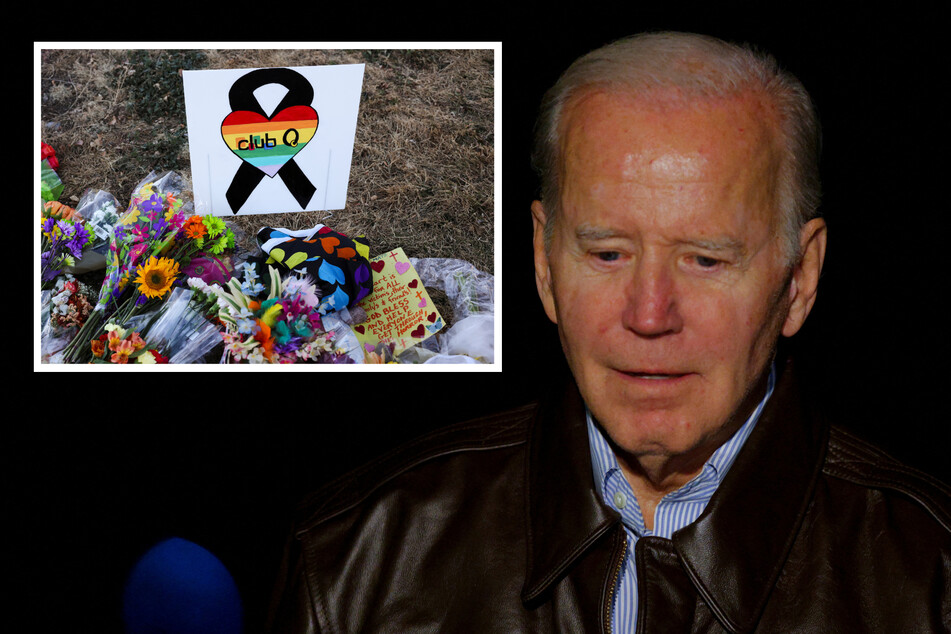 "Places that are supposed to be safe spaces of acceptance and celebration should never be turned into places of terror and violence. Yet it happens far too often," Biden said in a statement.

"We cannot and must not tolerate hate."
Colorado Springs police said that they received calls late on Saturday night and arrived at Club Q at midnight.
Two minutes later police apprehended a 22-year-old man, who was also injured.
"Multiple firearms were found at the scene. Law enforcement is still working to identify who the firearms belonged to. The suspect used a long rifle during the shooting," the police said in a statement.
Colorado Springs Mayor John Suthers confirmed that the suspect was subdued by "one or more patrons," adding, "We praise those individuals who did so because their actions saved lives."
Biden said that, while the motive for the attack was not yet clear, "we know that the LGBTQI+ community has been subjected to horrific hate violence in recent years."
"Gun violence continues to have a devastating and particular impact on LGBTQI+ communities across our nation and threats of violence are increasing."
"Club Q is devastated by the senseless attack on our community," the venue said on its Facebook page. "We thank the quick reactions of heroic customers that subdued the gunman and ended this hate attack."
Cover photo: Collage: REUTERS