Biden signs executive orders undoing Trump's immigration policies
Washington DC - President Joe Biden on Tuesday signed executive orders to restore US immigration policy and undo many of the Trump administration's hard-line immigration practices.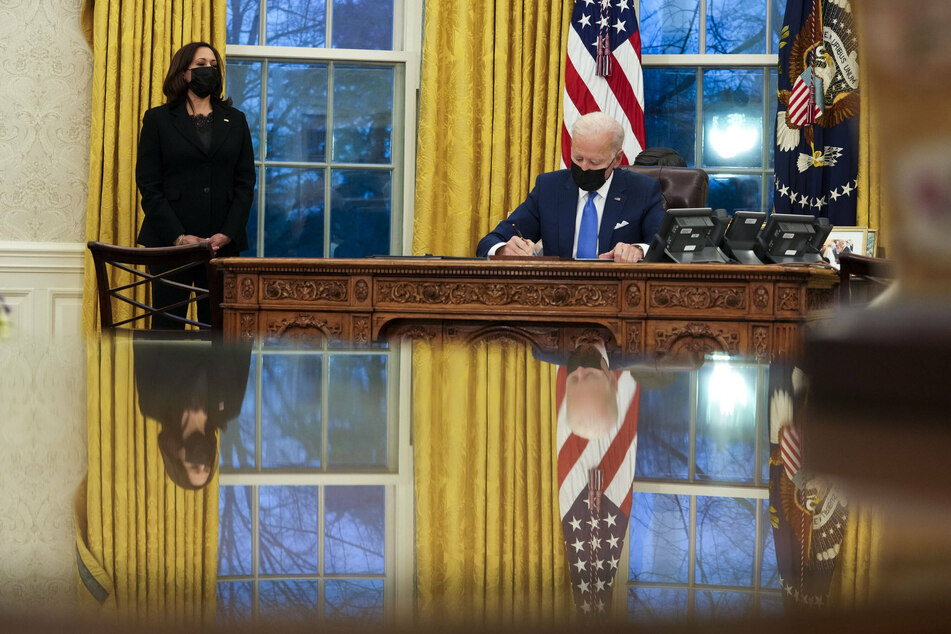 "I'm not making new law, I'm eliminating bad policy," Biden told reporters. "America is safer, stronger, and more prosperous when we have a fair, orderly, and humane legal immigration system."
In one of the orders, the Biden administration commits to creating a task force to reunite separated family members.
The Trump administration infamously separated thousands of children from their parents after they were detained for crossing the US border without authorization.
Biden also approved a review of Trump's asylum policies and other measures aimed at slowing the flow of migrants to the US.
Tuesday's signing comes just days after ICE deported hundreds of immigrants despite Biden's campaign pledge to halt deportations in his first 100 days of office.
A federal judge in Texas temporarily blocked the Biden administration's 100-day moratorium last week. The order had only been in place for five days.
On Tuesday, White House Press Secretary Jen Psaki told reporters that the review will assess the damage done by the prior administration's policies.
"We want to put in place an immigration process here that is humane, that is moral, that considers applications for refugees, applications for people to come into this country in a way that treats people as human beings," Psaki said.
"That's going to take some time. That's not going to happen overnight."
In another executive order the Biden administration said it will develop a strategy to address irregular migration on the US southern border.
"The Trump Administration's policies at the border have caused chaos, cruelty and confusion. Those policies have undermined the safety of our communities, penalized asylum seekers fleeing violence, and destabilized security across the Western hemisphere," the White House said in a statement.
The signing was attended by Vice President Kamala Harris and the newly appointed secretary of Homeland Security, Alejandro Mayorkas.
Cover photo: IMAGO / UPI Photo