ICE defies Biden and deports hundreds, including witness to El Paso massacre
Washington DC - President Joe Biden's administration has been unable to stop the deportation of hundreds of people in its first weeks in the White House despite the president's campaign promise to suspend deportations upon taking office.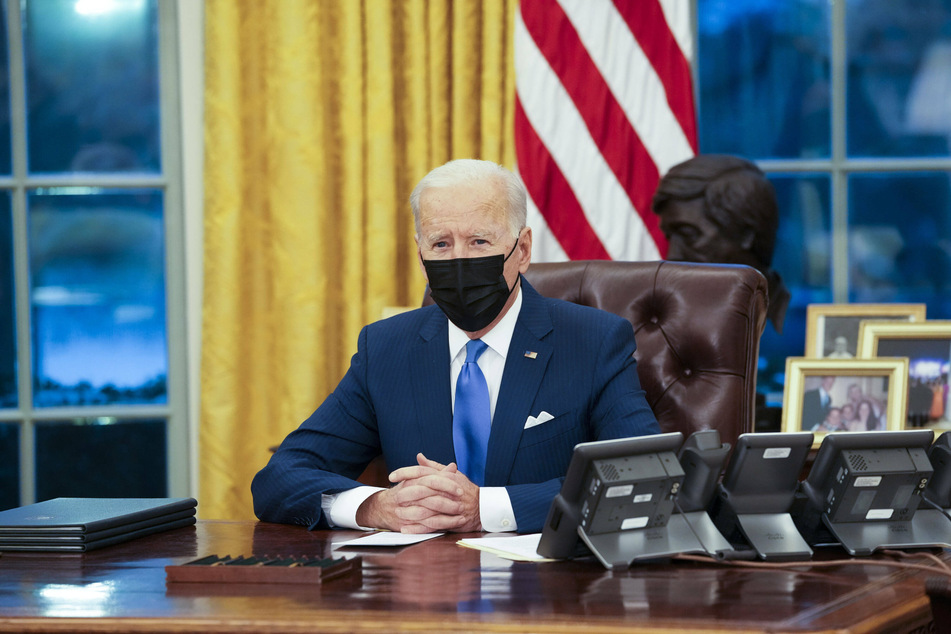 A federal judge in Texas last week struck down the new administration's 100-day moratorium on deportations.
The judge said the Biden administration had violated the federal Administrative Procedure Act with the moratorium and had not given enough evidence for why a halting in deportations was necessary.
In recent days, US Immigration and Customs Enforcement (ICE) has already deported immigrants to at least three countries: 15 people to Jamaica on Thursday and 269 people to Guatemala and Honduras on Friday. About 30 more deportations followed on Monday, The Associated Press reported.
Among those deported was a woman who witnessed the 2019 anti-Latino mass shooting at a Walmart store in El Paso, Texas, that left 22 people dead. She played an important part in the case against the shooter, according to her lawyer.
The woman, named Rosa, was reportedly pulled over on January 27 for driving with a broken brake light and subsequently jailed in El Paso based on previous traffic charges. ICE deported her two days later, before she could reach her attorney, according to Melissa Lopez, executive director of the nonprofit Diocesan Migrant & Refugee Services, which represents her.
Rosa's attorneys said she pleaded guilty in 2018 for driving under the influence, but ICE later released her, because she wasn't considered a threat to the public.
The El Paso district attorney's office stated they had given Rosa's attorneys the documentation needed to request a visa for crime victims, but the statement also said she was not a victim of the Walmart shooting case.
Both Biden and Vice President Kamala Harris sharply denounced Donald Trump's immigration policies during the presidential campaign, and promised to reverse many of Trump's hard-line immigration policies. On Tuesday, Biden signed three new executive orders undoing, among others, Trump's zero tolerance policy under which immigrant children were separated from their parents. The president also created a task force to reunite these families.
Democratic Representative Veronica Escobar of Texas, whose district includes El Paso, said her office had reported Rosa's case to the White House.
"My concern is that ICE will continue to move quickly before the Biden administration has an opportunity to make assessments and provide further directives," Escobar said.
Cover photo: IMAGO / ZUMA Wire