Joe Biden rips Marjorie Taylor Greene after campaign video mocking her goes viral
Philadelphia, Pennsylvania - President Joe Biden name dropped Marjorie Taylor Greene during a recent speech after his latest campaign video mocking her went viral.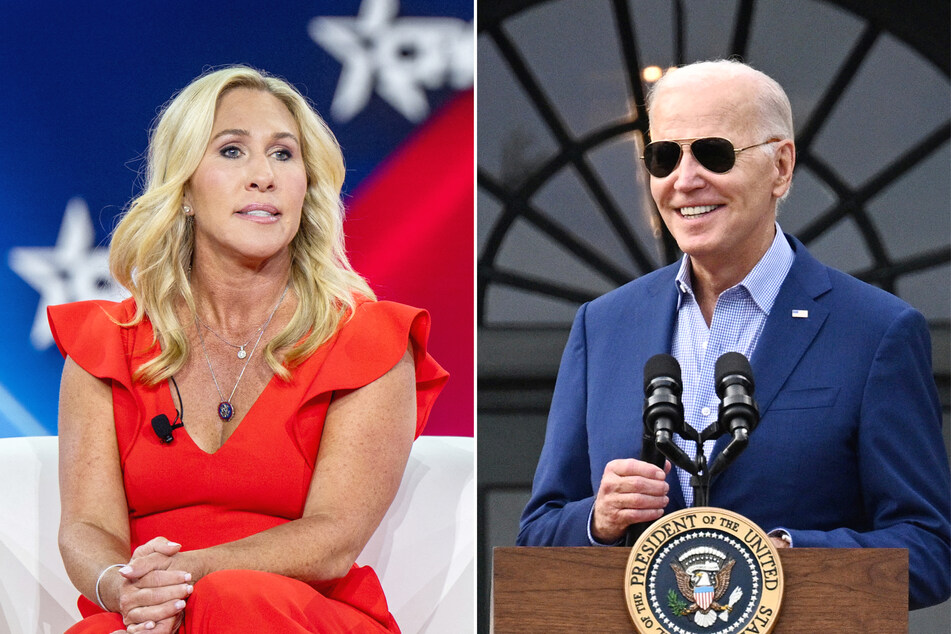 According to The Philadelphia Inquirer, the president spent his Thursday at the Philly Shipyard, where he gave a speech on Bidenomics, his newly proposed economic plan, which he claims some Republicans are beginning to warm up to.
"All those members of Congress who voted against the bill suddenly realize it's pretty good," Biden told the audience.

He went on to bring up Marjorie Taylor Greene, who gave a speech at the recent Turning Point Action Conference last weekend in which she compared Biden and his policies to those of former presidents Franklin D. Roosevelt and Lyndon B. Johnson.
While MTG, who has pushed articles of impeachment against Biden and recently showed nude photos of his son on the House floor, thought she was being critical of the president, some perceived it differently.
"I never had an endorsement from her before," Biden said with a chuckle during his speech.
Earlier this week, the president tweeted a new campaign ad that took the audio of Greene's speech, and made it appear as though she were endorsing him. To date, the video on Twitter has well over 41 million views.
As Greene has adamantly pushed the idea that the president and his son are criminals, deviants, and drug addicts, Biden's subtle campaign ad jab seems far more composed in comparison.
Cover photo: Collage: Brandon Bell / GETTY IMAGES NORTH AMERICA / Getty Images via AFP & Almond NGAN / AFP