Texas school shooting: Biden demands action to stop "carnage"
Washington DC - President Joe Biden has called for tougher gun laws after 19 children and two teachers were killed in a shooting at Robb Elementary School in Uvalde, Texas.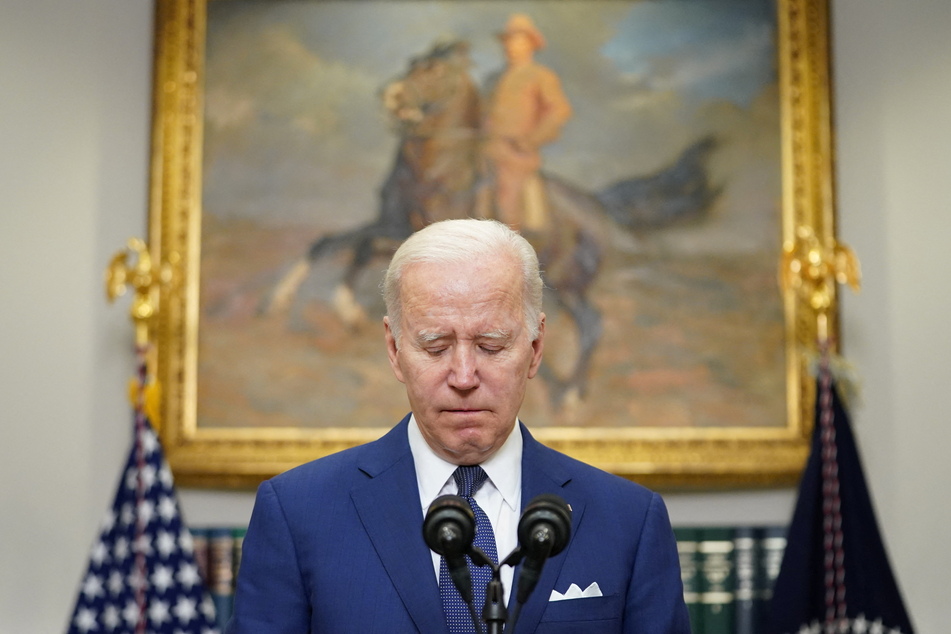 "How many scores of little children, who witnessed what happened, see their friends die as if they're in a battlefield, for God's sake?" he asked.

"As a nation we have to ask: when in God's name are we going to stand up to the gun lobby?" Biden said in an address at the White House.
The idea that an 18-year-old should be able to walk into a gun store and buy two assault weapons is "just wrong," he said.
"These kinds of mass shootings rarely ever happen anywhere else in the world – why? They have mental health problems, they have domestic disputes in other countries, they have people who are lost. But these kinds of mass shootings never happen with the kind of frequency they happen in America," he said.
Gun control legislation stuck in limbo
"Why are we willing to live with this carnage?" he asked, pointing out that there have been more than 900 reports of shots fired on school premises since the Sandy Hook massacre a decade ago.
Not every shooting can be stopped with stricter gun laws, but they do have a positive effect, Biden insisted.
"It's time to turn this pain into action," he said.
While Biden has taken executive action on gun control, HR 8, a major piece of legislation that would close existing loopholes in background checks, has been stuck in limbo, with Senate Republicans refusing to even bring it to a vote.
Cover photo: REUTERS