Capitol officer hailed as hero after January 6 attack escorts Kamala Harris at inauguration
Washington, DC - Eugene Goodman earned a lot of plaudits after he was seen leading rioters away from the Senate Chambers when they breached the Capitol on January 6. The police officer was awarded a special honor on Inauguration Day.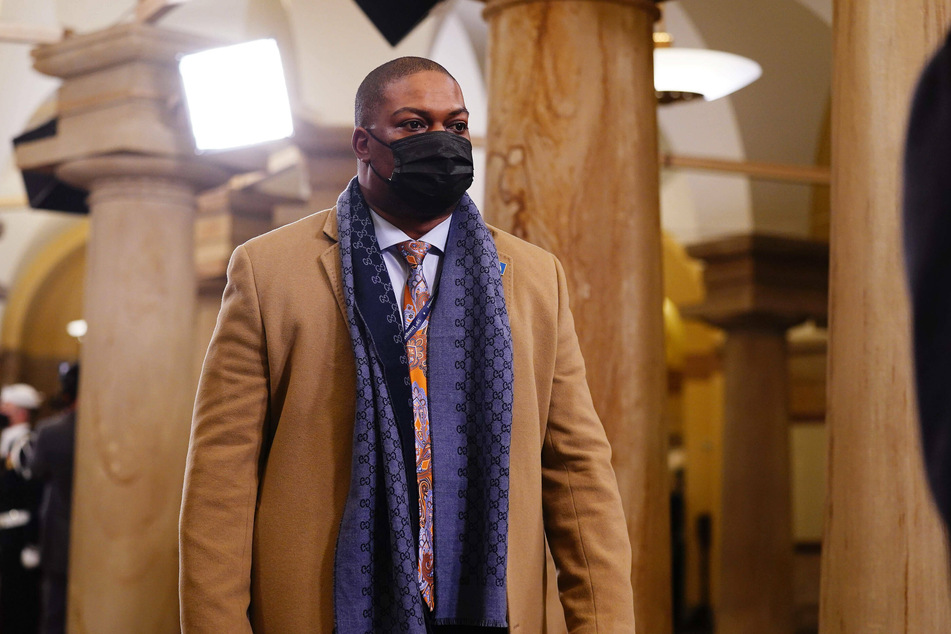 Goodman escorted Vice President Kamala Harris and her husband, Doug Emhoff, to the inauguration venue, amid cheers and standing ovations by the crowd.
Descending the steps of the Capitol alongside the new vice president, the 40-year-old officer stood back to marvel at the entrance for a second.
Just two weeks earlier, he was guarding the gates and trying desperately to protect the Senate from an angry mob of Trump supporters, emerging as one of the few heroes of the day.
Following the riots, a video shared by HuffPost reporter Igor Bobic went viral, showing Officer Goodman keeping the violent rioters away from the Senate chamber where lawmakers were hiding with armed security.
He was completely alone when he confronted the white supremacists, essentially risking his own life to save the lives of his colleagues and congresspersons.
"The man who saved the Senate," tweeted Representative Jason Crow of Colorado in celebration of the Capitol officer.
Goodman had so far kept away from the spotlight, but according to The Washington Post, the DC-born officer, who is now based in Maryland, served in the Army for four years and was stationed in Iraq for one.
He has since been promoted to the prestigious position of acting deputy sergeant of arms in time for the swearing-in ceremony, and is also being considered by lawmakers for the Congressional Gold Medal.
Cover photo: imago images / ZUMA Wire