Marjorie Taylor Greene rails about Ukraine's "white Nazi army" in response to reparations tweet
Washington DC - Georgia Representative Marjorie Taylor Greene went off the rails in a response to a tweet from fellow congresswoman Cori Bush about reparations for Black Americans.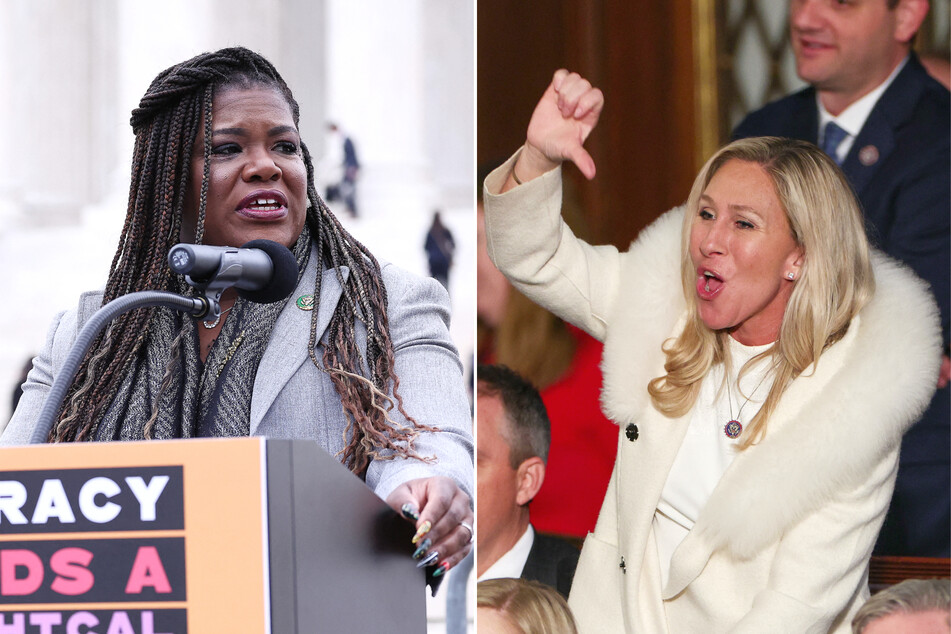 On Wednesday, Bush shared a Fourth of July tweet, saying: "The Declaration of Independence was written by enslavers and didn't recognize Black people as human."
"Today is a great day to demand Reparations Now," she added.
MTG jumped in, sharing the tweet a few hours later and putting her own disturbing spin on Bush's message.

"You voted to send $113 billion to the white people and white Nazi army of Ukraine," she said.
Her response was slammed by some users who were shocked by her mix of racism, disinformation, and incoherence.
Cori Bush responded with just two words – "This you?" – alongside a screenshot of a 2022 Newsweek article that revealed Greene had bought stock from a defense contractor just before complaining about war profiteering.
The far-right Georgia politician has also repeatedly called Ukrainians and their defense forces "Nazis" and opposes aiding the country in its efforts to repel Russian troops.
In February 2022, days before Russia launched its unprovoked invasion of Ukraine, Greene spoke at a white nationalist event where attendees chanted Russian President Vladimir Putin's name.
Cover photo: Collage: Paul Morigi/GETTY IMAGES NORTH AMERICA/Getty Images via AFP & WIN MCNAMEE / GETTY IMAGES NORTH AMERICA / Getty Images via AFP