First lady confirms Trump's teenage son also had virus
Washington D.C. - First Lady Melania Trump says that she used the time she was ill with the new coronavirus to "reflect," while confirming that her 14-year-old son, Barron, also contracted the virus.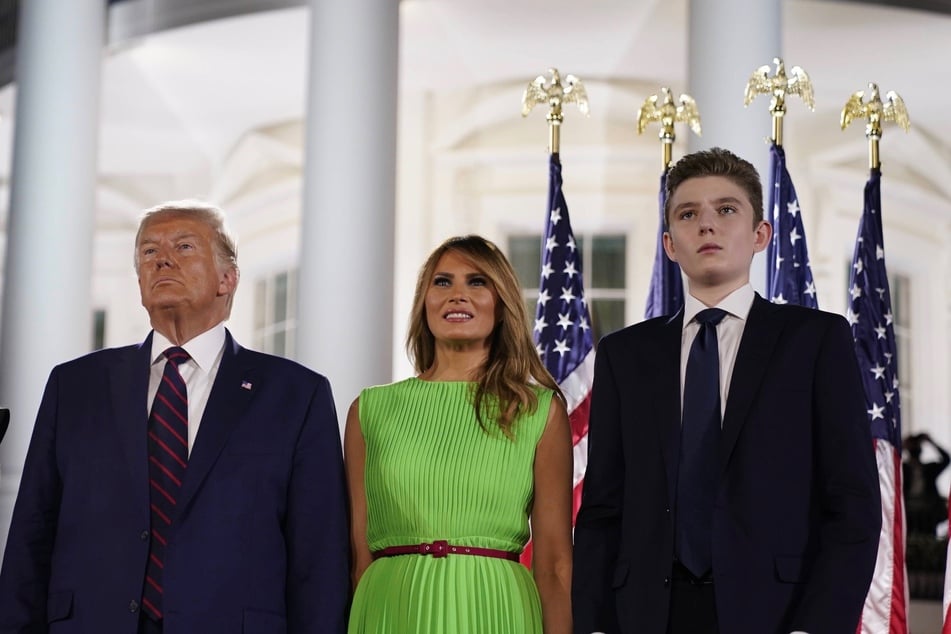 They have both since recovered and tested negative, Trump said in a blog post on the White House website.
"For me personally, the most impactful part of my recovery was the opportunity to reflect on many things — family, friendships, my work, and staying true to who you are," she said, without elaborating.
"I also thought about the hundreds of thousands of people across our country who have been impacted by this illness," she said.
Nearly 8 million people in the US have contracted the new virus and more than 200,000 have died.
President Donald Trump treated his case of coronavirus with aggressive new medicines, including an experimental antibody cocktail. He was hospitalized for three nights. His wife says she chose another option.
"I chose to go a more natural route in terms of medicine, opting more for vitamins and healthy food," she said, noting that her symptoms had been mild.
It is unclear how large the outbreak at the White House was, though dozens of people connected to the administration have tested positive in recent weeks.
Barron Trump was asymptomatic
It appears Barron Trump tested positive not long after their parents did. In the blog post, the first lady recounted the sequence of events in a chaotic period for the president's family. She immediately feared for her son's safety and her "fear came true when he was tested again and it came up positive."
Trump continued: "Luckily he is a strong teenager and exhibited no symptoms. In one way I was glad the three of us went through this at the same time so we could take care of one another and spend time together. He has since tested negative."
The 50-year-old former model recently made headlines after a recording from the year 2018 surfaced, in which she can be heard complaining about having to set up the Christmas decorations at the White House and decrying negative public perception of her.
The conversation was secretly taped by one-time confidante Stephanie Winston Wolkoff, who released a tell-all book in September about her relationship with Melania Trump.
Cover photo: imago images / ZUMA Wire