Michelle Obama's stylist tells the story behind her stunning inauguration outfit
Washington DC - Michelle Obama, the former First Lady who is known for her iconic fashion statements, was celebrated for showing up to Wednesday's inauguration in a truly captivating outfit. What inspired her look?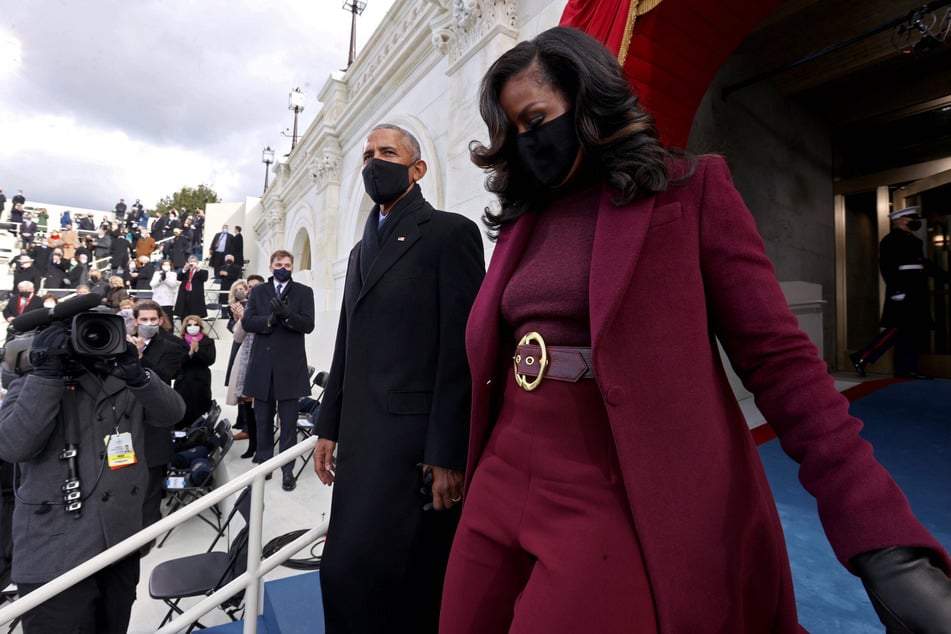 Styled by Meredith Koop, Obama showcased a merlot-colored, belted look from one of her favorite young talents, Sergio Hudson, a Black designer from South Carolina.
In wide-leg pants, one of Hudson's statement belts, a turtleneck, and a plum overcoat, she turned heads as she arrived at the ceremony alongside her husband, Barack.
Obama's stylist Koop explained in two lengthy Instagram statements what inspired the look. Koop said she tried to think through "every possible scenario" before coming up with the outfit. "It's cold, tons of people are watching, there are stairs, there are car rides, sitting and standing, on and on," she wrote.
When it came to the color of Obama's outfit, Koop knew from the beginning that she wanted "nothing bright." Instead, she envisioned "wineberry plum," as she described in her own words.
Koop also knew right away that pants were the way to go. "Pants, pants, pants. Ah, the liberation of pants!" she wrote. "No skirts, no dresses. Practical beautiful pants."
Some news outlets noted that wearing the shade of purple hinted at a political message of bipartisanship, as it is a mix of the Republican red and Democratic blue.
However, Koop revealed that wasn't the meaning. "What it wasn't was bi-partisan purple. That's a cute story, but it wasn't the intention," she wrote.
"What I want to convey most, though, is that this particular outfit is about the woman wearing it more than anything. It is about her and what she means to you and to America," Koop continued.
"She is powerful and she needs to move. She is stunning and she represents what is possible. She is relatable and she is aspirational. She has consistently articulated over the years what has been in the hearts and minds of so many. She has taken a look at the rule book and turned the page. She leads and she inspires."
Koop's hard work paid off, as social media users all over the world marveled at Obama's breathtaking ensemble.
But arguably the highest compliment for the stylist came from the former First Lady herself after she returned from the event and reportedly said: "I was so comfortable!"
Cover photo: Imago Images / MediaPunch