NYC mayor Eric Adams weighs in on Will Smith's Oscar win and "The Slap"
New York, New York - In an interview Wednesday on Good Day New York, New York City mayor Eric Adams said he doesn't believe Will Smith should be forced to give back his Oscar after slapping comedian Chris Rock during the show.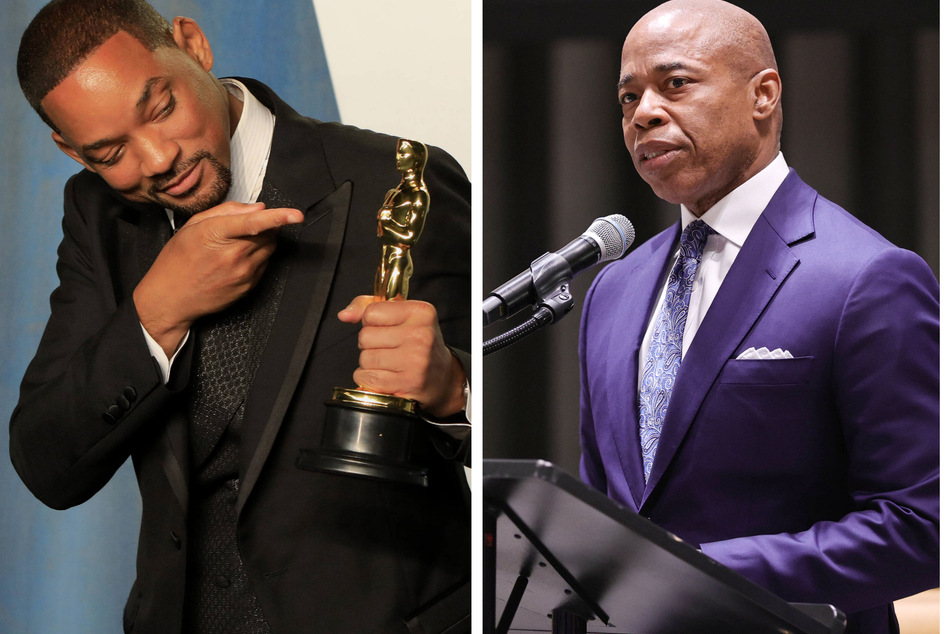 The slap heard around the world on Sunday night seemingly has everyone weighing in, including politicians.
In the new TV appearance, Adams, a former police officer, repeatedly stated that "violence is never the answer," yet defended Smith and said, "We should accept his apology."
"Sometimes when you're dealing with an illness of a loved one, you become emotional," Adams explained, empathizing with Smith. "And sometimes we have to think through our actions and not react through our passion."
The Academy is currently conducting a review of the incident, and says it will "explore further action and consequences." Many have speculated that Smith may be asked to return his Best Actor award, which he accepted at the ceremony moments later.
When asked if Smith should be forced to return his award, Adams stated, "I don't think he should. The worst day in our life should not be the description of our entire life. Will Smith has been an amazing actor, humanitarian, he has been a real leader. I think he had a bad day."
Adams didn't say much in regard to Rock, except that "it is up to Chris Rock to determine if he wants to move forward with any type of action."
The mayor seems to have pivoted his position. When originally asked for his thoughts on the incident on Monday, Adams responded, "I don't have time for TV."
Cover photo: Collage: IMAGO/Cover-Images & ZUMA Wire