Report finds Andrew Cuomo sexually harassed multiple women as Biden calls for him to resign
New York, New York – On Tuesday, New York attorney general Letitia James spoke at a press conference to discuss the investigation into sexual misconduct allegations against Govenor Andrew Cuomo, which found he did sexually harass numerous women.
The office of the New York attorney general worked alongside two New York lawyers – Anne Clark and Joon Kim – to conduct an investigation into the various allegations of sexual misconduct against Gov. Andrew Cuomo (63).
The investigation itself included 179 counts of witness testimony, along with the review of "tens of thousands" of documents.
According to James, the office's investigation unveiled that Cuomo had "violated multiple state and federal laws, as well as the executive chamber's own written policies."
She continued, "This investigation has revealed conduct that corrodes the very fabric and character of our state government, and shines a light on injustice that can be present at the highest levels of government."
Since this matter is "civil in nature," there are no direct criminal consequences attached to the report's findings, James concluded.
Yet on Tuesday afternoon, President Biden called for the governor to resign, joining many top Democrats and allies of the governor.
"I think he'll probably end up being prosecuted, too," the president told reporters.
At the attorney general's press conference, James applauded the bravery of the women who came forward before handing things over to both Kim and Clark, who worked to conduct a "thorough and independent investigation."
"We find that the governor, on numerous occasions, engaged in conduct that constitutes unlawful, sex-based harassment," Kim said. "We find that the governor sexually harassed a number of current and former New York state employees."
Out of the 11 complaints against the New York governor, nine were from those who are, or were, employed by the state or a state-affiliated entity.
These complaints ranged from cases of unwelcomed and non-consensual touching, along with offensive and gender-based comments from Cuomo to fellow staffers.

New incidents are detailed during investigation findings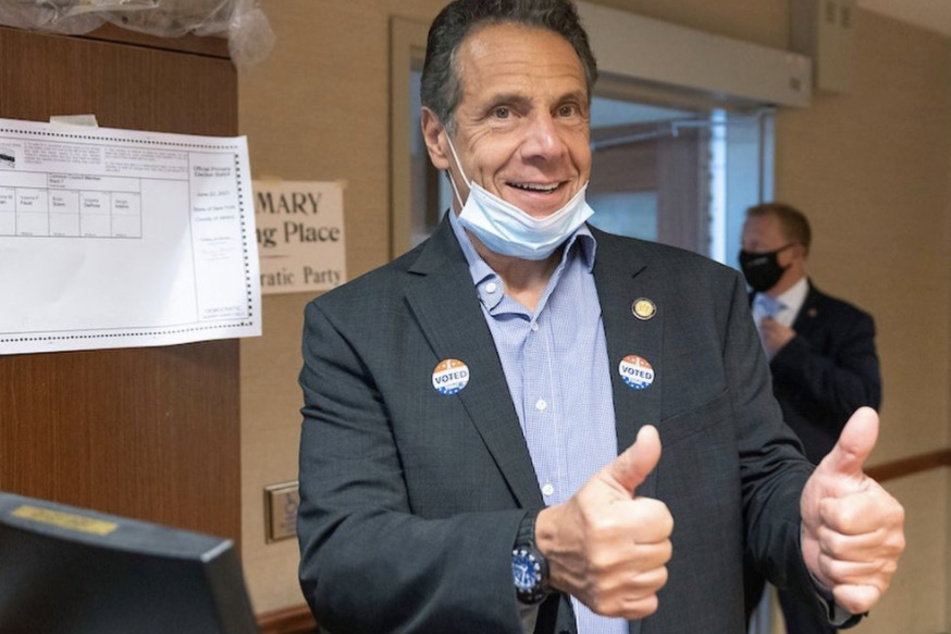 The attorney general's report found that Gov. Cuomo engaged in a widespread pattern of subjecting women to unwanted touching and kisses to the point it made them extremely uncomfortable.
Clarke said it constitutes "conduct that is not old-fashioned affectionate behavior," but rather unlawful sexual harassment.

In addition to the findings related to Cuomo's actions, the investigation "concluded that the executive chamber's work place culture [were] full of intimidation," which created conditions that allowed sexual harassment to occur.
One employee, referenced as "Executive Assistant Number One" in the report, said she endured repeated physical aggressions. This included an incident at the governor's mansion on November 16, when she recounted receiving a hug from Cuomo that ended with him reaching underneath her blouse to grab her breast.
Clark referred to the encounter as a "culmination of a pattern of inappropriate sexual conduct," adding that the governor also allegedly grabbed the same employee's butt on several occasions.
The attorney said the victim had initially decided to take her troubling encounters with Cuomo to her grave, citing that she was terrified speaking out would lead to her losing her job.
But after witnessing Executive Assistant Number One's breakdown following Gov. Cuomo's press conference in March, where he claimed he had never "touched anyone inappropriately" – something he claimed yet again following the release of Tuesday's new report – her colleagues reported the misconduct on her behalf.
According to Clark, Cuomo also asked Executive Assistant Number One if she would cheat on her husband, telling her, "If you were single, the things I would do to you."
Additionally, the investigation uncovered that Cuomo inappropriately touched a state trooper – who was tasked with protecting the governor – while standing behind her in an elevator. The state trooper claimed that Cuomo ran his fingers down her spine, saying, "Hey you".
On another occasion, the state trooper recounted holding the door for Cuomo. When he walked by, the governor allegedly ran his hand across her stomach to the side of her hip where her gun was bolstered.
The trooper later told colleagues she felt "completely violated."
Women's accusations were found to be swept under the rug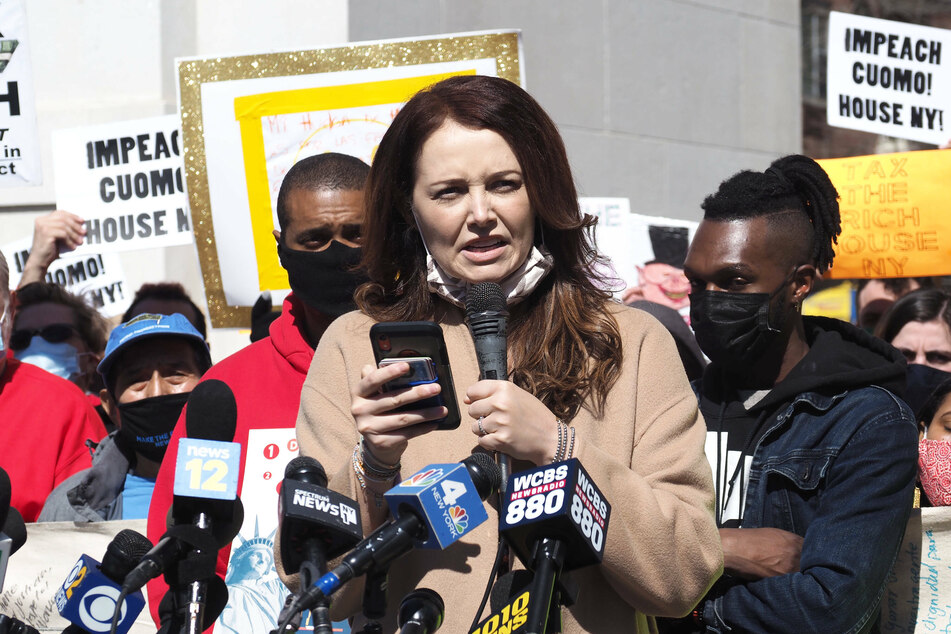 The attorney general's investigation also noted that Gov. Cuomo crossed the line many times when speaking to Charlotte Bennett (25), a briefer and executive assistant, in the spring of 2020.
According to Clark, when Bennett confided in the governor regarding a sexual assault she endured in college, Cuomo allegedly asked her to detail the traumatizing experience.
On another instance, Cuomo reportedly told Bennett he believed he could date women as young as 22 before telling her he was lonely and wanted to be touched.
Similar comments were made to the state trooper, who recounted that Cuomo allegedly told her she was too old for him, being in her late 20s at the time. He then proceeded to tell her he needed a girlfriend who could handle pain.
More cases also came to light – including that of Lindsey Boylan (37), who tweeted in December about being sexually assaulted by Cuomo.
Following her allegations on social media, the investigation found that a team of senior staffers, former staffers, and outside confidants mobilized to attack and try to disparage Boylan by sharing confidential information about her with the press.
Given that federal and state law prohibits an employer from taking action to dissuade an employee from reporting discrimination, the actions against Boylan have been found as unlawful retaliation.
Similarly, after Bennett confided in the governor's chief of staff regarding the uncomfortable conversations she'd had with Cuomo, a decision was swiftly made to transfer Bennett elsewhere.
However, the attorney general's report found the incident was not documented by the governor's office of employee relations, and no meaningful investigation was held to look into the matter.
This in itself was a violation of the executive chamber's harassment policy, which requires harassment complaints to be reported and investigated.
Twitter users sounded off the next steps for Cuomo
The report may be used for future lawsuits or the pursuit of impeachment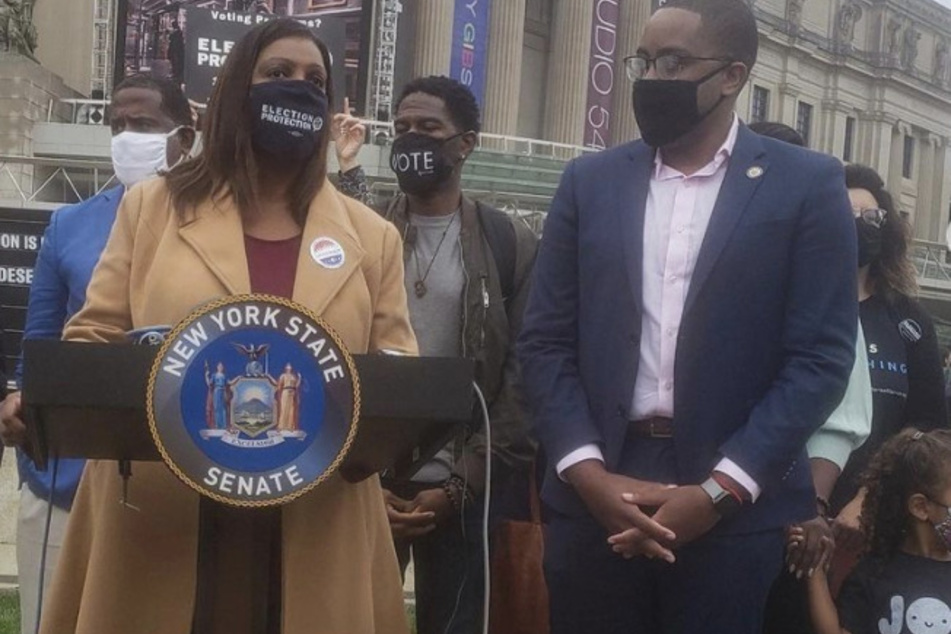 Victims further described the culture of working with the governor and his top aids as toxic, hostile, and abusive, according to Kim.
He went on to note that one victim, who wished to remain anonymous, said the culture was, "strange and uncomfortable. But it was like the twilight zone – typical rules don't apply."
Despite there being no criminal charges attached to the new report's findings, James noted the report was public and would be given to the Assembly Judiciary Committee to use as they wish – including the possibility of impeachment.
The women who have made assault accusations against Cuomo now have the option to take up civil action lawsuits against the governor.
Following the release of the attorney general's report, Gov. Cuomo spoke out against the allegations on Tuesday, further claiming he has never touched anyone inappropriately and stating again he would not resign from his role as New York's governor.
Cover photo: IMAGO / ZUMA Wire