Robert F. Kennedy Jr. event reportedly turns surreal with screams and farts
New York, New York - A press dinner for presidential candidate Robert F. Kennedy Jr. descended into chaos on Tuesday night when two old men got into a shouting-and-farting match over the climate crisis.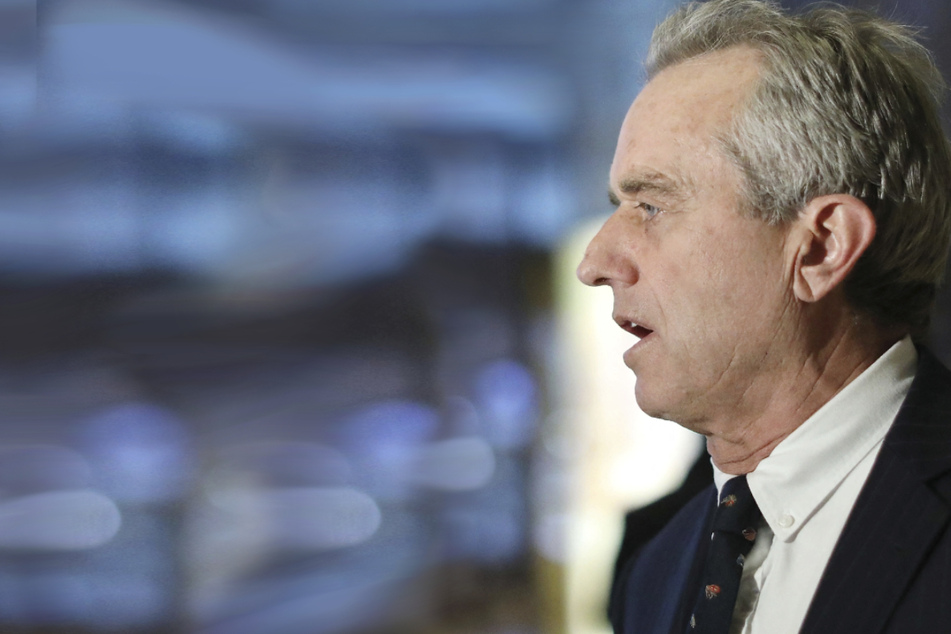 The event, which took place at Tony's on New York City's Upper East Side, took a nasty turn when an attendee asked Robert F. Kennedy Jr. about the environment, Page Six reported.
The question prompted former gossip columnist and event host Doug Dechert to yell out, "The climate hoax!"
His scream apparently woke up his friend, art critic Anthony Haden-Guest, who told Dechert to "shut up," calling him a "miserable blob."
The climate change denier continued to yell about the "scam," while Haden-Guest labeled him "f***ing insane" and "insignificant."
Dechert then proceeded to let out a long, loud fart.
"I'm farting!" he proclaimed to the room unnecessarily, proving there is at least one type of emission he doesn't have a problem admitting to: his own.
RFK Jr. reportedly watched calmly on as the strange and smelly scene unfolded.
Doug Dechert gives an apology of sorts
After a brief change of subject, the conversation later went back to the climate. This sparked another bout of yelling between the two friends-turned-adversaries.
"I apologize for using my flatulence as a medium of public commentary in your presence," Dechert told Page Six on Wednesday.
He added that he has "zero tolerance for the climate hoax scam nonsense in any venue that I am personally funding."
Cover photo: SPENCER PLATT / GETTY IMAGES NORTH AMERICA / Getty Images via AFP