Ron DeSantis loses it on reporter at New Hampshire rally in viral video
Laconia, New Hampshire - Governor Ron DeSantis was caught on video snapping at a reporter for asking a question he didn't like.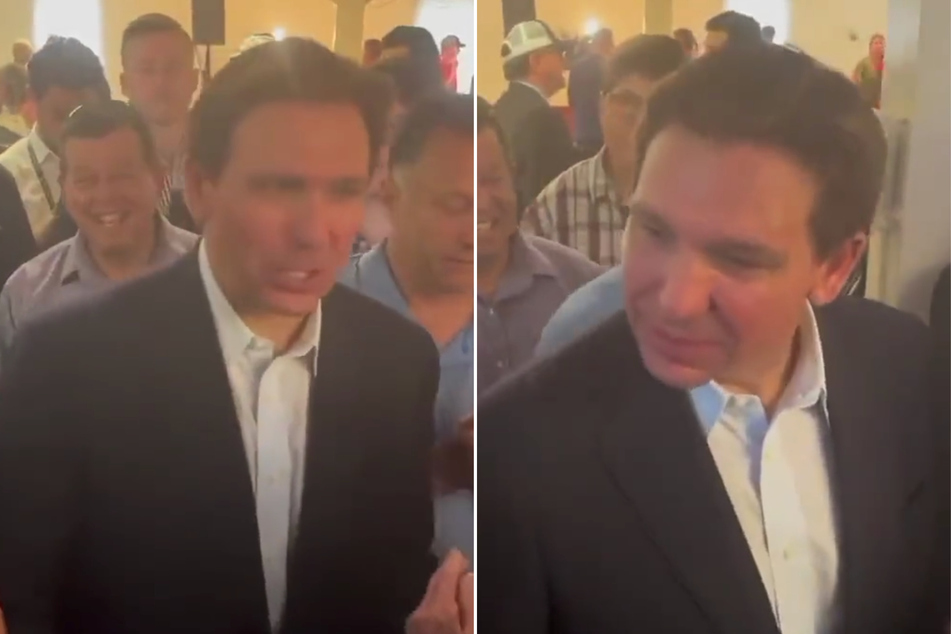 In a clip that has recently gone viral, DeSantis is seen posing with several fans for a photo following his rally on Thursday.
Off camera, reporter Steve Peoples of the Associated Press is heard asking DeSantis, "Governor, how come you're not taking questions from voters?"
At first, DeSantis appears to ignore him, but after the reporter repeats the question, he snaps back, clearly agitated.
"People are coming up to me, talking to me," DeSantis says. "What are you talking about?"
"Are you blind? Are you blind?" he asks. After the reporter says no, he adds, "People are coming up to me, talking to me whatever they want to talk to me about."
Social media has erupted in debate over the incident, with DeSantis supporters seeing it as a moment where the Republican "owned" the media.
Critics argue that DeSantis has a bit of a temper when dealing with opposition, and prefers to be surrounded by supporters of his message as opposed to being challenged.
This may pose an issue for DeSantis' recently announced presidential campaign, in which he will have to take on former President Donald Trump.
Trump mentioned the moment at his town hall event with Fox News later that day, laughing at the idea that DeSantis couldn't handle dealing with the "fake news."
Cover photo: Collage: Screenshot / Twitter / @patriottakes