Ted Cruz escapes a dark and frozen Texas and heads to warmer waters
Texas – Senator Ted Cruz left the state for Cancun, Mexico, while millions of Texans were without power and water thanks to an unusually gruesome winter storm.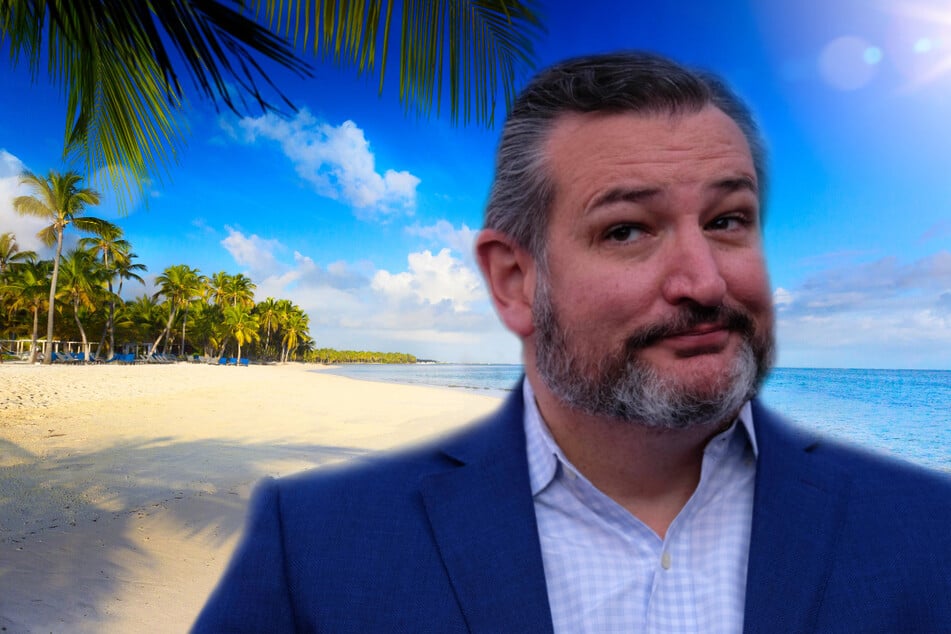 Millions of Texas residents have been without basic utilities for nearly a week after a winter storm broke down the state's power grid. Meanwhile, Senator Ted Cruz flew to Cancun, Mexico, with his family for a vacation complete with heat, power, and water.
On Thursday, the New York Times broke news that they had received text messages sent by Cruz's wife Heidi, asking friends if they wanted to escape their "freezing" houses for a last-minute, week-long stay at the Ritz-Carlton in Cancun.
While Cruz planned a getaway to Mexico, people in Texas were still left in the dark.

CBS News has reported that at least 30 people have died since the storm hit, while their senator fled the chaos to seek something many have been without for several days.
Twitter erupted as members of the media drew comparisons to other elected officials who took vacations during the Covid-19 pandemic, including Austin Mayor Steve Adler.
Mayor Adler took a trip to Mexico in December for his daughter's wedding, an act which Cruz openly slammed on Twitter.

Yet, there is one striking difference between Cruz's escape to warmer weather and other leaders' trips.

Abandoning Texans in a dire time of need
The Texas senator made his getaway while his constituents remained without basic utilities.
CNN initially reported that Cruz said he took the trip to accompany his daughters on a vacation, saying, "with school cancelled for the week, our girls asked to take a trip with friends. Wanting to be a good dad, I flew down with them."

The text message leaks seem to prove that excuse to be far from the truth.
A lingering question many Cruz supporters asked was what the senator could've done in Texas to help those who are suffering.
One Twitter user asked, "What the hell do you want him to do? Grab a toolkit and go fix the power grid himself?" Another tweeted, "Just curious. What do you think would be different if he stayed in Texas?"
Meanwhile, former representative Beto O'Rourke, who is rumored to be considering challenging incumbent Governor Gregg Abbott, made 151,000 calls to the elderly constituents Cruz represents to ensure their safety and offer any help he could provide.
Cruz's actions might have consequences
There's no doubt that Cruz is facing major backlash for his actions, but the underlying question is whether he will face any consequences.

The senator has stoked controversy with risky decisions in the past, including backing Senator Hawley's attempt to throw out the 2020 election results. Nevertheless, he didn't resign, nor did he offer an apology.

While he was in Cancun, Cruz said he was in "constant communication" with state and local leaders.
Cover photo: Collage: IMAGO / ZUMA Wire, 123RF/konstanttin