Texas Sen. John Cornyn complains about "humane treatment" of immigrants at southern border
Austin, Texas - Texas Senator John Cornyn took aim at President Biden and his administration for their handling of immigrant minors on Monday morning. Now, he's facing backlash from both Democrats and Republicans for his comments.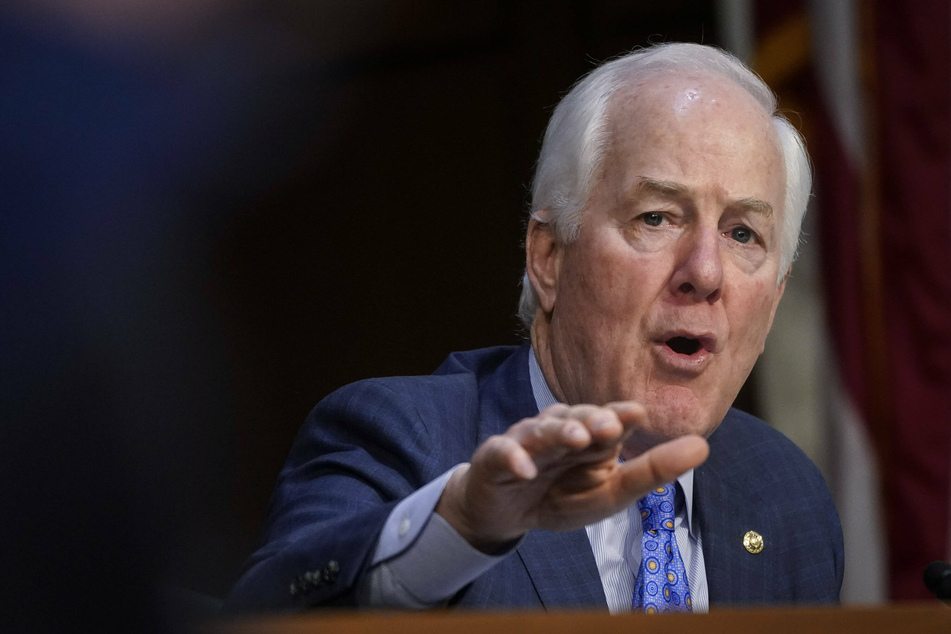 In a tweet sent out Monday morning, the 69-year-old Republican addressed the growing population of migrant children seeking asylum at the border.
Cornyn cited former President Bill Clinton's zero-tolerance approach to illegal immigration and complained that "President Biden has instead emphasized the humane treatment of immigrants, regardless of their legal status."
The tweet has further stoked the debate raging about around the handling and processing of immigrants at the US–Mexico border.
Economist David Rothschild was not impressed with Cornyn's word choice and shot back with his own tweet: "Truthfully explaining a key difference between Democratic & Republican policy: Democrats want to keep our border safe & secure, but do care about the humane treatment of immigrants. Meanwhile, Republicans enjoy [the] suffering of immigrants".
The increase in people trying to cross the border isn't a new development in the first months of Biden's presidency. "We saw the increases dating back almost a year, and this was during the Trump administration", Texas Rep. Veronica Escobar said during CNN's State of the Union on March 14.
Immigration reform remains a hot button issue
As overcrowding grows at Customs and Border Protections (CBP) facilities, the Biden administration announced a new shelter for migrant children would be open in West Texas.
Press Secretary Jen Psaki shared the Biden administration's views on the matter in a press conference on Monday, saying, "We feel it is our responsibility to humanely approach this circumstance and make sure they are treated, and put into conditions that are safe".

Over the weekend, CNN reported that the House passed two bills targeting immigration. The first was H.R. 6, the American Dream and Promise Act 2021, which provides a pathway to citizenship for young, undocumented migrants, or Dreamers.
The second was H.R. 1603, the Farm Workforce Modernization Act, which allows farmers, their spouses and their children to earn citizenship through continued work in the agriculture sector.
Both bills are now headed to the Senate, where it is unlikely to get the 60 votes necessary to pass the filibuster.
Cover photo: IMAGO / ZUMA Wire