Vivek Ramaswamy calls for an end to birthright citizenship as he admits his father is not a US citizen
Columbus, Ohio - In a recent interview, presidential candidate Vivek Ramaswamy shared details about his family history and argued for overturning birthright citizenship for the children of undocumented immigrants.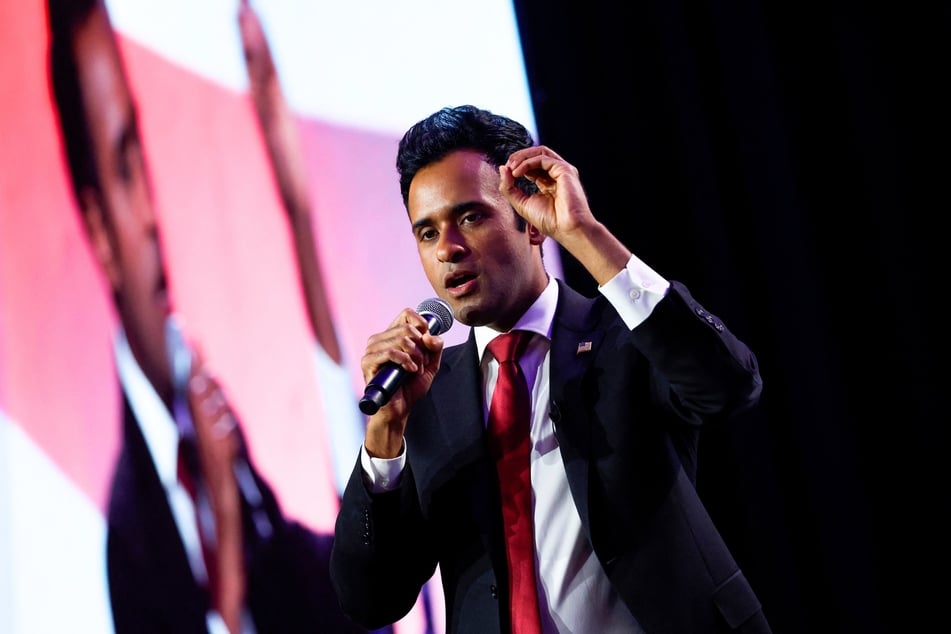 On Tuesday, Ramaswamy sat down for an interview with NBC News, where he revealed that his father never took the test to become a US citizen, choosing not to do so "for familial reasons."
His mother did take the test, and he believes that "every immigrant who comes to this country in order to become a full voting citizen has to do the same."
"I want to be very clear about this - I think that birthright citizenship does not and should not apply to the kids of parents who entered this country illegally," Ramaswamy said.
"Here's the policy we're gonna apply," he continued. "The kid of illegal immigrants and the families who came here undocumented have to be returned to their country of origin."
Ramaswamy even went so far as to say his rule would apply to those who have lived here their entire lives and are now adults.
"This can't be a system that unfairly penalizes those who are waiting in line to enter this country legally, with the illegal migration that we have wrongfully allowed in this country," he explained. "And I acknowledge that will not be easy."
Vivek Ramaswamy revels in controversy during presidential run
Since the first Republican primary debate that took place in August, Ramaswamy has had the media spotlight on him as he arguably stole the show that night, successfully standing out amongst his seven opponents.
His new fame has caused some of his more controversial policy ideas and social perspectives to come to light, including his views on race and immigration. Taking a page from Donald Trump, Ramaswamy seems to thrive in the attention, regularly blaming the media for any negative press he receives.
A spokesperson for the businessman's campaign recently told The Hill that "Vivek says what most people are feeling; he doesn't even really speak in partisan terms. Most of the things he's talking about are not Republican or Democrat, it's American issues."
Vivek also recently took heat after he compared Democratic Congresswoman Ayanna Pressley, a Black woman, to the "modern grand wizards of the modern KKK."
Cover photo: Anna Moneymaker / GETTY IMAGES NORTH AMERICA / Getty Images via AFP