Vladimir Putin welcomes "dear friend" Xi Jinping in big moment for Russia-China relations
Moscow, Russia - Russian President Vladimir Putin received his Chinese counterpart Xi Jinping on Monday for a three-day state focused on developing their strategic partnership, against the backdrop of Moscow's war on Ukraine.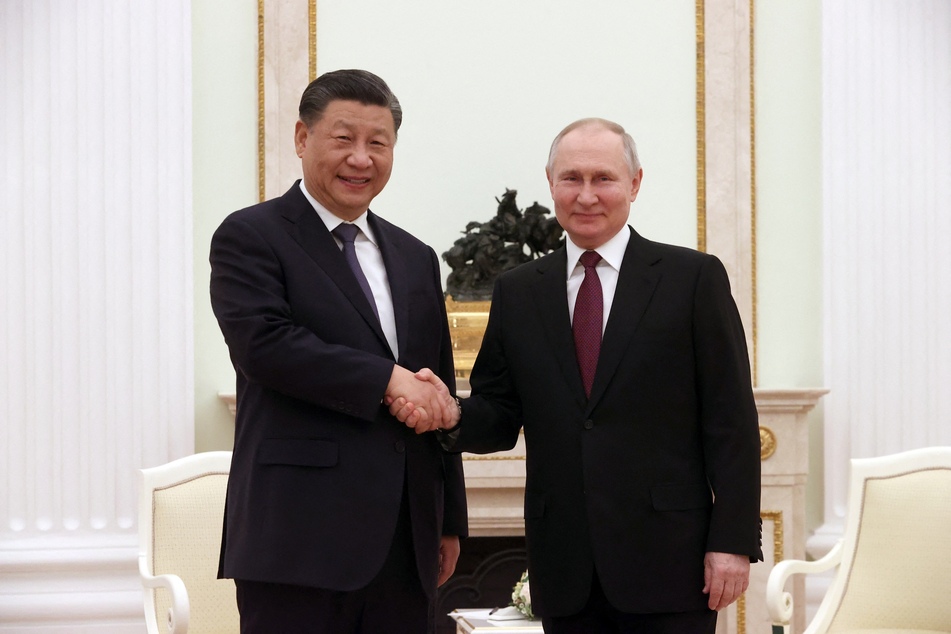 Putin said at the start of their meeting in Moscow that he was familiar with Beijing's proposals for resolving the Ukraine war, which Russia merely refers to as a crisis. Xi replied that there were no simple solutions to a complicated situation.
Putin also stressed during the talks that Russia was open to negotiations around Ukraine. "We are undoubtedly discussing all these issues, including your initiative," Putin said.
The two men, who are close in age – Putin is 70, Xi 69 – were shown sitting by a fireplace, in a sign of special closeness. The Russian leader usually receives state guests at a large oval negotiating table in his hall. Both greeted each other as "dear friends."
China is one of the few countries that has not condemned the attack and is attempting to mediate an end to the war.
Xi big-ups Putin's reelection chances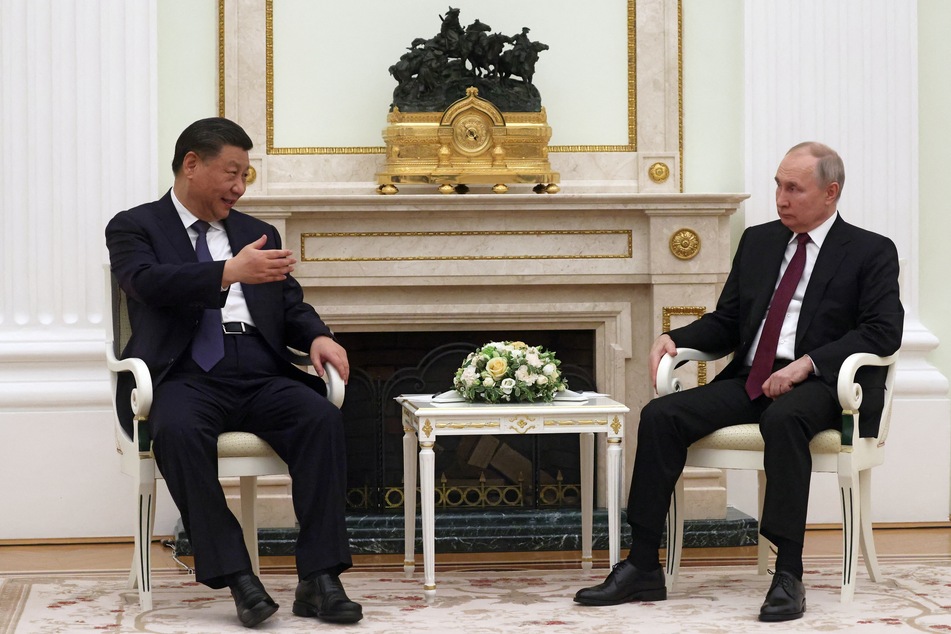 The visit is the first by a foreign leader since the International Criminal Court issued an arrest warrant for Putin over alleged war crimes in Ukraine. He is accused of unlawfully deporting children from Ukraine to Russia. Russia says the children were being taken out of a war zone to safety.
Russia, along with China and the US, does not recognize the ICC.
At the beginning of their meeting, Xi said he was confident that Putin would win next year's presidential election, according to Russian state media reports.
Putin has not yet declared his candidacy.
"I am convinced that the Russian people will support you in your good intentions," added Xi, who was himself recently reelected to an unprecedented third term as China's president.
US criticizes Xi Jinping's visit
While China is seen as a close ally of Moscow, it has largely abided by international sanctions on Russia to avoid becoming a target of sanctions itself.

However, the two heads of state want to expand their countries' economic cooperation by signing agreements on furthering their strategic cooperation during the talks, which are set to last until Wednesday.
A recent peace initiative from Beijing, which called for a ceasefire but did not make concrete demands for the withdrawal of Russian forces from Ukraine, was received with skepticism in the West.
Xi's visit was criticized by the US. Secretary of State Antony Blinken said on Monday that it indicated that China did not want to hold Putin accountable for his alleged war crimes. He said Beijing was showing that it preferred to offer Russia diplomatic backing instead.
Cover photo: Sergei KARPUKHIN / SPUTNIK / AFP