Putin recognizes Ukrainian separatist areas' independence in stormy speech and orders troops
Moscow, Russia - Russian President Vladimir Putin has signed a decree recognizing the independence of two breakaway regions in eastern Ukraine controlled by Moscow-backed separatists, escalating Western fears of an imminent invasion of Ukraine. After the speech, he ordered the deployment of troops aimed at "keeping the peace" in eastern Ukraine's separatist-held regions of Luhansk and Donetsk.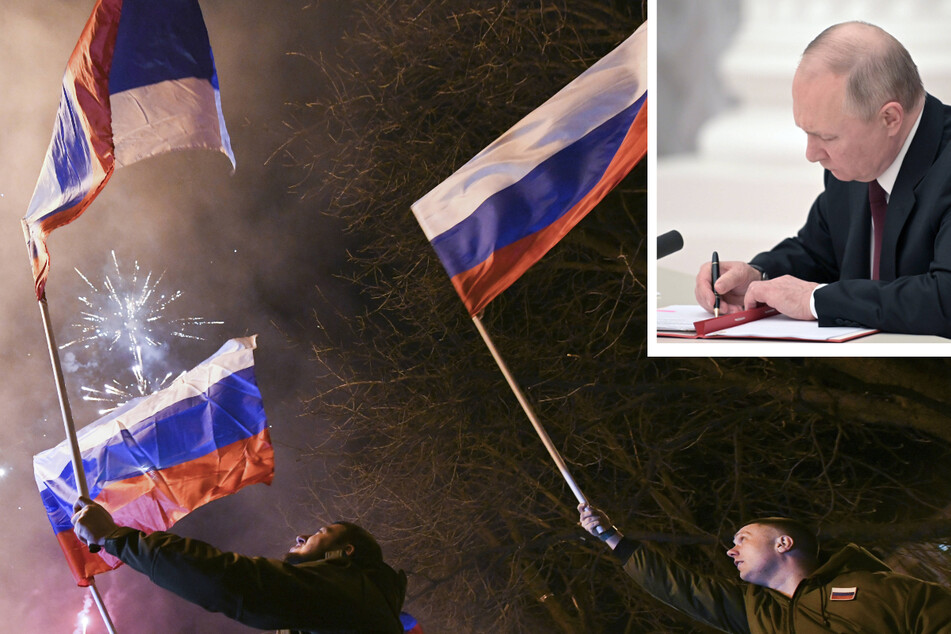 Putin made the announcement of his decree in a broadcast on state television Monday evening, in which he also questioned Ukraine's statehood, accused the state of wanting to make nuclear weapons, and described the country's leadership as under the control of the West.
The troop movements on Monday night were approved in the decrees signed by Putin that recognized the two regions as independent states, the Kremlin said. It was not immediately clear when the soldiers would be sent in or in what numbers.
The Kremlin leader had earlier held a Security Council meeting to discuss the issue of whether the separatist areas of Donetsk and Luhansk should be recognized as independent states. All participants, including Foreign Minister Sergei Lavrov and Defense Minister Sergei Shoigu, spoke in favor.
Pro-Russian separatist leaders in Luhansk and Donetsk had earlier asked Putin for recognition. Luhansk and Donetsk, which are part of a broader Donbass region dominated by Russian-speakers, had declared independence from Ukraine in 2014, but no country had so far recognized them as sovereign states.
There are worries in Washington and Europe that Moscow's recognition will open the door for Russia to move in forces.
Fighting has flared in the Donbass between the Russian-backed rebels and Ukrainian forces, with fears that it could become the flashpoint for a wider war and Russian invasion. Moscow has denied having any such plans.

Putin says Ukraine never had "real statehood" and could be planning nuclear weapons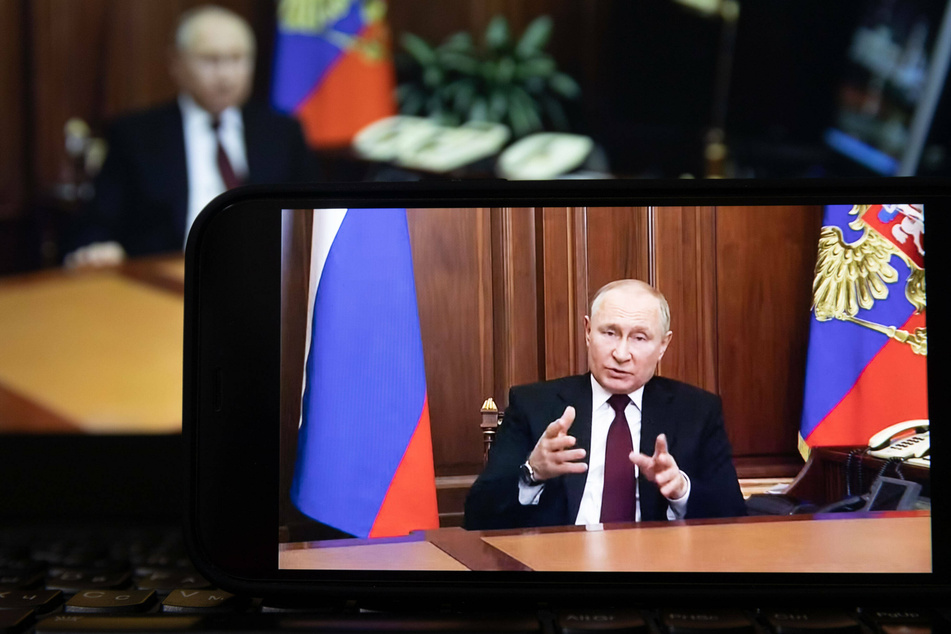 In the rambling, hour-long televised address to the nation on Monday evening local time, Putin questioned Ukraine's statehood.
Putin described Ukraine as being a state created by Russia under the rule of communist leader Vladimir Lenin, adding that Lenin statues had been destroyed there as a sign of "decommunization," referring to the tearing down of communist monuments since independence.
"We are ready to show Ukraine what real decommunization is," he said.
Ukraine, Putin continued, had never had "real statehood" but had rather copied models to create a nation state. Nationalists and radicals, who had led the country into a dead end, now called the shots and were controlled by the West, he claimed.
Corruption and power struggles between oligarchs were preventing the population of the ex-Soviet republic from improving their lives, he added.
Putin then warned hat Ukraine could be planning to develop nuclear weapons.
"We know that there have already been reports that Ukraine wants to make its own nuclear weapons. This is no empty boast," Putin said. "Ukraine in fact still has Soviet nuclear technology and delivery systems for such weapons."
The Kremlin chief also accused NATO of "impudent antagonism" over Ukraine, saying that the West wanted to use Ukraine as what he called a "theater of possible hostilities."
He has accused NATO of deceiving Moscow for years by breaking promises made at the time of German reunification in 1990 that the alliance would not expand further eastwards.
"They deceived us," Putin said in a televised speech on Monday evening, accusing the alliance of having already undergone five waves of expansion to the east, and treating Russia like an enemy. "Why all this? What is the point?" he asked.
Putin said that he had warned NATO repeatedly against admitting Ukraine to the alliance, but that NATO was determined to weaken Russia. The Russian president then accused NATO of having supported terrorists in the North Caucasus, referring to the wars in Chechnya.
Putin nevertheless said that Russia remained ready for more dialogue with NATO and the United States, but that Moscow's demands had to be met first.
"Russia always advocated and still advocates for the most difficult problems being resolved at the negotiating table," he said.
Cover photo: imago/Xinhua