New migrant caravan met with tear gas and violence in Guatemala
Vado Hondo, Guatemala – A new migrant caravan with several thousand Hondurans on their way to the United States has been met with tear gas and violent clashes with authorities in Guatemala, according to government sources.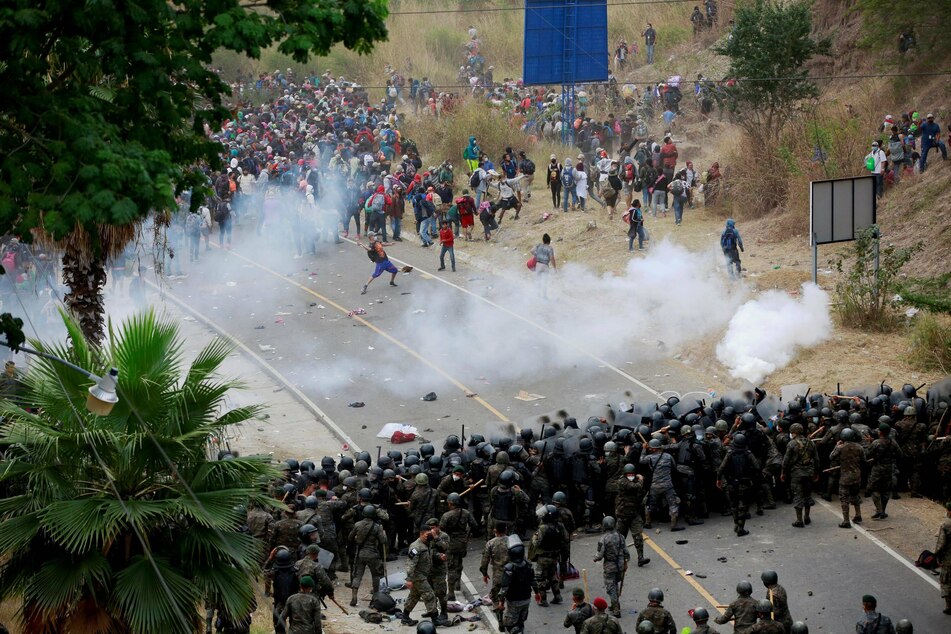 Several people were injured, the Central American country's human rights ombudsman Jordan Rodas Andrade said in a statement on Sunday.
Television footage and videos shared on social media showed thousands of migrants gathered in groups in the Guatemalan city of Vado Hondo trying to break a cordon of security forces, which used batons against the crowds.
Eleven migrants and two soldiers were injured, according to the United Nations' refugee agency UNHCR.
Guatemala's migration authority said that more than 1,300 migrants had been sent back or handed over to authorities. Since Friday evening, several groups of thousands of migrants from Honduras have crossed the border into Guatemala. Mexican broadcaster TV Azteca reported that more than 9,000 migrants had entered Guatemala via the El Florido border crossing in that time.
Smaller migrant groups formed a larger caravan on Thursday evening in the city of San Pedro Sula, in north-west Honduras. The group of Hondurans are fleeing violence, poverty, and the fallout from two devastating hurricanes and plan to travel to the US, according to media reports.
Mexico has stepped up surveillance of the border with Guatemala in the state of Chiapas.
Late last year, hurricanes Eta and Iota devastated parts of Honduras, killing some 90 people and leaving tens of thousands homeless. A total of 3.7 million people are estimated to have been affected.
Cover photo: imago images / Agencia EFE