Caravan of thousands of Hondurans plans to head to US
San Pedro Sula, Honduras – A migrant caravan of several thousand people gathered in Honduras on Thursday night, according to local media reports.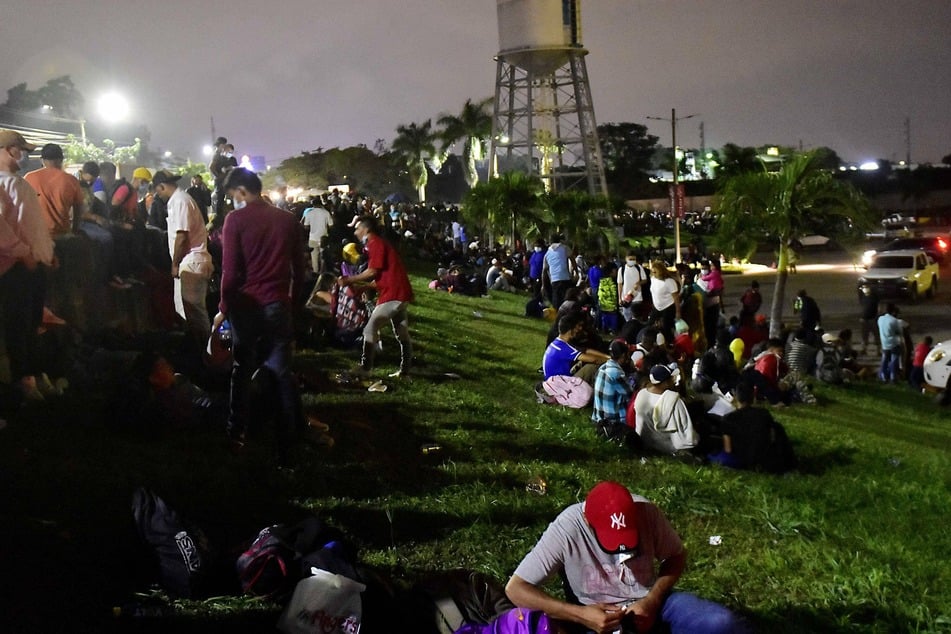 The group of Hondurans are fleeing violence, poverty and the fallout from two devastating hurricanes in November and plan to travel to the United States, according to the reports.
They gathered in the city of San Pedro Sula in the north-west of the country.
The last large caravan in December was halted at the border with neighboring Guatemala by Honduran security forces.
If the group reaches the border this time, they will have to show negative coronavirus tests in order to pass, which would not be possible for most of them.
At the end of 2018, several caravans made it to southern border of the United States. The administration of Donald Trump has since reached agreements with Guatemala, Honduras, and El Salvador to declare the three countries as safe.
Under the agreement, migrants heading to the US must claim asylum in one of those countries when they reach them.
Otherwise they can be sent back when they reach the US border.
Mexico agreed in June 2019 to deploy soldiers to prevent migrants from reaching the US border.
President-elect Joe Biden held talks with Mexican government officials on Thursday and expressed a desire to work with Mexico and other partners to address root causes of migration.
Biden, who is due to be inaugurated on Wednesday, has pledged to overhaul Trump's migration policy.
Cover photo: imago images / Agencia EFE