2020 Election night round up: what we know so far
Washington D.C. - And breathe! As Wednesday dawned after a hectic election night, filled with twists and turns, as well as dramatic declarations, the presidential race between President Donald Trump and Democratic challenger Joe biden remains too close to call.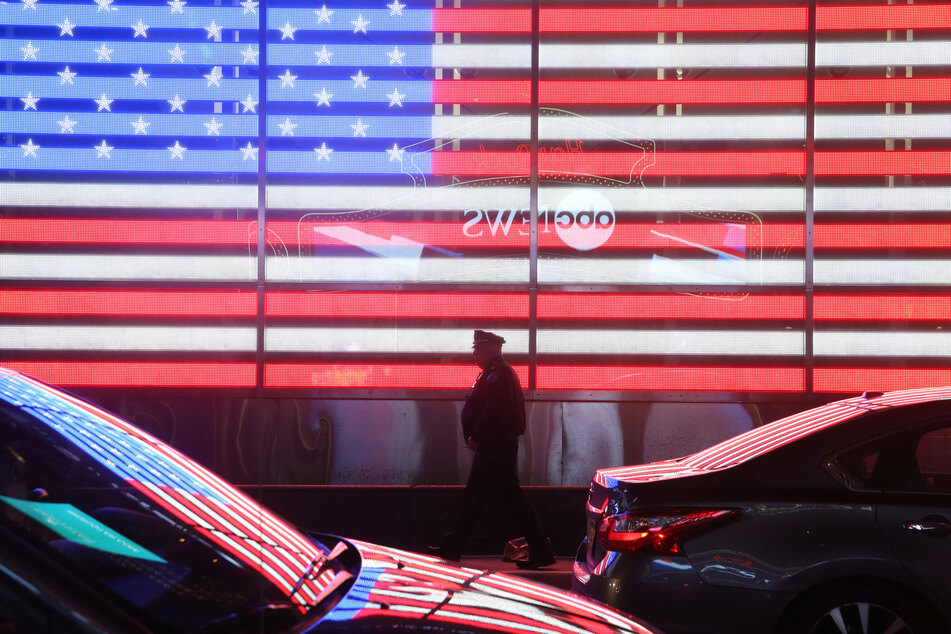 Results came trickling in not long after the first polling places started to close around 7 PM and kicked off the numbers game.
Counters were set to the holy grail of 270 electoral votes, the tally a candidate needs to become president. But a record surge of mail-in ballots coupled with a historic turnout was always likely to turn this election day into what is increasingly looking like election week.
Although most states have already declared a winner, the crucial swing states of Pennsylvania, Wisconsin, and Michigan will need more time – perhaps even days – to report their numbers. This is already drawing the ire of President Trump, who declared victory from the White House overnight, demanding that "all voting should stop" with him in the lead.
While Trump's accusations of electoral fraud remain completely unsubstantiated, here's what we do know so far.
Biden leading 238 to 213 – for now
The Associated Press has called 43 of 50 races so far, leaving Joe Biden with a slender lead – 248 electoral votes to Donald Trump's 213.
Biden is also ahead in the popular vote, as expected, and his total of 68,851,360 votes is already more than Hillary Clinton, the winner of 2016's popular contest, received. But just like four years ago, this could all be for naught if he doesn't win in the Rust Belt.
Elsewhere, Trump held on to the all-important states of Texas, Florida, and Ohio, disappointing Democrats, who had some hopes of flipping at least one of them. They were soon cheered by the big news coming out of Arizona – at least according to the AP. The news agency declared Biden the first Democratic winner there since Bill Clinton in 1996.
Some major networks, like CNN, are holding back on Arizona for now. That's because only 84% of the vote has been officially tallied.
Read more on the TAG24 rolling election coverage.
Trump complains about fraud and stealing
Many feared this exact moment and the president did not disappoint. As it became clear that the count was slowing down in key states, mostly due to the fact that officials were not allowed to start early on mail-in ballots, Trump came out swinging.
Backed by cheers from his team, Trump gave an alarming address from the White House, railing against widespread fraud and the "disenfranchisement" of his supporters – all without ever providing any evidence.
Then came the climactic sentence: "As far as we're concerned, we've already won." Trump also announced that he was planning to "go to the Supreme Court". Exactly what case he wants to present the justices with remains unclear.
Read more on TAG24: Trump wants "all the voting to stop"
Key races go down to the wire
Which brings us to the all-important key states that are still frantically counting their ballots.
Georgia, Nevada, and North Carolina remain up for grabs, with Trump holding slim advantages in the latter two. Alaska is looking good for the president with 45% of votes tallied.
But Michigan, Pennsylvania, and Wisconsin have all the eyeballs. These 46 electoral votes will not be called anytime soon and it's clear that every single ballot will play a vital role.
States called so far:
Trump – Florida, Texas, Iowa, Ohio, Montana, North Dakota, South Dakota, Wyoming, Utah, Idaho, Nebraska, Kansas, Missouri, Oklahoma, Arkansas, Louisiana, Mississippi, Alabama, Tennessee, Kentucky, Indiana, West Virginia, and South Carolina.
Biden – Washington, Oregon, California, Colorado, New Mexico, Arizona, Minnesota, Illinois, Virginia, New Hampshire, Washington D.C., Delaware, Maryland, New Jersey, Connecticut, Rhode Island, Massachusetts, New York, Maine, Vermont, and Hawaii.
States still to be called: Pennsylvania, Georgia, Wisconsin, Nevada, North Carolina, Alaska, and Michigan.
Cover photo: IMAGO / ZUMA Wire