2020 Election rolling coverage: President-elect Biden to address nation, Trump refuses to concede
USA – America heads to the polls in one of the most tense and consequential elections in living memory.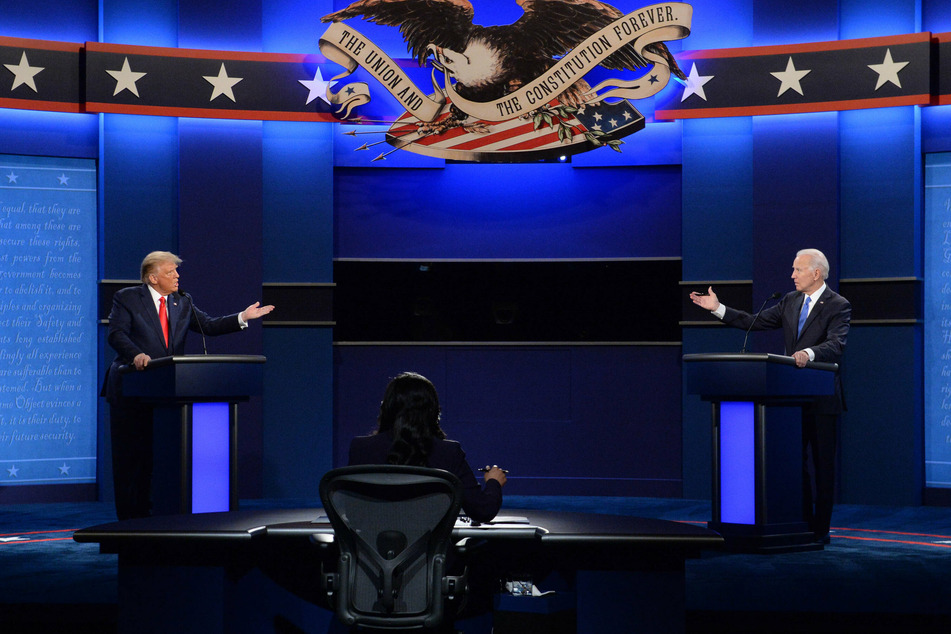 While presidential elections have always felt like momentous occasions, it seems hard to overstate how high the stakes are in 2020.
In the midst of an ongoing pandemic that has already cost over 230,000 American lives, the US looks set to record its highest turnout in over a century.
More than 100 million people had already cast their ballots before the first polling place opened on Tuesday morning, strengthening the historic feel of the event. Added to that is a sense that there have rarely been two candidates with more starkly opposing views on the main issues.
President Donald Trump and his Democratic challenger Joe Biden offer vastly different visions on virtually every subject, from public health and the environment, to race relations and the economy. Both have repeatedly said that they view this election as a battle over America's future.
As a polarized nation makes its choice, amid fears of unrest and uncertainty over results, all eyes will be on traditional swing states, such as Florida and Pennsylvania, as well as unexpectedly close races in Texas and Georgia.
With the wait for final results expected to take longer, due to the unprecedented number of mail-in ballots that have to be processed, the 2020 presidential elections has all the hallmarks of history in the making.
More on the 2020 election from TAG24:
Update, November 7, 6:00 PM ET: Trump returns from golf course and tweets more accusations
After spending the afternoon playing golf while quite a bit was happening around the country, Donald Trump showed no signs of having reconsidered his approach to an election that has already slipped away from him.
He fired off another two tweets which contained plenty of wild accusations and no proof. The first was of the all-caps variety and included another claim to be the true winner.
"THE OBSERVERS WERE NOT ALLOWED INTO THE COUNTING ROOMS. I WON THE ELECTION, GOT 71,000,000 LEGAL VOTES," Trump wrote.

"BAD THINGS HAPPENED WHICH OUR OBSERVERS WERE NOT ALLOWED TO SEE. NEVER HAPPENED BEFORE. MILLIONS OF MAIL-IN BALLOTS WERE SENT TO PEOPLE WHO NEVER ASKED FOR THEM!"
The second tweet was more tempered by comparison and it also contained a fact: "71,000,000 Legal Votes. The most EVER for a sitting President!" While Trump seems to have overstated his numbers by several hundred thousand – at this stage in the count – it's true that no sitting president has ever received more votes.
However, Biden tally of 74 million votes is more than any other candidate in US history.
Update, November 7, 11:30 AM ET: Joe Biden is the new president of the United States
Joe Biden has defeated Donald Trump to win the 2020 US presidential election. He will become the 46th president of the United States of America.
The Associated Press and CNN called Pennsylvania in Biden's favor after the latest count showed the Democrat increase his lead by some 2,000 votes, cementing a trend that help reverse Trump's election night lead.
Pennsylvania's 20 electoral votes pushed Biden past the 270 required for the win. His total is now 284 – or 273, if Arizona and it's disputed status is discounted.
Update, November 7, 10:30 AM ET: Biden on the cusp of win as count resumes in key states
Joe Biden continued to extend his lead in multiple states on Saturday.
The focus is mainly on Pennsylvania – which would be enough to take the former vice president to 270 electoral votes – followed by Georgia and Nevada. After Trump led early in the count, Biden is now ahead in all three and his advantage is growing, as a record number of mail-in ballots is being tallied.
The margins are still relatively small, ranging from 7,000 to 30,000 votes, and there are still thousands of ballots to be counted. But everything points to a Biden victory at the moment: the Democrat has been outperforming Trump in every new batch of numbers released in Pennsylvania and Georgia. Conversely, the president isn't doing well enough in the Nevada count to significantly chip away at Biden's lead.
Here's a quick recap of where we stand in this marathon election:
PENNSYLVANIA (20 electoral votes) – Trump got an impressive head start in the Keystone State on election night, at one point leading by as many as 700,000 votes. However, as many analysts had predicted, Biden started to catch up as the overwhelmingly Blue mail-in votes were counted. On Friday, the Democrat went in front for the first time and has been steadily pulling away since. He now has a 29,000 advantage, as new numbers are expected to be released soon.

GEORGIA (16 electoral votes) – It was a similar story in Georgia, where a 300,000-vote lead for Trump melted away into a 7000+ deficit. Since that amounts to a difference of less than 0.1%, a recount is expected as soon as the official count is over. The Democrats have not won Georgia since 1992, when Bill Clinton successfully took it.
NEVADA (6 electoral votes): Biden is still in front by over 20,000 votes and as most of the outstanding ballots are from Democratic-leaning counties, he is expected to hold on.

ARIZONA (11electoral votes) – The Associated Press and Fox News were quick to call Arizona in Biden's favor, but other outlets held back, considering it too close to call. In a reverse pattern compared to Pennsylvania and Georgia, Biden's early lead has been consistently shrinking and is now down to under 30,000 votes.
NORTH CAROLINA (15 electoral votes) – The president is also likely to hold on in North Carolina, where his 70,000-vote edge seems enough to keep a fightback at bay could hardly catch up with. The state counts ballots received up to November 12 and no new batches will be released on Friday.
ALASKA (3 electoral votes) – While Alaska hasn't been called yet, it is a virtually guaranteed Trump win. In its entire existence as a US state, Alaska has only ever voted for a Democrat once – in 1964, for Lyndon B. Johnson.
Update, November 6, 10:40 AM ET: Trump reportedly does not intend to concede, Biden campaign responds
As Democratic candidate Joe Biden's lead in Pennsylvania grows with every new batch of counted ballots being released, the result of this historic election is becoming increasingly clear.
But according to White House sources cited by CNN, President Trump has "no plans to concede" any time soon. In fact, he and his immediate family are still tweeting dubious claims about electoral fraud and illegal votes.
CNN and other outlets are reporting concerns among some in Trump's circle that the president might have to be convinced of accepting defeat. The network quoted a statement by the Biden campaign director of rapid response, Andrew Bates:
"As we said on July 19th, the American people will decide this election," Bates said. "And the United States government is perfectly capable of escorting trespassers out of the White House."
Update, November 6, 9:00 AM ET: Biden on brink of victory after overtaking Trump in Pennsylvania
Donald Trump's chances at reelection are crumbling after CNN reported that Joe Biden has taken the lead in Pennsylvania.
The latest batch count released by election officials in Philadelphia favored the former vice president by a whopping 87% margin, giving him an advantage of 5,587 votes. This is part of the same trend that looks like it could flip Georgia in Biden's favor: only mail-in ballots remain to be counted and they skew heavily Democratic, after an election campaign which politicized the issue along partisan lines.
If Biden carries Pennsylvania, he will pass the required 270 electoral votes. CNN correspondent Jeff Zeleny is reporting movement on the ground in Wilmington, Delaware, where Joe Biden is preparing a victory speech.
Update, November 6, 5:00 AM ET: Biden takes the lead in Georgia
Big news from Georgia, as CNN and the New York Times report Joe Biden has taken the lead in the state for the first time.
After to the latest count, Joe Biden is in front by 917 votes with over 99% of Georgia ballots tallied. The trend has been steadily favoring Biden and his advantage could increase, giving him the state's 16 electoral votes.
A Biden win in Georgia would at the very least make it mathematically impossible for President Trump to reach 270 electoral votes. A reminder that outlets not using the AP's count are yet to call Arizona and its 11 electoral votes, which means that CNN and other networks currently have the former vice president on 253.
Update, November 6, 3:00 AM ET: Margins Georgia and Pennsylvania razor-thin
President Trump's lead in Georgia and Pennsylvania has narrowed to a minuscule margin, bringing challenger Joe Biden closer to the White House.
As the numbers keep trickling in from counties still tabulating mail-in ballots, Trump is ahead in Georgia by a mere 665 votes, with about 1,500 votes still outstanding, according to CNN. More importantly, Biden is getting ever closer in Pennsylvania and the 20 electoral votes that would get him over the finish line.
Trump's advantage in Pennsylvania has dwindled to under 20,000 votes, with Biden consistently raking in a large percentage of the remaining mail-in ballots. A reminder that this is largely because voting by mail tends to be Democratic and the state was only started counting these ballots on Wednesday.
Update, November 5, 7:30 PM ET: Trump again complains of "illegal votes" during press conference littered with falsehoods
In an extraordinary 16-minute address – even by his standards – President Donald Trump repeated his premature claims of victory and continued to make wild accusations of electoral fraud.
The incendiary remarks started almost as soon as Trump stepped in front of the cameras. "If you count the legal votes, I easily win. If you count the illegal votes, they can try to steal the election from us" he said, restating a refrain that was set on election night.
"This is a case where they're trying to steal an election, they're trying to rig an election," Trump added, pointing to the "tremendous litigation" that his campaign team had initiated in several states. But lawsuits launched in Georgia and Michigan, mostly relating to the alleged lack of access to counting locations for Trump campaign observers have already been thrown out of court.
Biden continues to lead, while Trump's advantages in Pennsylvania and Georgia are shrinking with every new batch of ballots counted.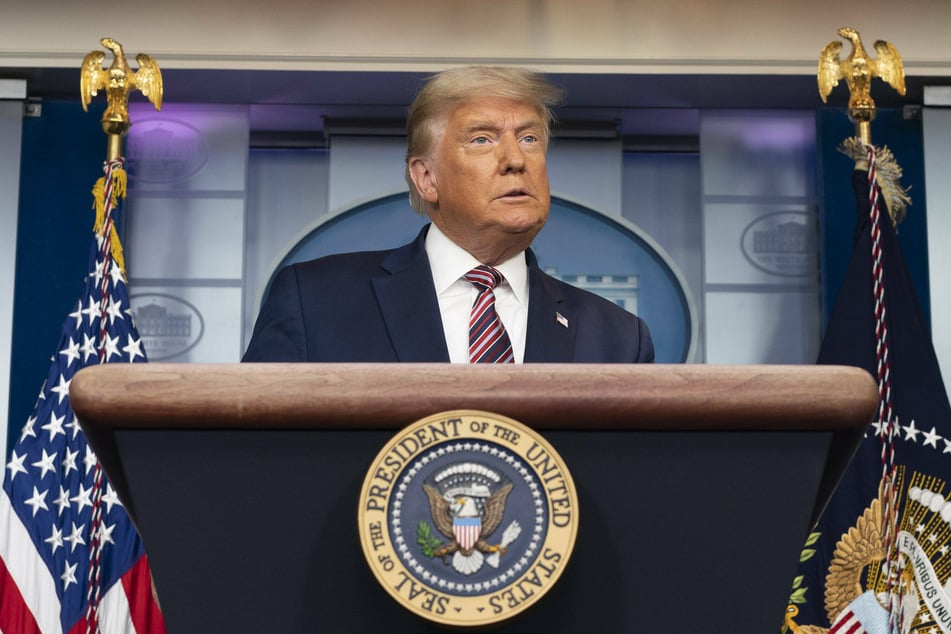 Update, November 5, 4:30 PM ET: Biden projects confidence, urges calm
Democratic presidential candidate Joe Biden made a short appearance in front of the media on Thursday afternoon, urging the nation to remain calm as the count continues, but expressing a confident belief that he is on his way to a win.
"We have no doubt that when the count is finished, Senator Harris and I will be declared the winners," Biden said, restating that he and prospective vice president Kamala Harris felt good about their chances. "I ask everyone to stay calm," he added.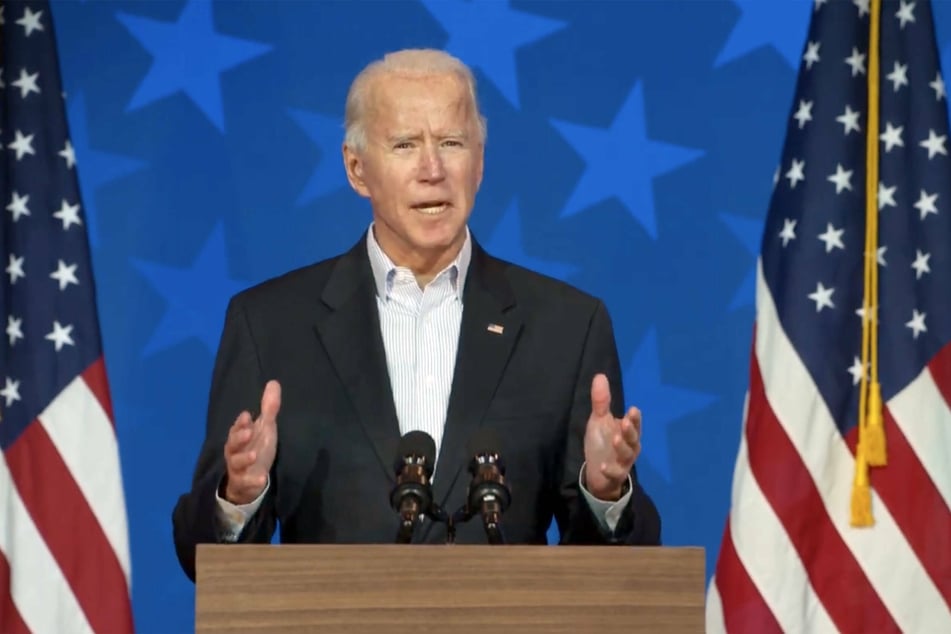 Update, November 5, 12:00 PM ET: Trump claims to have "plenty of proof" of electoral fraud
President Donald Trump continues his flurry of tweets aimed at disputing the ballot count in key states.
He is now claiming that there is "plenty of proof" of electoral fraud, without actually spelling out what that proof is. The number of Trump tweets flagged as potentially misleading by Twitter is growing by the hour.
True to his latest statement however, Trump's campaign team has indeed taken legal action in states called in Joe Biden's favor. As the incumbent's path to reelection narrows, there now seems to be a concerted effort to delegitimize the tallying of mail-in ballots in Pennsylvania, a state that Trump can no longer win without.
It bears repeating that there have been no indications of any irregularities at counting locations and that election officials are diligently counting on.
Update, November 5, 10:30 AM ET: Thin margins, recounts, and courts – is this the 2000 presidential election all over again?
After an excruciating month-long wait peppered with accusations of fraud, the US presidential election is decided by a court ruling. Sound familiar?
As the count continues and the legal disputes are heating up, the similarities to the infamous 2000 Bush-Gore standoff are getting starker. The lawsuits already launched by the Trump campaign team in Michigan, Pennsylvania, and Georgia could be just the opening salvo of a legal war. All this while President Donald Trump is stoking fires on Twitter with wild accusations of fraud and premature declarations of victory.
Challenger Joe Biden remains confident of his own chances as he continues to hold a significant lead, but has repeatedly emphasized the need to wait for the full results to come in.
Update, November 5, 8:25 AM ET: Online-sensation: Preacher ecstatically praying for Trump's victory
While counting in key battleground states continues, a recording of Trump's spiritual adviser evangelical preacher Paula White Cain is getting a lot of views on social media.

In a sermon, she urgently prays for Trump's victory in the presidential election. Ecstatically, White repeats some phrases over and over again, such as "I hear a sound of victory" and "The Lord says it is done."
The video shows a short excerpt from a two-and-a-half-hour service at the City of Destiny church in Apopka, Florida. During the event, White Cain talked about election fraud, miscounting, and people trying to hijack the election.
Also causing quite a stir online is a man seen walking back and forth on stage with a towel, behind White. The man in question is White's son Bradley Knight, who also preaches.
White is President Trump's spiritual adviser. The conservative preacher gave the invocation at Trump's inauguration in January 2017. Evangelical Christians are an important constituency for Trump.
Update, November 5, 8:09 AM ET: "Count every vote" protests across the US
There have been protests, some violent, in several cities across the USA. In Portland, Oregon, demonstrators marched, demanding that every vote be counted.
A protest in downtown Portland was declared a riot and the National Guard was activated. According to media reports, store windows were smashed in some places. Police said that protesters had loaded guns and threw fireworks.
In New York, according to a report in the New York Times, there were clashes between demonstrators and police officers. The police reported that they arrested more than 20 people who were trying to disrupt a peaceful protest. Unrest was also reported in Chicago and Philadelphia, and in Minneapolis several hundred demonstrators blocked a highway.
In Detroit, Michigan, a group of demonstrators gathered in front of a ballot-counting center and chanted "stop the count."
Also, in Phoenix, Arizona, some 150 pro-Trump protesters gathered in front of the county recorder's office where votes were being counted on Wednesday evening. According to a CNN reporter, some demanded that the count be stopped, while others wanted all votes to be counted. A few protesters were also armed.
Update, November 5, 6:45 AM ET: Two openly gay Black men elected to Congress for the first time
Starting in January 2021 there will be two openly gay Black men in Congress, as the AP reported on Wednesday. Both will represent different districts in New York.
They are both Democrats and will be the first openly gay Black men in the US House of Representatives. Mondaire Jones is 33 years old and a lawyer who graduated from Harvard Law. Ritchie Torres is 32 years old and a member of the New York City Council.
Jones and Torres both grew up in poverty, 31 miles apart, according The New York Times. Their constituencies are very different, despite the geographical proximity and their close ties to the Democratic Party.
Jones won a district in the north suburbs of New York City; its population is predominantly affluent and white. On Twitter, he thanked voters for choosing an "openly gay black guy" who grew up on food stamps.
Torres' new district is in the Bronx. It has a median income and a largely Black and Hispanic population. Torres describes himself as Black and Latino, which also makes him the first openly gay Latino member of Congress.
Update, November 5, 3:00 AM ET: Biden's lead narrows in Arizona
The latest batch of ballots counted in Arizona's Maricopa County show Joe Biden's lead narrowing, in a state that was already called in his favor by the AP.
Several networks, including CNN and NBC, have been arguing that the race is still too close for the state's 11 electoral votes to be awarded yet. Around 88% of ballots have been counted so far.
Meanwhile, President Trump's own advantage in Georgia is getting smaller – fewer than 25,000 votes – as the count nears completion. Democrats believe that the outstanding ballots in DeKalb County can eek Biden over the line, in a state that hasn't turned blue since 1992.
Update, November 5, 8:52 PM ET: Trump files another lawsuit in Georgia
Trump and the Republican Party filed a lawsuit on Wednesday in Chatham County, Georgia, to stop the counting of ballots that they claim were received too late.
The plaintiffs demand that the court ensure a strict separation of mail-in ballots in the county. According to Georgia law, all mail-in ballots must be received by 7:00 PM on election day to count.
Trump's campaign team are saying that a Republican election observer saw a poll worker take unprocessed absentee ballots from a back room and then mix them in with processed absentee ballots that were not yet counted.
Trump and the Republicans already filed lawsuits in other contested states on Wednesday. They called for the counting of votes to be suspended in Pennsylvania and Michigan until Republican election observers are given better access to the process. In Wisconsin, they are pursuing a recount.
Update, November 4, 5:32 PM ET: Trump again tweets premature victory claims in contested states
President Donald Trump continued to tweet out premature declarations of victory in states where hundreds of thousands are ballots still remain to be counted.
Trump said that he is clearly ahead in Pennsylvania, Georgia, North Carolina and baselessly asserted that a "large number" of ballots had been secretly tossed away in Michigan. The platform immediately flagged Trump's tweets with warnings. Votes are still being counted in Pennsylvania, Georgia, and North Carolina. Michigan's electoral votes have already been awarded Joe Biden.
Current numbers show Trump narrowly in the lead in Georgia, North Carolina, and Pennsylvania. He needs to hold all three to keep his hopes of reelection alive.
Update, November 4, 4:28 PM ET: Joe Biden wins Michigan
Michigan's 16 electoral votes go to Joe Biden. This is a vital victory for the Democratic challenger.
Now he is only one state away from having the 270 electoral votes he needs to beat incumbent Donald Trump. Michigan, a key battleground state, is the second state flipped by Biden in this election, after Arizona. This brings the former vice president to a total of 264 electoral votes.
It's worth mentioning that some news outlets, such as CNN and NBC, have still not awarded Arizona's 11 electoral votes, which were called in Biden's favor by the AP earlier on Wednesday morning. Counting is still underway at the moment.
Update, November 4, 3:40 PM ET: Trump campaign prematurely claims Pennsylvania victory
The Trump campaign team is now raising the stakes with a declaration of victory in Pennsylvania, even as hundreds of thousands of votes remain to be counted.
Analysts have pointed out that most of those outstanding ballots are likely to be Democratic and consequently to skew in Joe Biden's favor.
While the former vice president can reach 270 electoral votes without winning Pennsylvania, a loss there for Trump would leave him with a very narrow path to reelection: he would need all of Georgia, Nevada, North Carolina, and North Carolina.
Update, November 4, 3:20 PM ET: Wisconsin called for Biden, Trump suing to stop counting in Michigan and Pennsylvania
The AP and other major outlets have called the Wisconsin race in Joe Biden's favor.
The narrow win – comparable to Donald Trump's own margin in 2016 – is a huge boost to the Democratic candidate, as the state's 10 electoral votes take him to a total of 248. Biden now only needs Michigan and Nevada to reach the magic number of 270.
However, the Nevada results are not expected until Thursday and things could get murky in Michigan and Pennsylvania. President Trump's campaign team announced that it has filed lawsuits to stop the count in both states, claiming that representatives were not given the chance to observe the counting process.
Deputy campaign manager Justin Clarke was quoted as saying Republican voters were being "disenfranchised", repeating the baseless accusation made by Trump during election night.
All this came after a steady stream of tweets from Trump, who complained about the amount of Biden ballots being "found" in the undeclared states – arguably an unusual way of describing the basic task of collecting and tabulating all the votes cast in a democratic election.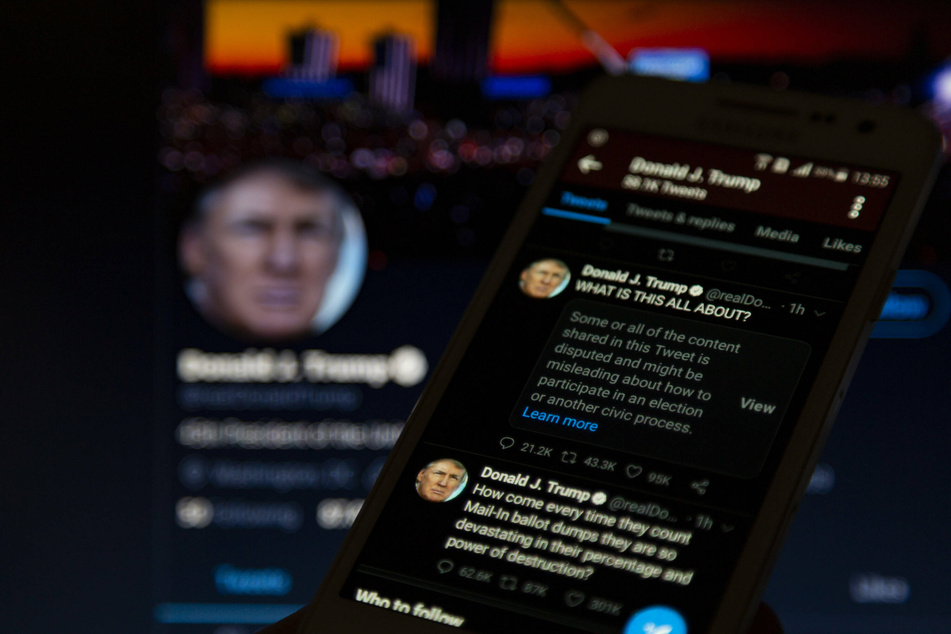 Update, November 4, 9:10 AM ET: State results on marijuana and abortion issues are in
Voters in the US didn't just cast their ballots for the president in the November 3 election – they also voted on other propositions and constitutional amendments in their states.
According to calculations by the AP, voters in Arizona, Montana, New Jersey, South Dakota, and Mississippi have voted in favor of referendums that legalize marijuana.
In Colorado, citizens voted to reduce local income tax and rejected the proposal to ban abortions after 22 weeks. In contrast, Louisiana voters decided that the state constitution should not include a basic right to abortion.
A majority of Mississippi's resident voted in favor of a new state flag that reads "In God We Trust" and bears a magnolia, replacing the previous design which included the Confederate flag. Lawmakers retired the old flag months ago, as part of the national reckoning over racial injustice.
Update, November 4, 4:05 AM ET: Milwaukee results give Biden narrow lead in Wisconsin
The city of Milwaukee has completed its vote count and officials announced a healthy win for Democratic candidate Joe Biden, according to CBS.
The results put the former vice president ahead in the crucial state of Wisconsin. But his lead over Trump is razor-thin – CNN quoted under 10,000 votes – with absentee and so-called provisional ballots still to be counted in several counties. More numbers are expected over the next few hours.
The presidential race remains to close to call.
Update, November 4, 4:15 AM ET: Biden team calls Trump statements "outrageous" and "unprecedented", Biden wins Maine
CNN reported that Joe Biden's campaign manager Jen O'Malley Dillon has written a strongly worded statement about Trump's Wednesday morning speech from the White House. She responded to the president's demand that voting be stopped, insisting that "the counting will not stop."
Dillon called the president's statements "outrageous, unprecedented, and incorrect."
"It was outrageous because it is a naked effort to take away the democratic rights of American citizens," she continued.

Meanwhile, Joe Biden has won Maine's 3 electoral votes, bringing his total to 338, according to The Guardian.
Update, November 4, 3:18 AM ET: Biden wins Arizona
According to AP News, the Democratic candidate Joe Biden has won a huge victory by flipping Arizona and its 11 electoral votes.
Donald Trump won Arizona four years ago and the traditionally Republican state is a critical battleground for the 2020 election.
Biden now has 235 electoral votes to Trump's 213.
Update, November 4, 2:40 AM ET: Trump all but declares victory, wants "all voting to stop"
In a remarkable address from the White House, President Donald Trump all but declared victory, saying: "As far as we're concerned, we've already won."
After boasting about his wins in the key states of Texas and Florida, Trump claimed that the as yet undeclared races in North Carolina, Michigan, and Pennsylvania were all virtually decided in his favor. "They can't catch us," he repeated.
The tone then abruptly changed as Trump railed against election fraud – without any evidence – essentially complaining that ballots were still being counted in Pennsylvania and announced that he wanted "all voting to stop". To this end, he planned to go to the Supreme Court, although it is unclear with what exactly.
As counting mail-in ballots in several swing states is expected to take days, the president's intervention raises serious concerns over how this election will be resolved.
Update, November 4, 1:40 AM ET: Donald Trump wins in Texas
Donald Trump carried the traditionally red state of Texas.
Trump secured another 38 electoral votes, in a race called by The Associated Press. Democrats were hoping to pull off a major surprise in Texas, but the president held it by a 6 point margin.
Update, November 4, 1:30 AM ET: Trump will make statement, tweets that opponents are "trying to steal" election
Donald Trump ominously announced that he will be making a statement. Will he prematurely declare himself the winner or make further accusation of fraud?
"A big WIN", he tweeted, and then added a second, more incendiary claim: "We are up BIG, but they are trying to STEAL the Election."
Twitter immediately flagged the intervention as "disputed or misleading".
Before Trump took to social media, Joe Biden made a short appearance in front of supporters in Wilmington, Delaware. He struck an optimistic tone, encouraging voters to be patient and insisting that every ballot had to be counted.
"Keep the faith, guys. We're going to win this," Biden said.
Update, November 4, 1:00 AM ET: Florida race called in favor of Trump
President Trump won the all-important swing state of Florida.
In the race for the White House Florida is always key, and its 29 electoral votes go to Trump. AP called the win as the president was left with an unassailable lead, with 96% of the expected votes counted.
The election is now guaranteed to be a very close call and all eyes are turning to Pennsylvania, Michigan, and Wisconsin. All three states are unlikely to produce results any time soon, according to officials.
Update, November 4, 12:40 AM ET: Trump crucially holds Iowa and Ohio
Donald Trump has won the vital battlegrounds of Iowa and Ohio, with 6 and 18 electoral votes respectively added to the president's tally. Montana and its 3 votes also went to the incumbent.
The Associated Press confirmed the results, which represent a major boost for Trump. The two states were considered vital for his chances at reelection.
Meanwhile, Biden predictably carried the state of Hawaii (4). Minnesota (10) also goes to the former vice president, keeping him in the lead for now.

Update, November 3, 11:30 PM ET: Trump winning in Midwest, landslide win for Democrats unlikely
Trump is projected to win 30 traditionally red states in the Midwest, similar to the 2016 elections. As the race becomes closer, tonight will likely not be the landslide Democrats had hoped for.
Instead, the decision will probably boil down to Michigan, Wisconsin, Pennsylvania, and Arizona.
Democrat Sarah McBride became the first transgender person to be elected to the US Senate, by winning Delaware's 1st district.
Update, November 3, 11 PM ET: Lindsay Graham successfully defends Senate seat, Missouri and Utah called for Trump
Republican Lindsey Graham of South Carolina has secured a fourth term in the US Senate, winning over Democratic challenger Jaime Harrison in the state's most expensive race to date, with both candidates posting record fundraising.
In the meantime, Trump has won the state of Missouri and its 10 electoral votes. According to early predictions by NBC, CNN, and Fox News, Trump also won in Utah (6).
Joe Biden has won New Hampshire (4), denying President Trump the chance to win over one of the GOP's targets. The Associated Press predicts Joe Biden will sweep the West Coast with wins in Oregon (7), Washington (12), and California (55).
Update, November 3, 10:30 PM ET: Trump takes Kansas
Donald Trump has carried Kansas, securing 6 more electoral votes.

The president is also looking good in Florida, North Carolina, and Georgia, which are key states for the Republicans.

The first counties in the traditionally red state of Texas indicate that Biden is gaining ground compared to Hillary Clinton four years ago. The former VP still holds a lead in Ohio, counting both mail-in and election day votes.

In Colorado, Democrat John Hickenlooper has ousted Republican Cory Gardner from his Senate seat.
Update, November 3, 09:47 PM ET: QAnon supporter wins congressional seat
The QAnon-supporting Republican Marjorie Taylor Greene won a seat in the House of Representatives, after carrying Georgia's 14th congressional district.
Greene openly supports QAnon, whose proponents hold some far-right views and falsely claim that President Donald Trump is fighting against a global elite of pedophile satanists operating a child trafficking ring.
Meanwhile, Biden prevailed in New Mexico (5). The state's five votes also went to the Democrats in the 2016. He also won Colorado (9), according to concurring predictions by ABC, NBC, Fox News and CBS, based on voter polls and initial vote counts. The Associated Press has not yet called a winner. Biden's current electoral total is 108.

Trump is trailing in electoral votes with 61. He carried Louisiana (8), Wyoming (3), North Dakota (3), and South Dakota (3).
Tallies in Florida point towards Trump and Ohio is leaning towards Biden.
Update, November 3, 9:04 PM ET: McConnell defends his seat, Biden wins ta states and Trump wins 5
In Kentucky, Republican Mitch McConnell successfully defended his seat on the Senate.
Some of the first results are in and none of them are surprises.
Biden wins 8 states: New York (29), Delaware (3 electoral votes), Maryland (10), Massachusetts (11), New Jersey (14), Illinois (20), Rhode Island (4) and the federal capital Washington D.C. (3). He also has Connecticut. Biden has a total of 94 electoral votes.
Trump snapped up Oklahoma (7), Tennessee (11), Alabama (9), Mississippi (6), South Carolina (9), and Arkansas (6), giving him a total of 41 electoral votes.
Michigan Secretary of State Jocelyn Benson (43) tweeted about Biden and Trump supporters singing together: "What began as a tense exchange in Macomb County, with supporters of both presidential candidates shouting at each other through megaphones, took an unexpected turn when Trump & Biden supporters together began singing God Bless America as a united group."
Update, November 3, 8. PM ET: Trump wins Kentucky and West Virginia, Biden carries Vermont and Virginia
The races in Kentucky and West Virginia have been called in favor of President Trump, with 8 and 5 electoral votes respectively.
Both returned large margins of victory for Trump.
Meanwhile, Joe Biden gets the 16 electoral votes from Virginia and Vermont.
Update, November 3, 7.06 PM ET: Polling stations close in several states
Polling stations in Georgia, South Carolina, Vermont, Indiana, Kentucky, and Virginia have shut their doors. Large parts of Florida also closed their polling places at 7 PM ET.
In many places all across the USA, large queues formed throughout election day. Voters who were still standing in line at polling stations were allowed to cast their ballots.
In the race between incumbent Donald Trump and his Democratic challenger Joe Biden, the is as always on the all-important swing states of Florida, with its 29 electoral votes, Pennsylvania (20), Ohio (18), and North Carolina (15).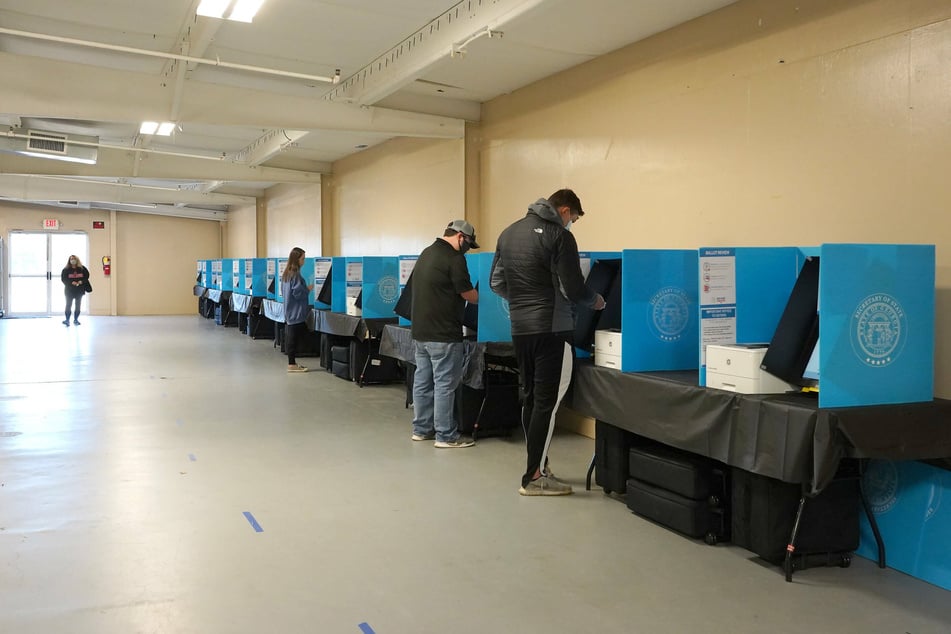 Update, November 3, 5:40 PM ET: Coronavirus pandemic the most important issue for US voters, according to AP poll
According to a survey by The Associated Press, the coronavirus pandemic and the economy were the two most important topics in the voting for the US presidential election.
In the survey, four out of ten voters said they were most concerned about the pandemic, and three out of ten named the economy. Healthcare, racism, the criminal system, immigration, and the climate crisis came in the other places.
AP surveyed more than 106,000 voters nationwide, and margin of error was cited as 0.4. However, a CNN exit poll put the economy in first place with 34%, ahead of racial injustice (21%) and the pandemic (18%).
Six out of ten voters questioned by the AP said that they thought the country was handling the coronavirus badly. About half of voters thought that the situation is out of control in the US. Regarding the personal economic situation, seven out of ten voters stated that their finances were stable. About 20% said they had recently suffered losses.
According to the AP, almost two-thirds of voters regarded their vote as a referendum on President Donald Trump. Three quarters of voters said that they had made their mind up for some time.

Update, November 3, 3:30 PM ET: Report says California will break its all-time record for ballots cast
The Guardian is reporting that California is all but guaranteed to set a new state record for votes cast in an election.
It cites numbers from the company Political Data, Inc., that suggest California will easily surpass the 14.6 million ballots counted in the 2016 election. More than half of the 22 million registered voters had already sent in their ballots through the mail or voted in person by Monday morning.
Democratic vice presidential nominee Kamala Harris, who is a California senator, has been active on Twitter all election day. She will make several campaign stops in Detroit, Michigan.
Update, November 3, 2:00 PM ET: Trump doesn't have a concession or an acceptance speech written
President Trump has not prepared any speeches for the potential election outcomes. Trump was asked by a member of the press at the RNC annex in Arlington, Virginia, if he had written an acceptance or concession speech.
The president responded, "No, I'm not thinking about concession speech or acceptance speech yet." He also said that he hopes the results will be in quickly.
Polls have consistently showed Democratic challenger Joe Biden in the lead – both nationwide and in several key swing states.
Trump added: "Hopefully we'll be only doing one of those two and you know, winning is easy. Losing is never easy. Not for me it's not"
Update, November 3, 1:00 PM ET : Officials in Michigan warn voters about misleading robocalls
According to The New York Times Michigan officials warned voters of robocalls on Tuesday morning. They said that the calls were going to residents in Flint, Michigan.
The report suggests that calls were part of an effort to confuse voters and lower the voter turnout in Flint which has a large Black population. Jocelyn Benson, Michigan's secretary of state, said that calls were warning people in Flint of long lines at polling places.
The calls also suggested that voters wait until Wednesday to cast ballots. Polls in Michigan close at 8:00 PM on Tuesday.
Update, November 3, 12:30 PM ET : First Lady Melania Trump doesn't wear a face mask while casting her vote
First Lady Melania Trump has cast her vote for the presidential election in Florida.
TV footage showed the 50-year-old walk in to a polling station waving in Palm Beach Florida on Tuesday. Journalists reported that Melania Trump was the only person not wearing a face mask at the polling station.
President Donald Trump cast his vote early in Florida in late October. The couple's official residence is Trump's luxury hotel Mar-a-Lago in Palm.
Update, November 3, 10:00 AM ET: Biden spending election day in Pennsylvania, Trump staying at the White House
Joe Biden plans to use every minute left in the election race to campaign in the key state of Pennsylvania.
The 77-year-old is back in his hometown of Scranton, before heading to his final destination, Philadelphia. Meanwhile, Jill Biden intends to galvanize voters in the equally crucial state of Florida. Biden's running mate, Kamala Harris, is covering Detroit, Michigan.
According to the White House, President Donald Trump will not be making any further campaign appearances, having held up to five rallies a day in the run up.
On the schedule is a visit to the Republican National Convention office in Arlington, Virginia. Afterwards, Trump plans to return to the White House, where he will host an event with about 400 guests in the evening.
Update, November 3, 10:00 AM ET: Trump on declaring victory early: "There are no reasons to play games".
President Donald Trump appeared to play down fears that he intends to declare victory before all votes are counted.
"I think we'll have victory. But only when there's victory. There's no reasons to play games," Trump said on a call with the hosts of Fox & Friends.
Trump is behind his Democratic challenger Joe Biden in polls, both nationwide and in several swing states, although he again dismissed them as "suppression polls" in the interview. He also reaffirmed his unsubstantiated claim that the sharp increase in mail-in ballots will lead to electoral fraud.
The president has repeatedly refused to guarantee a peaceful transition of power if he loses.
Update, November 3, 6:30 AM ET: East Coast polling places open
The first polls in larger cities and towns all along the in the East Coast have opened.
At 6 AM, polling stations in New York, New Jersey, and Connecticut opened their doors. Long lines had already formed in some cases.
Update, November 3, 2:01 AM ET : First results of the election
The first results of the election have been announced: Joe Biden got off the mark in the small town of Dixville Notch, New Hampshire, with 5 votes to Donald Trump's 0. In the neighboring town of Millsfield, the Trump prevailed with 16 votes to 5.
The polling station in Dixville Notch has been opening at midnight on election day since 1960. Since there are less than a dozen registered voters in the ski resort near the Canadian border, it doesn't take long to complete the count. The result was already clear shortly after midnight. In the 2016 election, Democrat Hillary Clinton won 4-2 against Trump.
Locals can vote at such an early hour thanks to a New Hampshire law, allowing municipalities with less than 100 inhabitants to open their polling stations at midnight, both during the primaries and the presidential election.
This is intended to give railroad workers the opportunity to go to the polls, get some sleep, and then get to work on time.
Cover photo: imago images / UPI Photo