2020 Election: when are results expected in these six key states?
USA - It takes 270 electoral votes to get to the White House, but it might take longer than usual to find out who got there. Here are six races to watch and when to expect their results.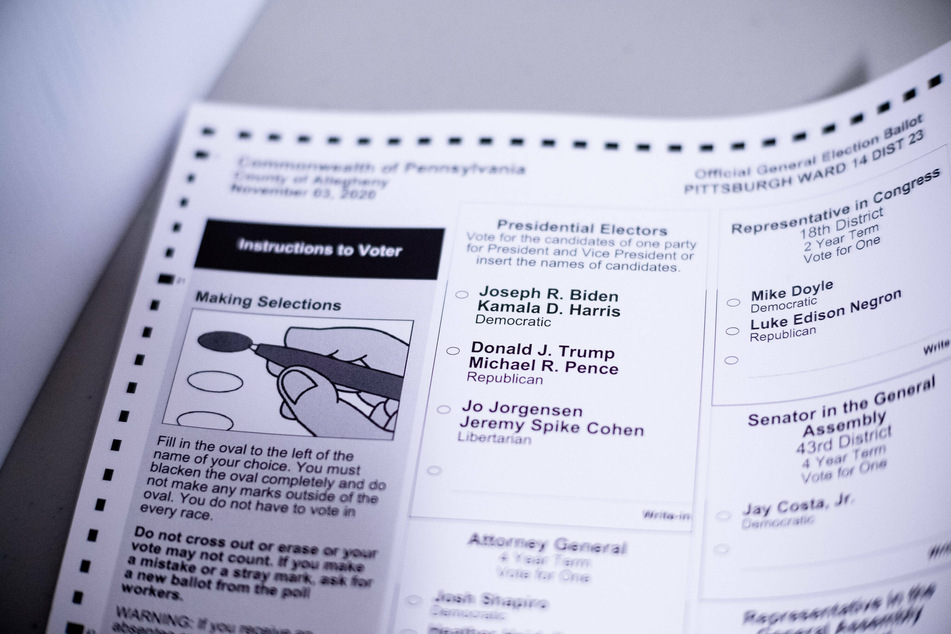 In an unprecedented election year, 100 million Americans have already voted in the 2020 election and in-person election day voting is just getting started.
Counting is expected to take longer this year because many states have changed their voting rules in response to the coronavirus pandemic and increased access to mail-in voting.
Democratic voters are far more likely vote by mail, while Republicans prefer in-person voting. This partisan split follows President Trump's repeated unfounded claims that mail-in ballots will lead to widespread electoral fraud.
To make things even more complicated, different states have different rules about when they can begin tallying mail-in ballots and how long after election day they will still accept them. Mail-in votes also take longer to count than in-person votes, according to NPR.
This means that early results can be deceiving. When states first release the results of their mail-in votes, they will probably favor Democratic candidate Joe Biden, while initial numbers from ballots cast on the day will likely lean towards President Donald Trump.

Aside from the rather surprisingly competitive races in Texas and Georgia, six battleground states are considered key to winning the election.
Arizona, Florida, Michigan, North Carolina, Pennsylvania, and Wisconsin account for 101 electoral votes. In order to win, a candidate has to capture at least three of these states.
Polling place closing times and when to expect the first results
According to the NPR, the races in these key states are predicted to be too close to call until every vote has been counted. This means that final tallies will almost certainly not come in on election night.
Arizona has 11 electoral votes and polls are expected to close at 9:00 PM ET. Arizona was also able to begin counting mail-in ballots before election day. They will begin reporting early votes – both mail-in and in–person – first starting as early as 10:00 PM ET. But the final count is not expected until late next week.

Florida, the Sunshine State, has 29 electoral votes. Some polls close as early as 7 PM, with the rest shutting their doors 8 PM. Florida will begin releasing early results soon after. Counting may continue until November 4 or 5, depending on how decisive the winning candidate's margin is.
Michigan has 16 electoral votes and is historically slow when it comes to counting votes. All polling places will be closed by 9:00 PM, though many close at 8:00 PM. According to the New York Times, final unofficial counts could be in by November 6. Michigan, like Pennsylvania, only begins counting mail-in votes on election day.
North Carolina, with its 15 electoral votes, is expected to offer quick results. Polls close at 7:30 PM ET. NPR reported that a whopping 80% of the votes are estimated to have come in by mail, and that it should be able to count 97% of all ballots by election night. Early voting results could be coming in around 7:30 PM ET. Mail-in ballots stamped by election day will be accepted until November 12.

Pennsylvania has 20 electoral votes up for grabs, though the state is considered to be leaning Democratic, according to the New York Times. Polls close at 8:00 PM ET. Officials were only allowed to start tallying mail-in votes on election day and all arriving by November 6 will be counted.
Wisconsin has 10 electoral votes. Polling closes at 9 PM Governor Tony Evers has said he expects to know the results on election night, or the day after at the very latest. The results from the "slowest" county in Wisconsin are expected to come in between 3 and 6 AM on November 4th.
In an already historic election, Americans may have to experience an usually long wait to find out who will occupy the White House for the next four years.
Cover photo: imago images / ZUMA Wire