Amanda Gorman: the young poet who took America by storm on Inauguration Day
Washington DC – Amanda Gorman rose to national fame after delivering her moving poem at Joe Biden's inauguration. Her lyrical contribution fit the moment and brought many people to tears.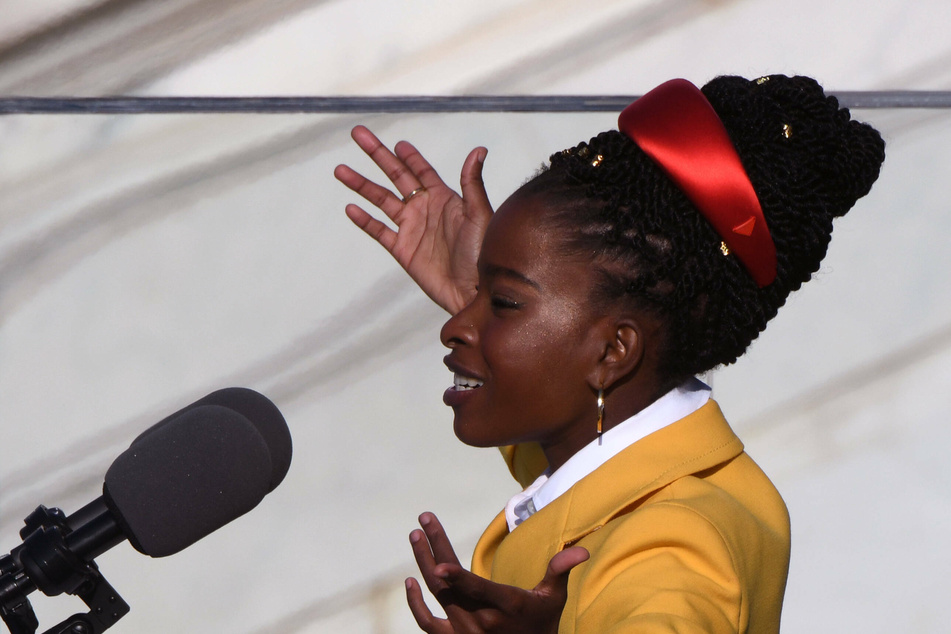 Moments after Gorman recited her original poem, The Hill We Climb, on Wednesday, she gained over 200,000 followers on Twitter, according to the NY Daily News.
Two days later, she had 1.3 million followers and counting. Gorman also revealed that two of her books are topping the bestsellers list on Amazon.
The 22-year-old poet, activist, and Harvard graduate was born in Los Angeles, California, and raised by her mother, who teaches in a local middle school. Gorman became the first-ever National Youth Poet Laureate in 2017.
According to Vogue magazine, Dr. Jill Biden contacted her last month and asked if she would be interested in writing an original piece for Joe Biden's inauguration. The task of capturing these fraught times was all the more difficult in the aftermath of the January 6 riots at the US Capitol.
In an interview with The New York Times, Amanda explained how she dealt with the process: "In my poem, I'm not going to in any way gloss over what we've seen over the past few weeks... But what I really aspire to do in the poem is to be able to use my words to envision a way in which our country can still come together and can still heal."
Amanda is the youngest inaugural poet to date
As soon as she was done reciting her poem, Twitter was abuzz. Barack Obama called it "a poem that more than met the moment," while Hillary Clinton described it as "stunning." Many Twitter users admitted that the poem made them cry.
Only four presidents – John F. Kennedy, Bill Clinton, Barack Obama, and now Joe Biden – have had poets read at their inaugurations. On Wednesday, Amanda joined the ranks of Robert Frost and Maya Angelou, becoming the youngest of these honored writers.
In her poem, she challenged Americans to take on the changes of our time: "For there is always light, if only we're brave enough to see it; if only we're brave enough to be it."
Cover photo: imago images / ZUMA Wire