Bernie Sanders throws his weight behind Buffalo Starbucks workers days before union vote
Buffalo, New York - Three Starbucks locations in Buffalo are on the cusp of becoming the company's first unionized stores in the nation. With ballots set to be counted on Thursday, several workers spoke out on the company's union-busting tactics and the need for bold political change in a virtual town hall with Senator Bernie Sanders on Monday.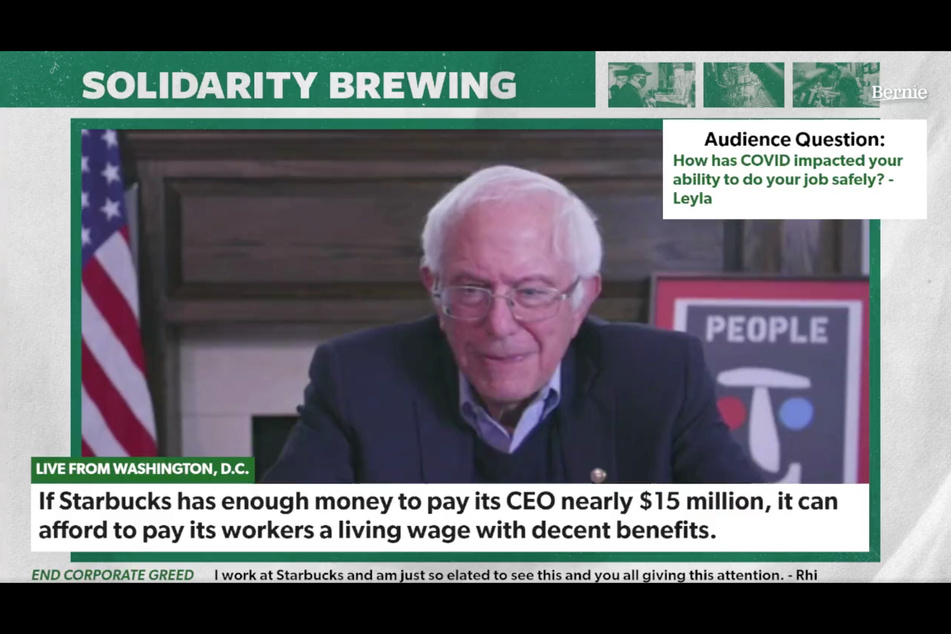 While Starbucks may tout itself as a good employer with stellar benefits, the company's response to the unionization campaign in Buffalo leaves no doubt in many employees' minds that the primary objective is making money.
Baristas, dubbed "partners" in Starbucks lingo, have noticed a steady decline in the way they are treated on the job.
Michelle Eisen, an artist and Starbucks Workers United organizing committee member, has noticed a "very clear shift from partners to profits" in her 11 years at the company.
The fact that a person hired today will make only $0.63 per hour less than she does makes her feel undervalued. She believes all partners should make a living wage, but she also thinks Starbucks should increase seniority pay for longer-serving partners.
Another issue workers face has to do with scheduling. Maya Panos, a high school student and the youngest member of the Starbucks Workers United organizing committee, said she used to work 20 hours per week. Now, she is assigned just five or six hours a week, which is not enough to meet her financial needs.
Lexi Rizzo, a Starbucks shift supervisor, added that workers who can't get enough hours scheduled may not be able to access Starbucks benefits. That's why many of the company's employees are still on Medicaid.
"It's a churn-and-burn kind of career now where you get someone in and you use them up, and when they leave, you replace them with somebody else. There's really no desire to try to nurture that relationship," Michelle said.
Pandemic lights a spark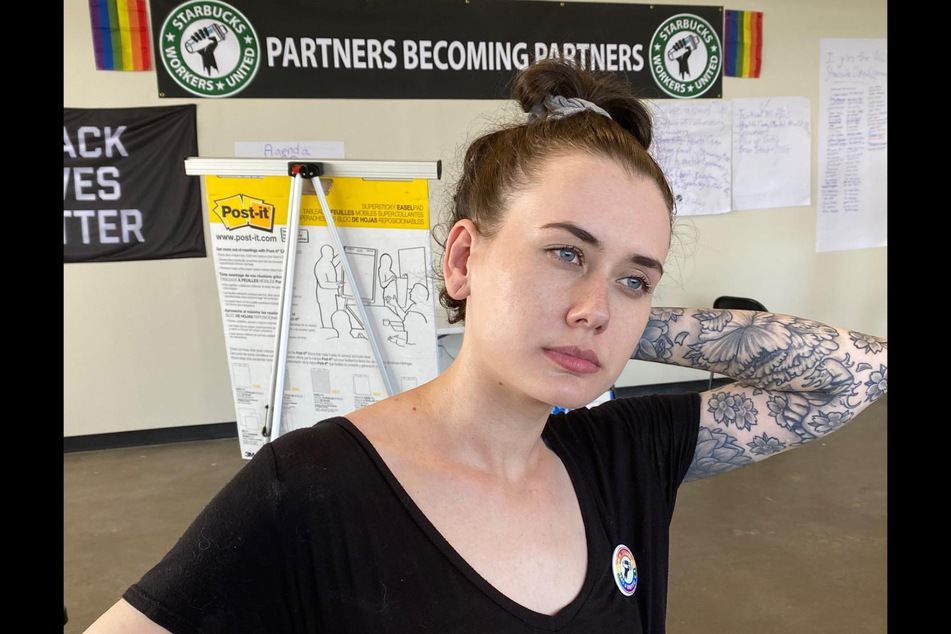 Though many of the problems partners described started before the pandemic, Covid-19 lit the spark that set off Buffalo workers' current unionization campaign.
Unsafe working conditions and lack of support from corporate leaders left many feeling unsafe at the workplace, and their physical and mental health suffered as a result.
Many partners contracted the coronavirus while at Starbucks. They said it didn't help that their small workspace was flooded with corporate managers trying to quash their unionization efforts, making social distancing impossible.
Despite workers laboring in unsafe conditions, Starbucks made record profits during the pandemic. The company brought in over $4.1 billion this year, while CEO Kevin Johnson's income of $14.7 million in 2020 amounts to more than 1,200 times what the company pays everyday workers.
Baristas saw very little of that money. They were given four weeks of hazard pay on top of their regular salary before those benefits were entirely cut off.
"[The company] capitalized on the fact that Starbucks represented a certain level of normalcy, and they knew that the customer would come out. Even if the world were upside down, they would still come out and get their caramel macchiato, and as soon as they realized they could turn a profit in those circumstances, they did," Michelle Eisen explained.

"That was when I reached the realization that either things needed to change, or I needed to find a different place to work."
Need for political solutions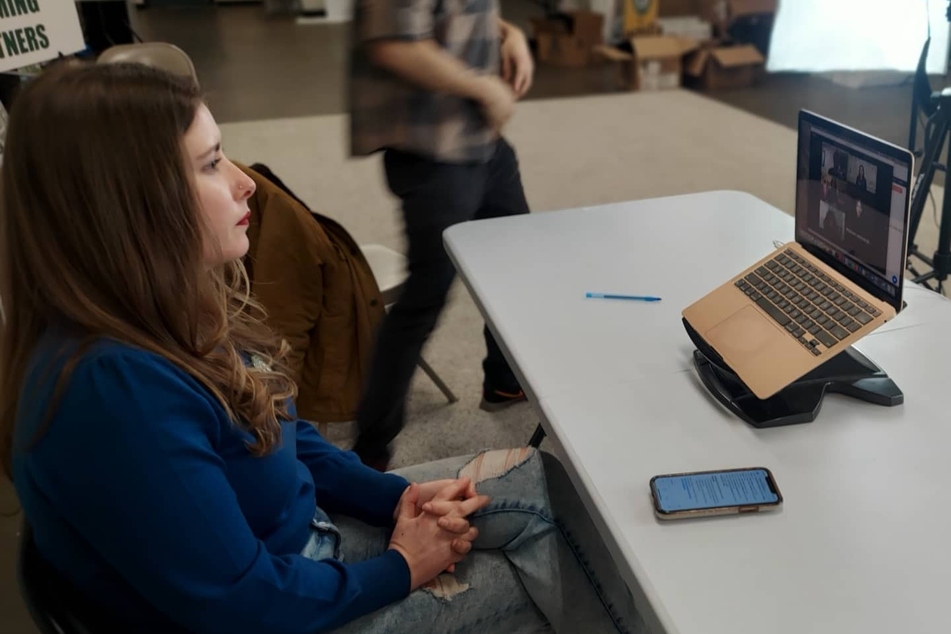 As Starbucks partners are fighting to unionize in Buffalo, they haven't lost sight of the bigger picture.
They called on Sanders and other politicians to make the bold changes necessary to address union-busting efforts across the country.
As Sanders himself acknowledged, "Many of Starbucks' employees are younger people who come from a generation that has really struggled economically."
He noted that younger Americans get lower wages, have higher debt, and pay more for housing than their parents did when they were the same age.
These disparities have only gotten worse during the pandemic, when "54% of young Americans either lost a job or had to take a pay cut, more than any other age group," according to the senator.
Now, that younger generation of workers is calling on Congress to act: "I think we really need to note, Senator Sanders, that we wouldn't be in the position that we're in currently if there were labor laws that protected the workers the way they're supposed to protect the workers," Michelle said.
She urged elected officials to pass the Protecting the Right to Organize (PRO) Act or similar legislation, so no other workers have to go through the suppressive measures Starbucks partners are experiencing in Buffalo.
Sanders agreed: "It is my very strong view that if a worker wants to join a union, it is his or her constitutional right to be able to do so. We have to change the law to make that reality. It's an issue we are working on big time."
To top off the town hall, Sanders managed to praise the Starbucks organizers and shade his own colleagues who refuse to pass bold legislation like the Build Back Better Act: "Especially after a day at the United States Senate, it is a pleasure to see folks stand up and fight for what's right, for justice, for workers' rights."
Ballots in the Starbucks union vote will be counted live over Zoom on December 9 at 1:00 PM EST.
Cover photo: Screenshot/YouTube/Bernie Sanders