Biden and Harris commemorate Capitol riots with messages of hope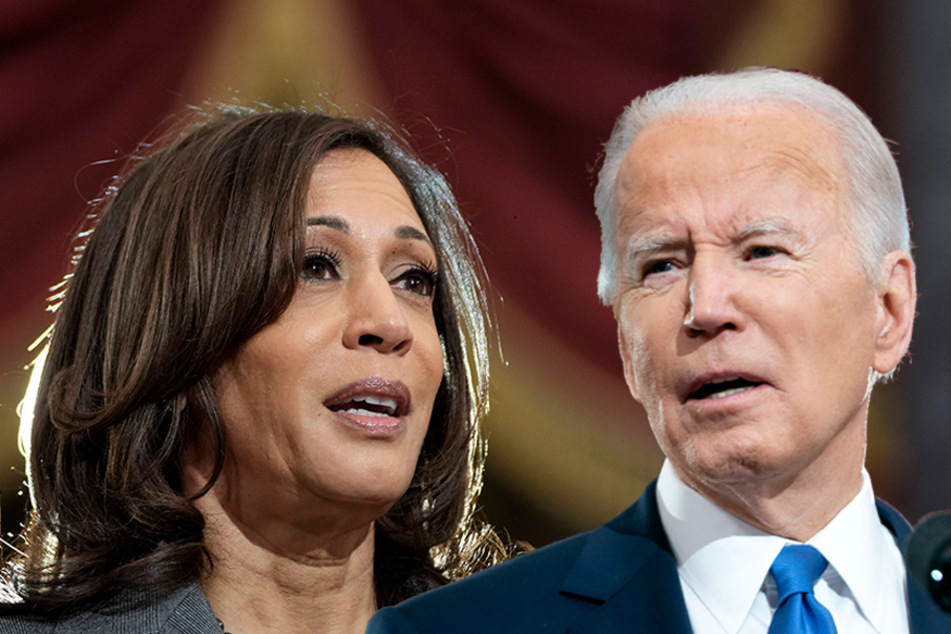 To commemorate the events and preserve the narrative of the attack that transpired on January 6, 2021, both Harris and Biden offered up their own words to the American people from Statuary Hall in the US Capitol on Thursday morning.
After a joint-entrance into the hall, Harris was the first to take the podium.
"That day, I was not only vice president-elect, I was also a United States Senator, and I was here at the Capitol that morning," Harris began.

She continued to break down her version of events, and longstanding views of those who stormed the building on that very day.
"What the extremists who roamed these halls targeted was not only the lives of elected leaders. What the sought to degrade and destroy was not only a building, hallowed as it is," Harris said.

The vice president continued, "What they were assaulting were the institutions, the values, the ideals that generations of Americans have marched, picketed, and shed blood to establish and defend."
"The lawlessness, the violence, the chaos,", Harris said, was a reminder of what the US might look like if those who stormed the Capitol had been successful in dismantling democracy.
The vice president made sure to note that what was at stake then remains at stake now in regard to the dire need to protect said democracy, and secure voting rights for all Americans.
President Biden speaks on upholding Democracy and voting rights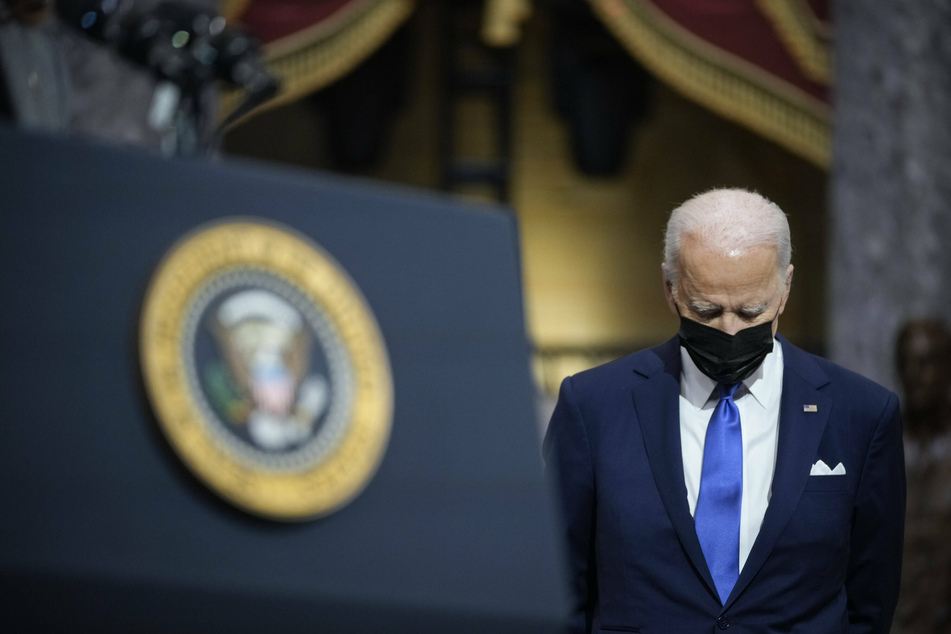 President Biden echoed Harris' words, referring to January 6, 2021 as the day Democracy was attacked, adding that this type of event can never, and should never, happen again.
He started his speech by first thanking the Capitol Police, Washington DC Metro Police, the National Guard, and other members of law enforcement who helped restore order at the Capitol that day.
The president then proceeded to call out the inactions of former president Donald J. Trump throughout the attack, "while police were assaulted and lives were at risk," then proceeded to sing praises of the millions of Americans who "peacefully protested" by going to the ballot box and voting.
Speaking of those who stormed the Capitol, Biden said, "They were not looking to uphold a free and fair election, they were looking to overturn one."
According to Biden, the 2020 election was the safest and most fair election held in US history, proven by the number of Republican judges in the highest courts, some appointed by Trump, who refuted the former president's claims that the election was somehow illegitimate.
President Biden then turned his attention to voting rights, shunning numerous pieces of legislation being written and passed in states to strip Americans of just that.
"Let's step up and write the next chapter in American history where January 6 marks not the end of Democracy, but the beginning of a renaissance of liberty and fair play," Biden concluded.

Cover photo: Collage: IMAGO/MediaPunch & ZUMA Wire