"Carnage": Capitol Police officer tells all during January 6 hearing
Washington DC - A Capitol Police officer gave some harrowing testimony during the first day of the January 6 hearings held by the select committee investigating the Capitol attack.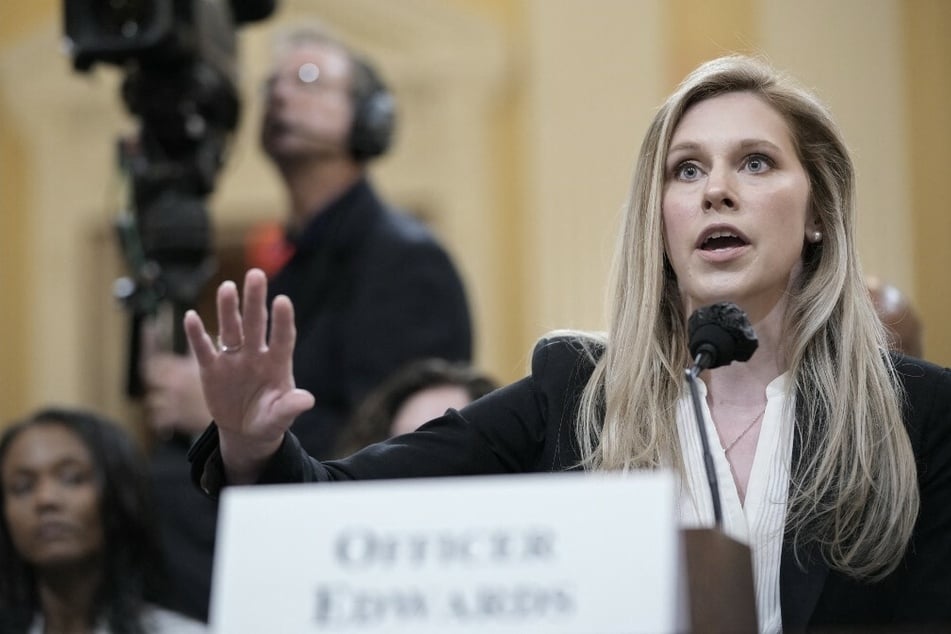 Caroline Edwards was one of 140 police officers injured during the insurrection attempt on January 6.
Edwards began by describing her dedication to her job as a protector of elected officials and democracy.
"I'm a proud American and will gladly sacrifice everything to make sure the America my grandfather defended is here for many years to come," she explained.
She went into detail of her experiences that day at the Capitol, which resulted in her sustaining injuries that have prevented her from returning to her position as an officer.
"I couldn't believe my eyes," she recalled. "There were officers on the ground. They were bleeding, they were throwing up. I saw friends with blood all over their faces, I was slipping in people's blood. I was catching people as they fell."
"It was carnage, it was chaos. I can't even describe what I saw."
Caroline Edwards' harrowing story is truly heroic
Footage was shown during the hearing of Edwards attempting to fight off a swarm of protesters by herself, as they forced their way through barricades on the Capitol lawn. She was slammed to the ground and knocked her unconscious. After coming to, she assisted with helping other injured officers as the riots led by supporters of ex-President Donald Trump continued.
Edwards described being attacked and pepper sprayed, and recounted her last moments with officer Brian Sicknick, who died the following day after suffering two strokes. The blow that knocked her out later led to a diagnosis of traumatic brain injury, which has prevented her from returning to her post.
Caroline Edwards has said that she is hopeful that she will be able to again take up her position as an officer later this year.
Cover photo: Drew Angerer / GETTY IMAGES NORTH AMERICA / Getty Images via AFP