Cori Bush leads effort to demand an end to Israeli expulsions of Palestinians
Washington DC - Fifteen House Democrats on Tuesday sent a letter urging Secretary of State Antony Blinken to do something to stop Israel's state-sanctioned expulsion of Palestinians in the occupied West Bank.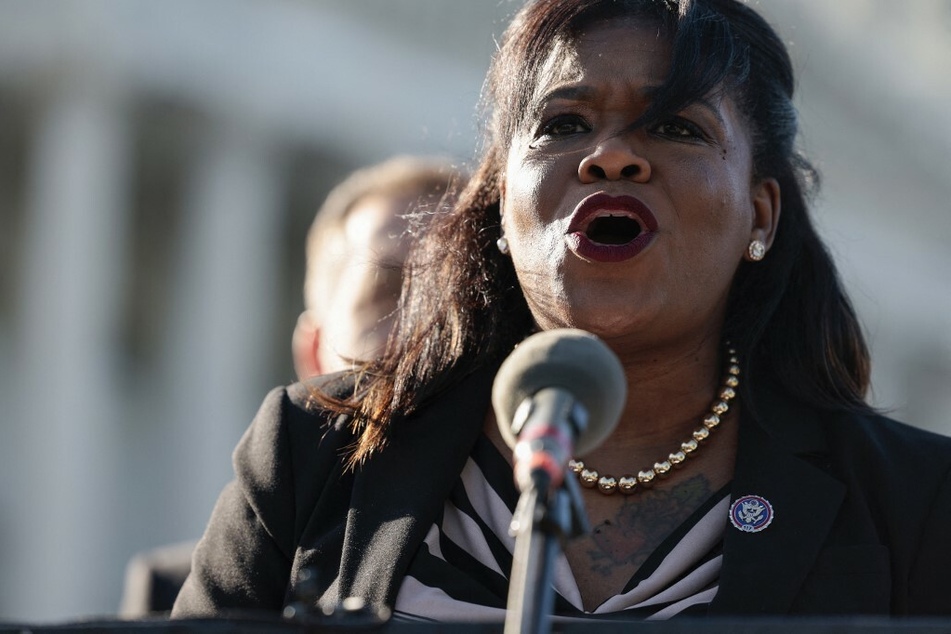 "We write you to express our deepest concern about the imminent threat of forcible transfer faced by at least 1,000 Palestinian residents, including 500 children of the Masafer Yatta region of the occupied West Bank," they wrote in the letter spearheaded by Missouri Rep. Cori Bush.
The Israeli High Court ruled on May 4 that the Israeli army could proceed with displacing an entire community of Palestinians in Masafer Yatta, and the expulsions have already begun.
The letter's signatories are demanding the Biden administration "send the strongest diplomatic message possible to Israel not to expel the indigenous Palestinian residents of villages of Masafer Yatta."
They are also urging the administration to openly call on the Israeli government to stop military training exercises that infringe on the lives of Palestinians in the region and state that any expulsions would constitute a war crime.
If Israel does not stop, Bush and her colleagues say the State Department should document the expulsions – also keeping record of any US weapons used. The United States gives billions of dollars to Israel each year, much of which goes to its military. The US also sells arms to Israel in addition to sending free weapons and ammunition as part of the Excess Defense Articles program.
"I know injustice when I see it," Bush tweeted after the letter was sent. "Israel's attempt to force over 1,000 Palestinians out of their homes and off their land is a clear violation of international humanitarian and human rights laws. The State Dept must intervene."
Cover photo: Anna Moneymaker / GETTY IMAGES NORTH AMERICA / Getty Images via AFP