Ilhan Omar speaks out after receiving anti-Muslim death threats
Washington DC – Minnesota Rep. Ilhan Omar took the podium on Tuesday to share the horrific impact of anti-Muslim hate speech espoused by Republican colleagues like Lauren Boebert.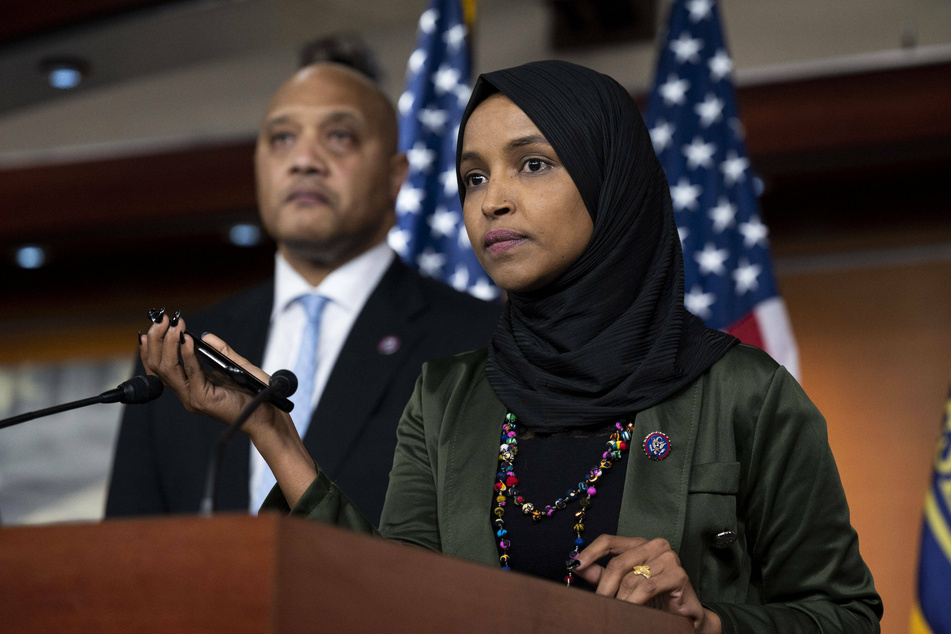 Ilhan Omar held a press conference to show that hateful rhetoric directly leads to violence.
To illustrate that point, she played a death threat she received by voicemail in front of the cameras.
In the message, the caller refers to Omar as a "f***ing Muslim piece of sh**" and accuses her of "taking over our country."
"Don't worry," the voice says, "There's plenty that will love the opportunity to take you off the face of this f***ing Earth."
"You will not live much longer, b****. I can almost guarantee you that," they add.
The voicemail came just hours after Omar got off the phone with Boebert, the Minnesota congresswoman said at the press conference.
During that call, the Colorado Republican refused to publicly apologize for video footage that surfaced over Thanksgiving weekend of herself making Islamophobic remarks about Omar.
Democrats demand accountability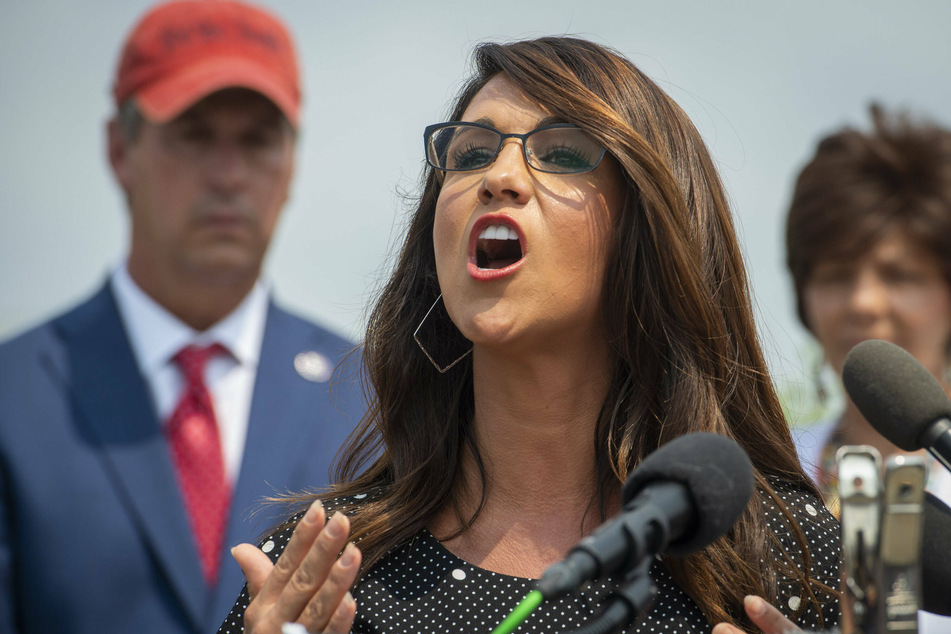 Omar and fellow Democrats are now calling for consequences for Boebert and any other member of Congress who engages in racist hate speech.
"This kind of hateful rhetoric and actions cannot go without punishment. There has to be accountability," Omar said. "If and when the Republican conference fails to do so, it is going to be our job to do that."
GOP leadership has remained silent on the matter, and Democrats are weighing their options on how to proceed.
According to The Hill, they were hoping to have some cooperation from Republicans in condemning Boebert's actions. They may have wanted to avoid appearing too partisan after recently censuring and stripping Paul Gosar of his committee roles after the Arizona Republican tweeted an anime video of himself killing AOC.

"It is not just an attack on me but on millions of Muslim Americans across this country," Omar said. "Condemning this should not be a partisan issue. It is time for the Republican Party to actually do something."
But as no Republicans are speaking up, Democratic lawmakers are reportedly in conversations about drafting their own resolution against Boebert, though it's unclear what kind of punishment it would entail.
"We are committed to ensuring a real consequence for dangerous statements that fuel bigotry and incite violence – especially when it is coming from one of our own colleagues," said Democratic Rep. André Carson.
Cover photo: IMAGO / ZUMA Wire