Inauguration Day: President Biden visits Arlington National Cemetery
Washington DC - Welcome to TAG24's rolling coverage of Inauguration Day 2021.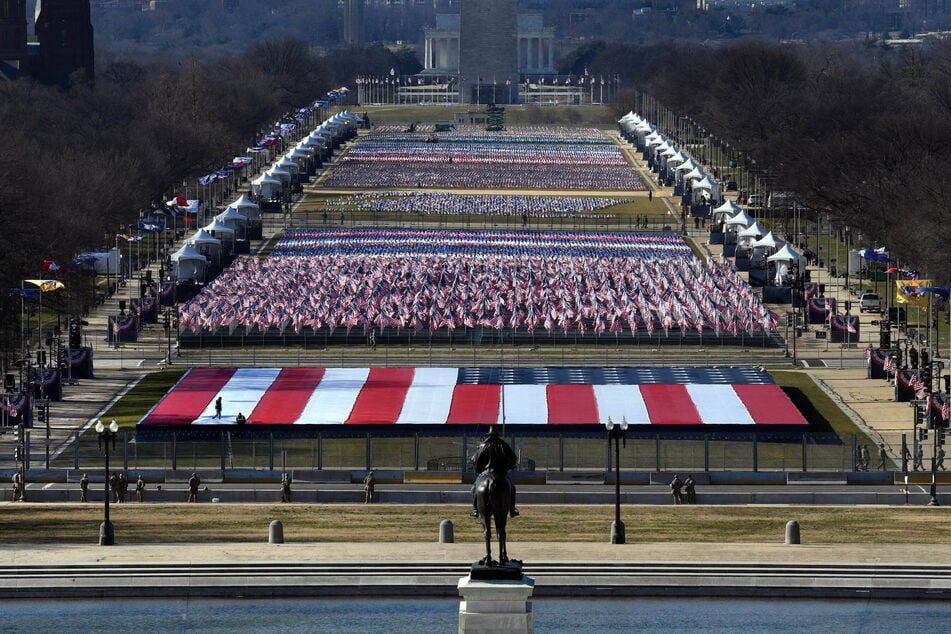 Joe Biden (78) will be inaugurated as the 46th president of the United States today, capping off a chaotic election season in a country still divided by Donald Trump's unfounded claims of voter fraud.
Hundreds of thousands of people usually attend the inauguration ceremony, but this time around there will only be a small crowd due to the ongoing coronavirus pandemic that has now killed more than 400,000 Americans.

Security precautions have also been bolstered after rioters supporting outgoing president Trump stormed the Capitol earlier this month.
More than 25,000 National Guard troops will be working in Washington to secure the inauguration.
In a break with tradition, Trump (74) will not attend Biden's swearing-in and subsequent gathering of all living presidents. Vice President Mike Pence will be in attendance.
A Jesuit priest, Leo O'Donovan, will start the inauguration ceremony and pop star Lady Gaga will sing the national anthem. Other celebrities including singer Jennifer Lopez will participate.
Update 2:50 PM ET: Biden visits Tomb of the Unknown Soldier
President Joe Biden reviewed the troops of the US military for the first time in his role as commander in chief.
Standing next to Biden on the East Front of the Capitol was Vice President Kamala Harris, along with both their spouses, as the ceremonial troops and bands marched by.
Along with Barrack and Michelle Obama, George W. and Laura Bush, as well as Bill and Hillary Clinton, the president, first lady, and vice president then headed to Arlington National Cemetery to pay their respects to the fallen US service men and women at the Tomb of the Unknown Soldier.
The Parade Across America is scheduled to start in less than half an hour and will be broadcast online.
Update 1:00 PM ET: Biden sets off for the White House
President Biden is heading to the White House – which was vacated by Donald and Melania Trump this morning – and seems ready to get to work.
"There is no time to waste when it comes to tackling the crises we face. That's why today, I am heading to the Oval Office to get right to work delivering bold action and immediate relief for American families," he tweeted, before setting off in the presidential motorcade.
Meanwhile, one part of the inauguration ceremony is getting a lot of attention and praise. Amanda Gorman, the US poet laureate and the youngest ever inaugural poet at 22, recited a striking original piece.
Update 12:20 AM ET: Biden calls for unity and truth
In his inaugural address, Biden vowed to be a president for all citizens, with governance based on facts and truth.
"There are truth and there are lies. Lies told for power and for profit," Biden said in his inaugural address.
"We will repair our alliances, engage with the world once again, not to meet yesterday's challenges, but today's and tomorrow's challenges," Biden said.
"America has been tested. And we've come out stronger for it."
Again and again, he returned to the theme of unity: "My whole soul is in this – bringing America together, uniting our people, uniting our nation and I ask every American to join me in this cause."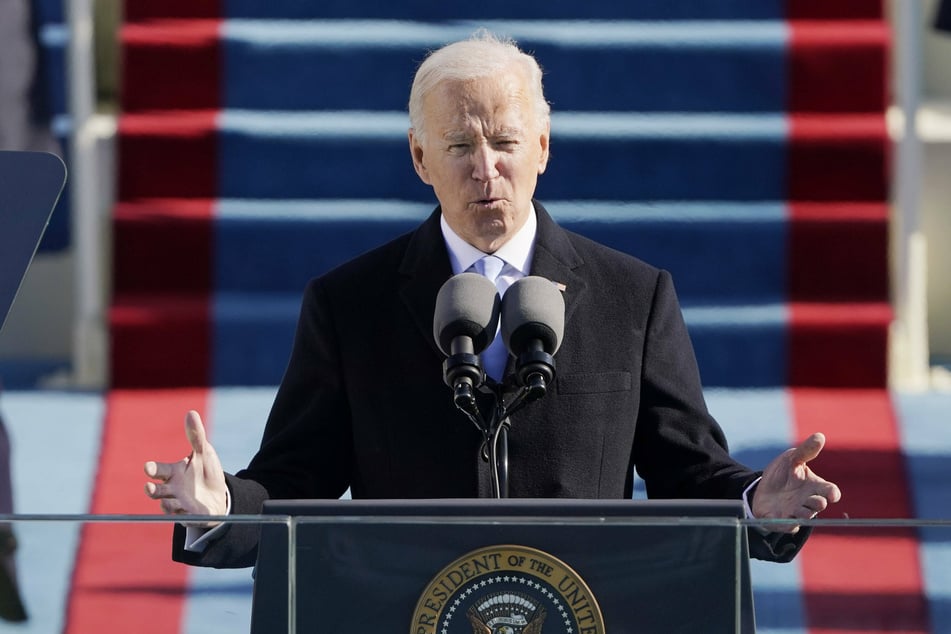 Update 11:45 AM ET: Joe Biden sworn in as 46th US president
Joseph R. Biden Jr. is officially the president of the United States, after delivering the short but powerful 39-word oath of office in front of Chief Justice John Roberts.
President Biden placed his hand on the family Bible and smiled broadly as he was declared president.
He went on to give an addressed strongly emphasizing optimism, unity, and progress: "We've learned again that democracy is precious, democracy is fragile – and at this hour, my friend, democracy has prevailed."
"This is our historic moment of crisis and challenge. And we must meet this moment as the united States of America. If we do this, we will never, ever, ever fail."
"Politics doesn't have to be a raging fire, destroying everything in its path."
"We have to be better than this. And I believe we are better than this."
Update 11:44 AM ET: Vice president Kamala Harris sworn in
After Jesuit priest Leo O'Donovan kicked things off with a prayer and Lady Gaga sang the national anthem, Kamala Harris stepped forward to take the oath of office as vice president of the United States.
The first woman to hold the role – and the first person of color – she was sworn in by Supreme Court Justice Sonia Sotomayor.
Jennifer Lopez then gave a stirring performance of This Land Is Your Land, as well as America the Beautiful.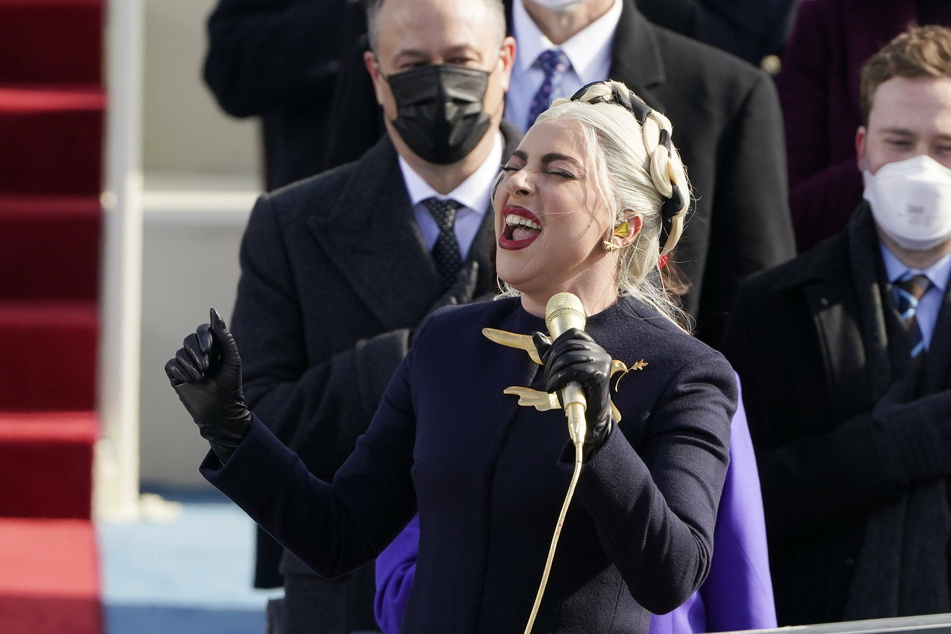 Update 11:30 AM ET: Swearing in ceremony underway as Biden prepares to take oath
The festivities are underway.
After the official presentation of former presidents Bill Clinton, George W. Bush, and Barack Obama – as well as outgoing VP, who pointedly chose to attend the inauguration ceremony instead of Trump's farewell event – Democrat Amy Klobuchar and Republican Roy Blunt delivered speeches emphasizing national unity and faith in American democracy.
Biden and Harris will soon be sworn in.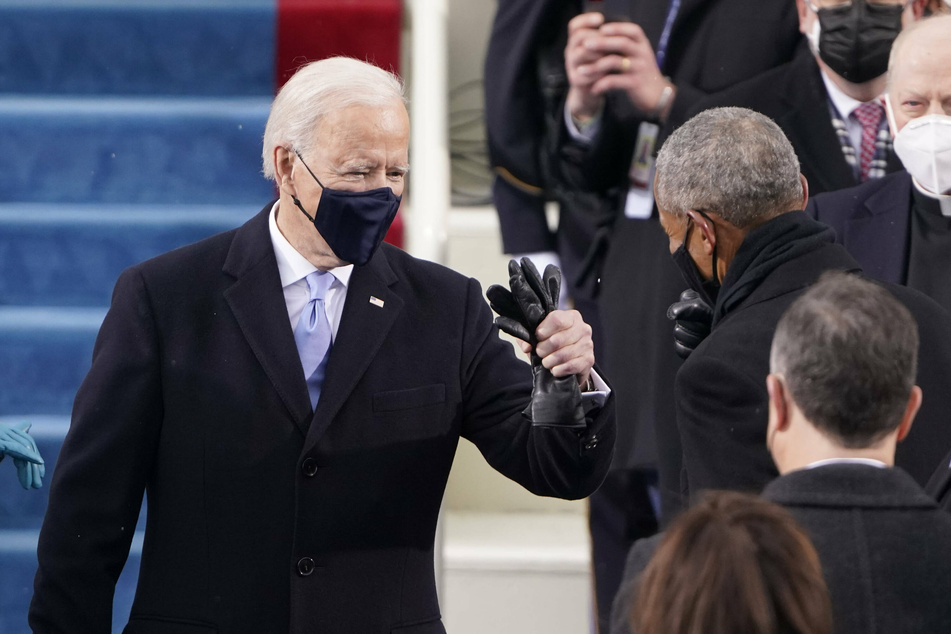 Update 10:30 AM ET: Biden and Harris arrive at the Capitol
The president-elect is in the house. Joe and Dr. Jill Biden have arrived at the US Capitol, along with Vice president-elect Kamala Harris.
Various speakers, including the former presidents and first ladies present at the ceremony, will be introduced before Biden delivers the oath of office. Speaking of former presidents, Donald Trump will soon be arriving at his Mar-a-Lago resort in Palm Beach Florida, having refused to play his part in the symbolic transfer of power.
The last time a new president was inaugurated in the absence of his predecessor was 1974, when Richard Nixon, having resigned in disgrace following the Watergate scandal, did not attend the swearing in of Gerald Ford.
Update 10:15 AM ET: Republican leaders show up for Biden inauguration
Key leaders in the Republican Party were arriving at the Capitol for the inauguration ceremony for incoming president Joe Biden, in a signal of unity and support for the peaceful transfer of power despite the absence of President Donald Trump.
Among those attending was Senator Mitch McConnell, the top Republican in Congress.
Ted Cruz, a senator who boosted unfounded claims of voter fraud, was also at the scene.
Vice President Mike Pence will be the highest-ranking GOP member to attend.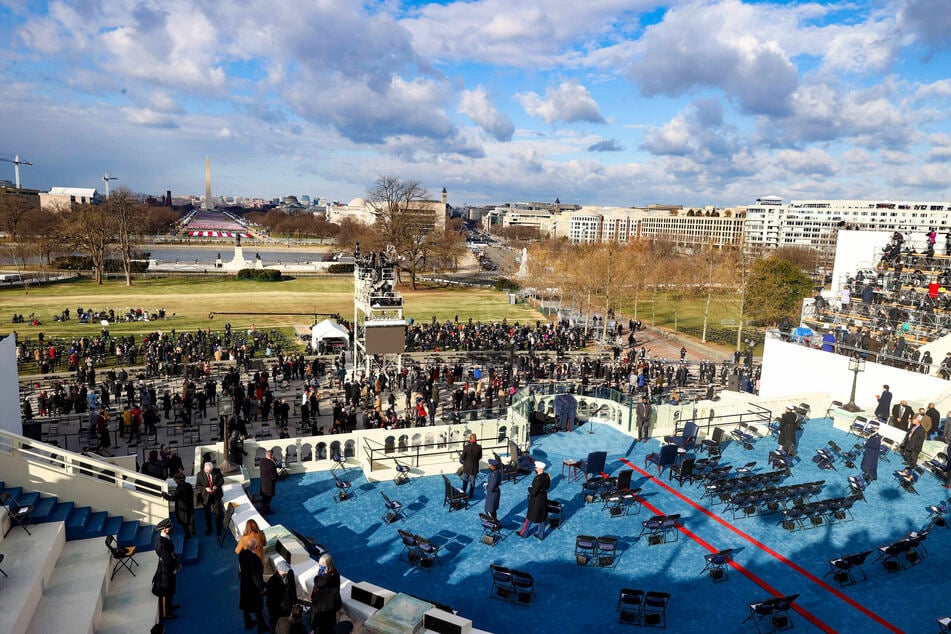 Update 9:30 AM ET: Trump gives last speech as US president
Donald Trump left the White House for his final time as US president, taking the Marine One helicopter from the lawn outside the building heading towards Joint Base Andrews.
At the small ceremony held at the military base in Maryland, Trump addressed supporters and the media for one last time as president: "It is my greatest honor and privilege to have been your president. I wish the new administration great luck and great success. I think they'll have great success, they have the foundation to do something really spectacular."
Notably, Trump avoided saying his successor's name at any point, just as he did during his official farewell address released yesterday.
Trump promised "to be back in some form," to cheers from the small crowd gathered. "This has been an incredible four years," Trump said. "We were not a regular administration," he noted. He offered "our respects and our love" to people who suffered from Covid-19.
"You are going to see incredible numbers start coming in," Trump said, promising that an economic rebound was on the horizon, "Remember us!"
"Have a good life, we will see you soon," he said, closing the speech.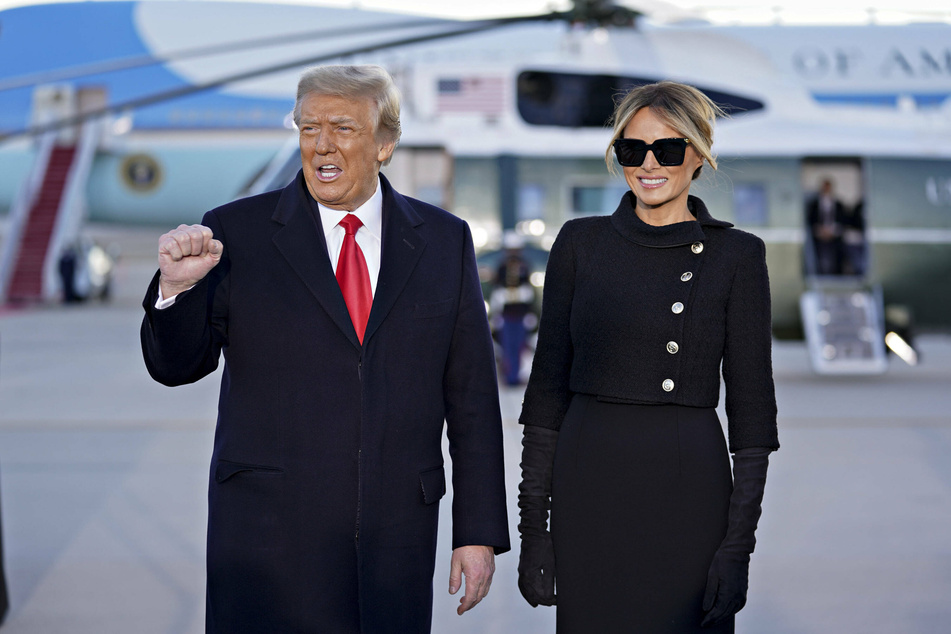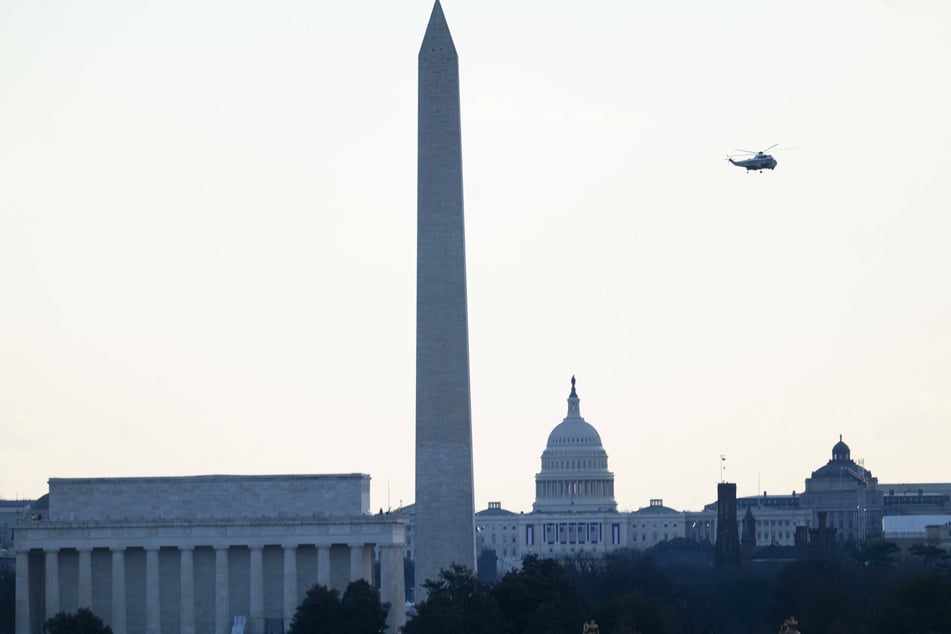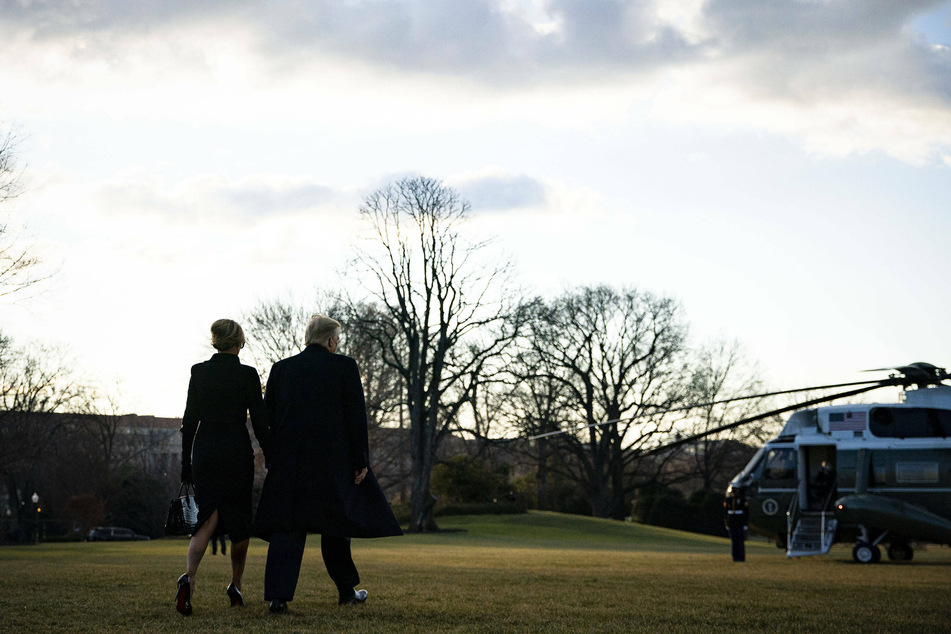 The inauguration event starts after 10:30 AM ET. Biden will be sworn in around noon by Chief Justice John Roberts. Kamala Harris will be sworn in as vice president by Justice Sonia Sotomayor.
Biden will give the traditional inaugural address, a key speech that marks his first formal address to the nation as president and is seen as a key moment for setting the tone of his term. The speech will likely focus on themes of unity.
After being sworn in, Biden and Harris will take part in a Pass in Review on the East Front of the Capitol, the traditional review of troops from each branch of the military.
At around 2:30 PM, Biden will travel to Arlington National Cemetery to lay a wreath at the Tomb of the Unknown Soldier. All living former presidents and their families – except the Trumps and the Carters – will attend: the Obamas, the Clintons and the Bushes.

Biden will then travel to the White House, with a military escort, for his first formal entrance as president.
Around 3:15 PM , the Parade Across America event will take place online, and will feature popular comedian Jon Stewart along with other artists. This will replace the in-person inaugural parade.
Cover photo: imago images / UPI Photo