Landmark voting rights bill passes in US House, but faces uphill battle in Senate
Washington, DC - The House of Representatives passed a landmark bill on voting rights, elections, campaign finance and ethics reform by a vote of 220 to 210 on Wednesday. It now faces an uphill fight in the Senate.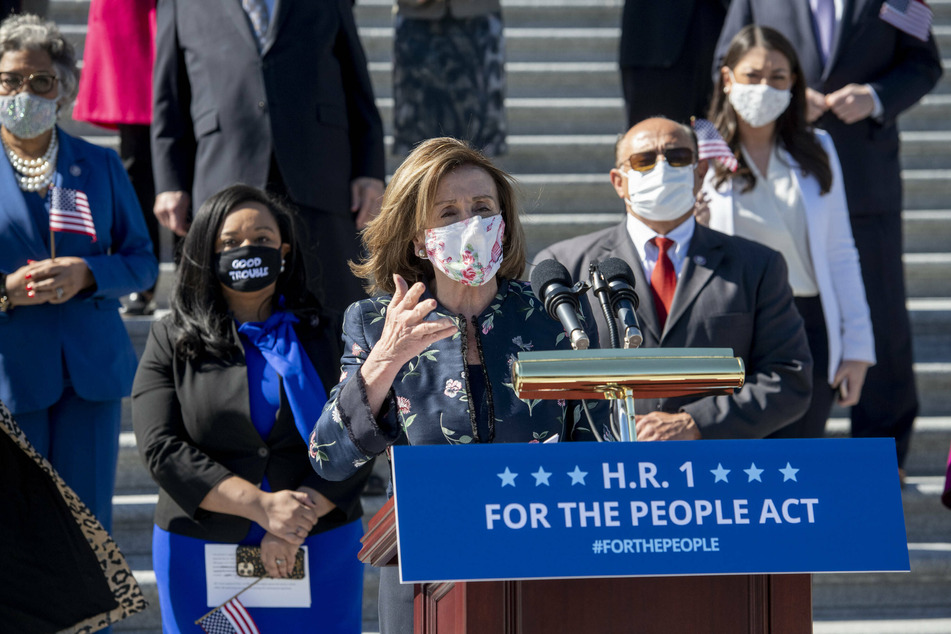 The For the People Act is a conspicuous demonstration of the deep rift between the nation's two major political parties: while Democrats are pushing to expand voting rights, Republicans are trying to restrict them further.
The new voting and ethics legislation would represent the biggest overhaul of national election law in at least a generation.
The bill would expand ballot access by creating automatic voter registration across the country, it would largely restore the voting rights of the formerly incarcerated population, expand early voting, and restrict gerrymandering of congressional districts.
The measure comes as voting rights have become even more restricted in Republican-controlled statehouses across the country in the wake of Donald Trump's repeated false claims of a stolen 2020 election.
For the People Act faces uncertain future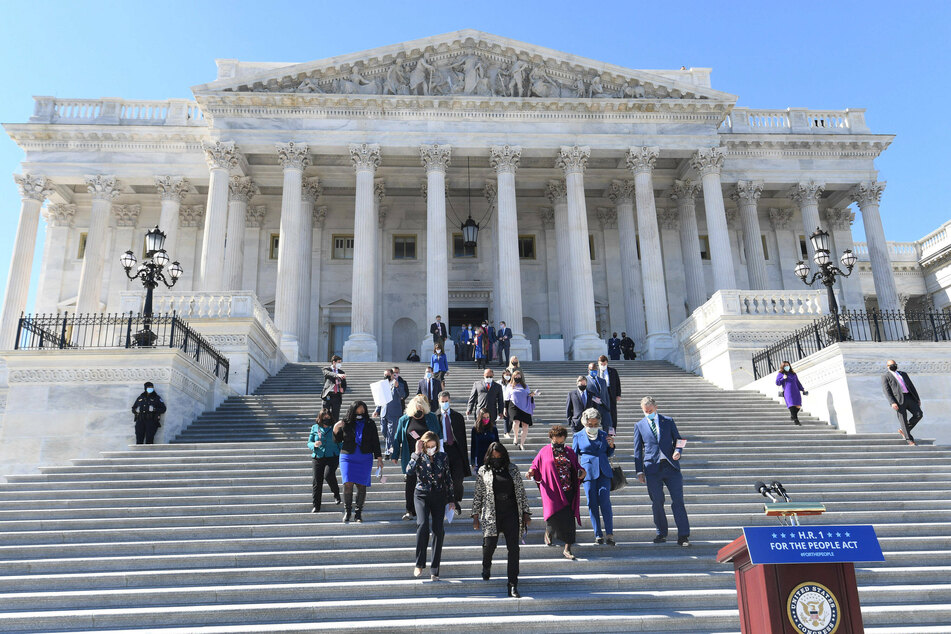 However, the 800-page bill faces an uncertain fate in the Senate, as Republicans have vowed to block it. Both parties are using sharp rhetoric against each other.
The Democrats' bill would "put a thumb on the scale in every election in America so that Democrats can turn a temporary majority into permanent control," said Republican House Minority Leader Kevin McCarthy of California, according to The Associated Press.
Former President Donald Trump called the bill a "monster" that "must be stopped."
Democrats and voting rights advocates, meanwhile, urge the passage of the act into law.
"We have a wave of restrictionist legislation being introduced across the country," said Myrna Pérez of NYU's Brennan Center for Justice.
"People can dress it up in terms of fraud or security, but these things are lies or ruses or pretexts for preserving political power."
Rep. Nikema Williams, a newly-elected congresswoman from Georgia, echoed this tone, arguing that the bill "will put a stop at the voter suppression that we're seeing debated right now."
But the road ahead is rocky: the bill requires 60 votes to pass the Senate filibuster, which for now looks unlikely.
Cover photo: IMAGO / UPI Photo