Progressive Caucus Chair Pramila Jayapal set to meet with Biden ahead of infrastructure showdown
Washington DC – Congressional Progressive Caucus Chair Pramila Jayapal is reportedly set to meet with President Biden on Wednesday afternoon as infrastructure tensions heat up within the Democratic Party.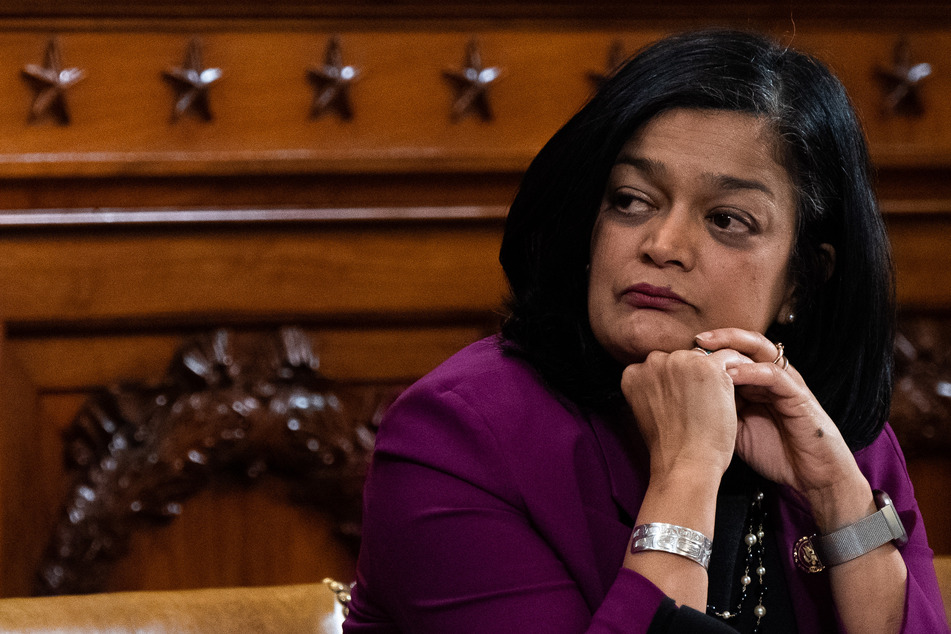 Jayapal met with House Speaker Nancy Pelosi for around 90 minutes on Tuesday, and now it appears she will be speaking with Biden in the Oval Office on Wednesday along with several other House and Senate lawmakers.
The conversations come ahead of the scheduled House vote on the $1.2-trillion bipartisan infrastructure plan, slated for Monday.
Progressives have long held they would only sign on to the bipartisan bill if the $3.5-trillion reconciliation bill were approved first.
Pelosi agreed and promised she would not put the bipartisan bill to a vote before the reconciliation bill.
But conservative Democrats in the House put up a fuss and said they will not vote on the larger package without first approving the bipartisan measures.
The stalemate continues, with Jayapal saying over half her caucus is committed to voting down the bipartisan bill if it comes first. She and fellow progressives have defended their position, saying they are standing by Biden's Build Back Better plan.
"We have to deliver on the entirety of the president's agenda," Jayapal said during a Tuesday CNN interview.
"We have to deliver on child care. We have to deliver on paid leave. We have to make sure people can go to free community college. We have to make sure we're taking on climate change. We've got to address housing and immigration and Medicare expansion. These are critical priorities for the American people."
"If we wait, then it's kids, it's working class families, it's people across this country who voted us in because they knew that this is what we promised, and now we've got to deliver," she finished.
Cover photo: IMAGO / UPI Photo