"Reparations NOW": Black American activists and allies discuss next steps in the fight for justice
Washington DC – The push for Black reparations legislation got a big boost on Wednesday as activists and leaders from across the country gathered in a virtual town hall to coordinate their organizing efforts.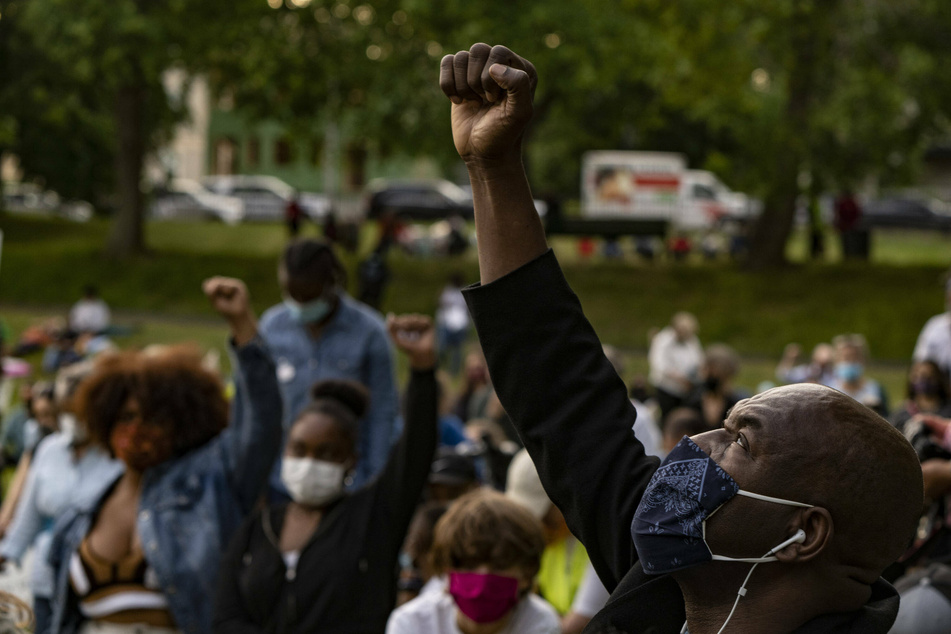 Reparations organizers, human rights advocates, faith leaders, and environmental activists from diverse backgrounds were joined by Rep. Sheila Jackson Lee of Texas at an online town hall to discuss the next steps for HR 40, the Commission to Study and Develop Reparation Proposals for African-Americans Act, and its Senate companion bill, S 40.
The legislation aims to create a commission to study reparations for Black Americans and develop proposals to address the systemic discrimination that started with slavery and continues today.
The bill was originally introduced in the House in 1989, but in April this year, it received its first-ever vote, with Judiciary Committee members approving it 25-17.
Since then, things have stalled in the House, but activists and advocates are determined to keep the momentum strong.
The time is now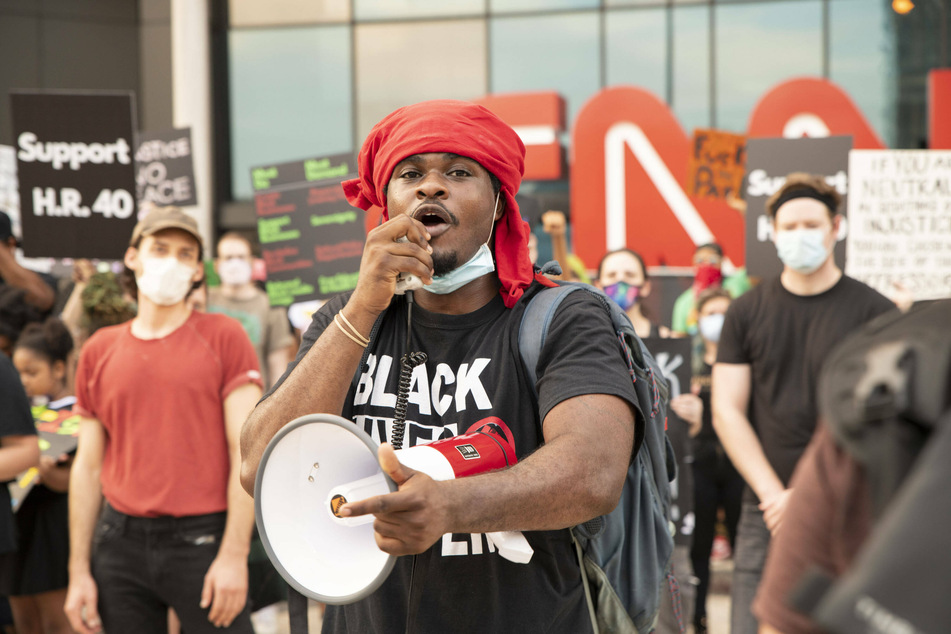 Public support for Black reparations saw a huge boost during the renewed wave of Black Lives Matter protests sparked by the murder of George Floyd in May 2020.
Though conditions were better than ever to pass HR 40, reparations advocates said Democratic leadership told them to hold off.
First, they were told to wait because of the 2020 elections. Then came the Georgia Senate runoffs in January 2021. Though Democrats Jon Ossoff and Raphael Warnock narrowly succeeded in winning those races, neither has signed on to S 40.
"Our elected officials always pander to the white wishes, so by the end of the year, even though we had 117 co-sponsors, we could not move forward with HR 40," said Kenniss Henry, representing the National Coalition of Blacks for Reparations in America (N'COBRA).
Now, advocates say they are being told to wait because Democratic members of Congress are afraid of losing their majority in the upcoming midterm elections. But supporters of reparations argue Democrats will definitely lose ground if they don't take a firm stand against systemic discrimination and pass the HR 40 bill.
"Right now, it's a war about message," explained Kamm Howard, also of N'COBRA.
That's why N'COBRA joined over 360 organizations around the country in forming the Why We Can't Wait Coalition, which sent a letter to Congress on July 31 demanding immediate action.
In the letter, they pointed to the racial wealth gap, educational outcomes, environmental injustice, and higher mortality rates, among many other disparities between Black and white Americans – all reasons why reparations legislation can't wait.
Next steps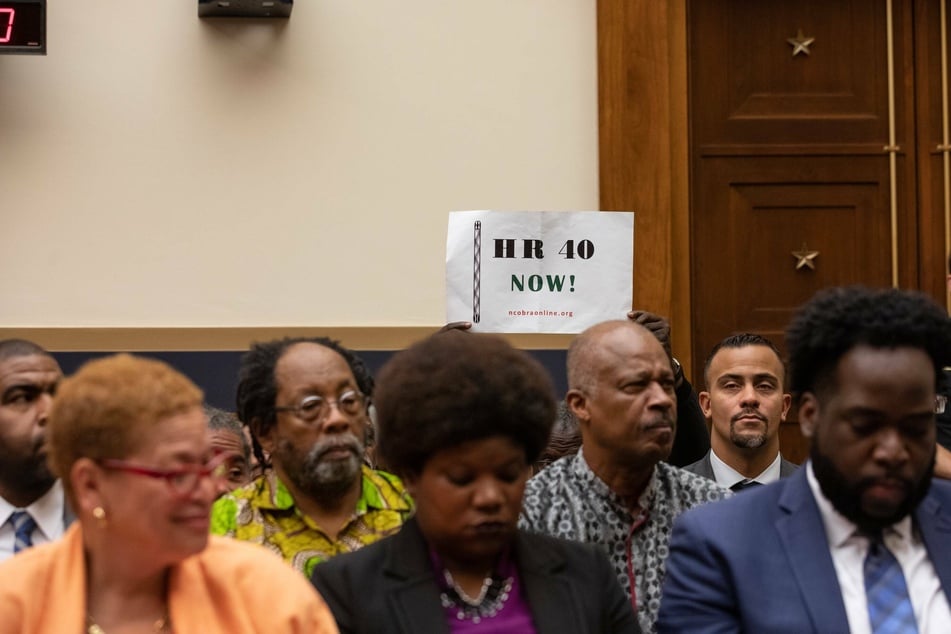 Now, with HR 40 still pending a full House vote, activists are planning to kick things up a notch.
Starting November 8, they are organizing a week of action to raise awareness and boost public involvement around HR 40.
In the meantime, they're targeting their efforts on holdouts in the US House.
They released a list of 16 Democrats who have not yet signed on to HR 40: Cynthia Axne of Iowa, Angie Craig of Minnesota, Sharice Davids of Kansas, Lizzie Fletcher of Texas, Ruben Gallego and Tom O'Halleran of Arizona, Jared Golden of Maine, Ron Kind of Wisconsin, Conor Lamb of Pennsylvania, Susie Lee of Nevada, Elaine Luria and Abigail Spanberger of Virginia, Stephanie Murphy of Florida, Chris Pappas of New Hampshire, Kurt Schrader of Oregon, and Kim Schrier of Washington.
They urged constituents in those districts to call their representatives' offices and ask them to support the bill.
The path forward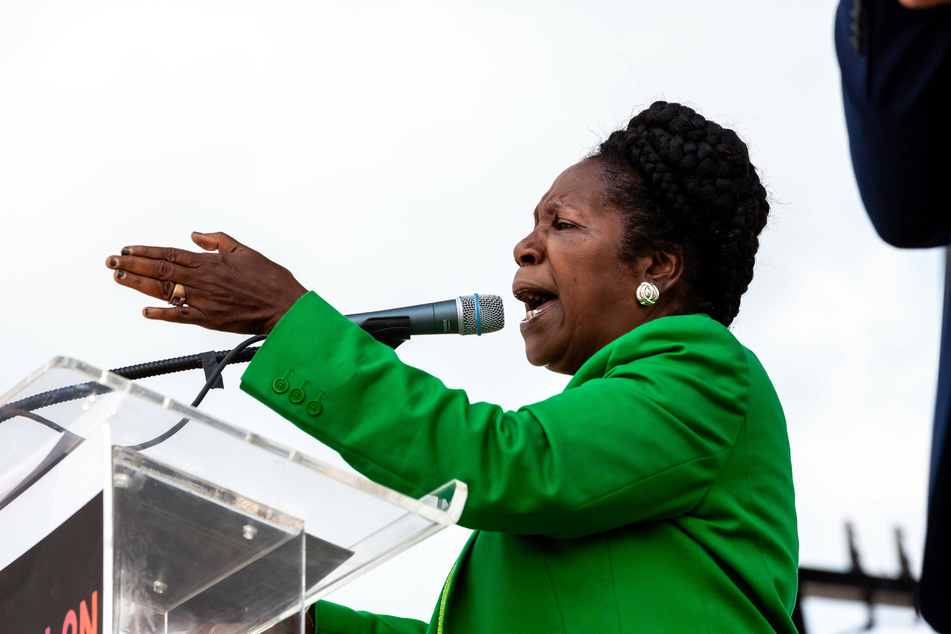 But even if HR 40 gets through the House, that's not the end of the road. The Senate companion bill has only 22 co-sponsors at the moment.
With Joe Manchin and Kyrsten Sinema obstructing many of the party's aims, it's unlikely Democratic supporters in the upper chamber would be able to get all of their own colleagues on board – much less secure enough votes to overcome a filibuster.
Nevertheless, activists have hope that there is a path forward for the reparations study bill.
Rev. Mark Thompson explained: "What sets HR 40 apart from all of those other pieces of legislation that 'Manchinema' are blocking? HR 40 is the only one that if the houses and 'Manchinema' block it … that Biden can sign and enact by executive order."
Rep. Sheila Jackson Lee also seemed confident in HR 40's prospects, pointing out the righteousness of the cause and the lack of divisive language in the bill.
"Our stories are without question," she said. "We are all part of this nation. We want what's best and truthful and right."
"This is about peace, my brothers and sisters," she concluded.
Cover photo: IMAGO / ZUMA Wire