Ron DeSantis is taking aim at Disney World's legal status
Tallahassee, Florida – Florida Gov. Ron DeSantis is ramping up his threats against Disney after the company came out against the state's Republican-sponsored "Don't Say Gay" bill.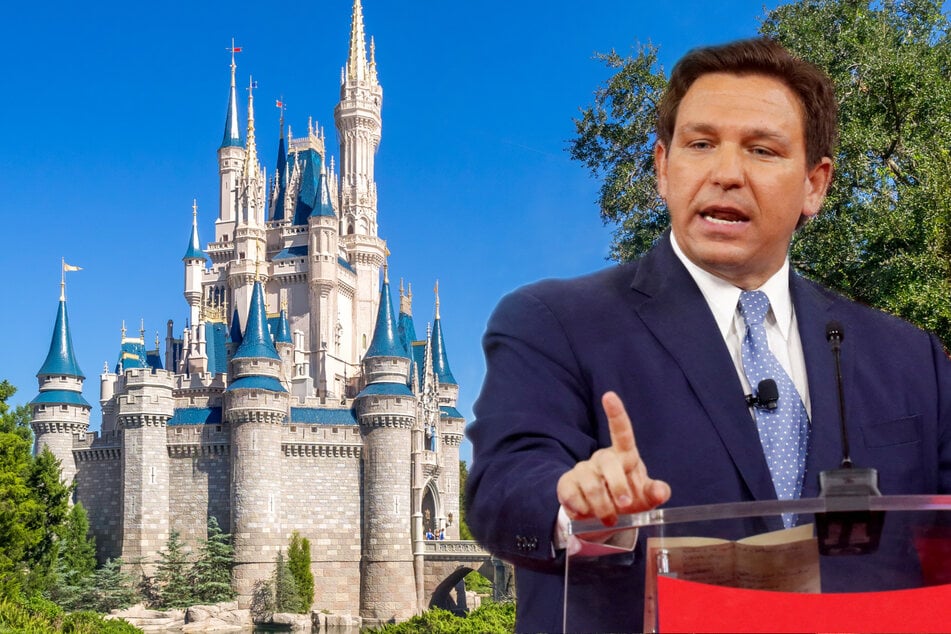 DeSantis on Tuesday asked the Florida state legislature in its special session on redistricting to strip Walt Disney World of its status as a self-governing district, the Associated Press reported.
Since 1967, Disney World has operated with its own private government over 27,000 acres in Florida known as the Reedy Creek Improvement District, which functions like a county government and funds its own zoning, fire protection, utilities, and infrastructure.
Many have called out DeSantis' move as an act of retaliation after Disney voiced its opposition to Florida's Parental Rights in Education Act, known as the "Don't Say Gay" bill.
The legislation bars public school educators from discussing sexual identity and sexual orientation in the classroom from kindergarten through third grade.
Disney issued a statement against the law. It later announced that it won't be making any more political donations in Florida after corporate bigwigs faced criticism over past contributions to Republican candidates and initial hesitance to speak out against the bill.
Without providing further details or calling out Disney by name, DeSantis said at a news conference, "I am announcing today that we are expanding the call of what they are going to be considering this week. And so, yes they will be considering the congressional map, but they also will be considering termination of all special districts that were enacted in Florida prior to 1968, and that includes the Reedy Creek Improvement District."
Republican lawmakers have already picked up on DeSantis' cues, with a House committee on Tuesday voting 14-7 to nix the Reedy Creek Improvement District by June 2023.
Cover photo: Collage: 123RF/jewhyte & REUTERS