Senate Democrats announce plan to revive landmark voting rights bill after recess
Washington DC – Senate Democrats on Wednesday morning announced plans to revive the For the People Act in September as soon as they are back from summer recess.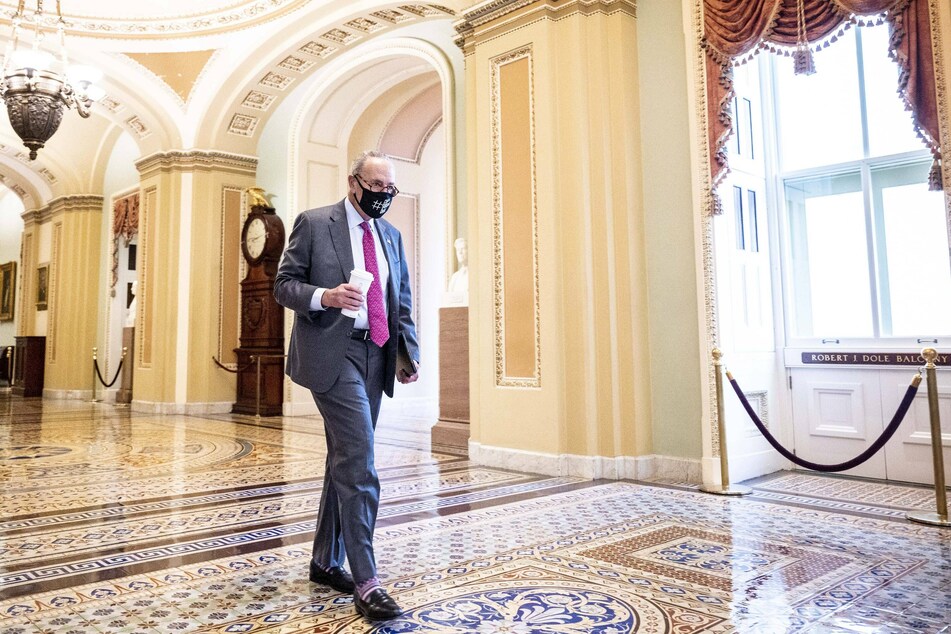 Senate Majority Leader Chuck Schumer said Democrats were planning to make the landmark For the People Act (FTPA) voting rights bill the first order of business upon their return in September, the Associated Press reported.
The bill proposes sweeping changes to electoral policies, including limiting partisan gerrymandering, curbing the influence of big money in politics, expanding voting options, and more.
The legislation is seen as a way to override many of the restrictive voting laws being passed in Republican-controlled states since Donald Trump's 2020 electoral loss.
Republicans are dead set against passing the reforms. Moderate Democrats Joe Manchin and Kyrsten Sinema have also expressed hesitation over the bill.
Supporters would need to garner 60 votes to pass the FTPA, but with the Senate locked 50-50 and not even all Democrats fully on board, that seems like a pipe dream.
After the summer recess, it's unlikely any Republicans will suddenly have had a change of heart, but it turns out that may actually be part of Democrats' plan.
Senate Democrats take aim at the filibuster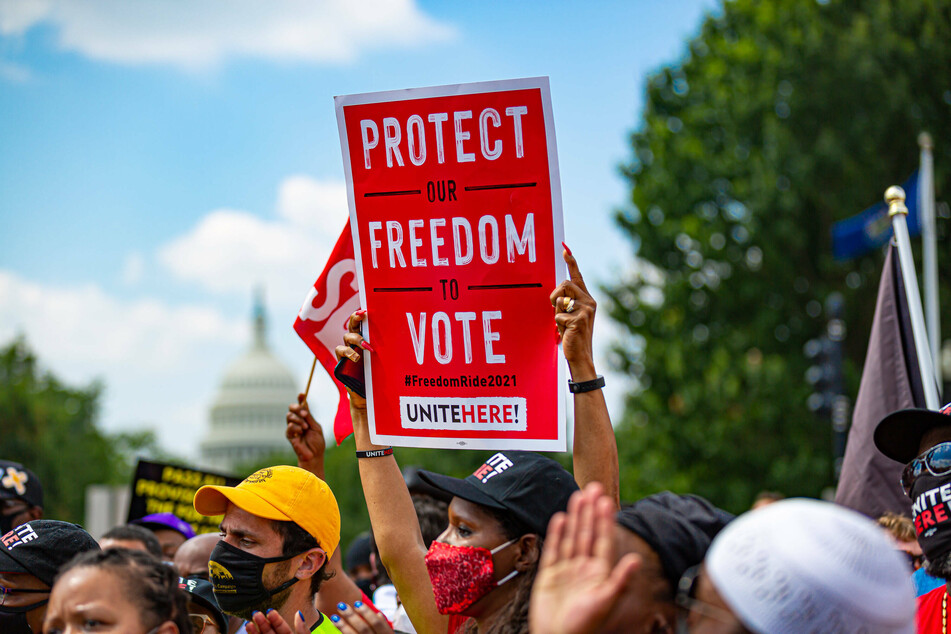 Showing that Republicans are determined to block every aspect of the bill only serves to strengthen Democrats' argument that it's time to end the filibuster, which requires 60 votes in order to pass most legislation.
"Republicans have formed a total wall of opposition against progress on voting rights," Schumer said in the early hours of the morning. "That's what we have come to: total Republican intransigence."
Indeed, Republicans blocked the FTPA outright. Then, when Democrats tried to put up popular measures individually, including limiting partisan gerrymandering and forcing big-money groups to disclose their donors' identities, they blocked those as well.
It seems Democrats are hoping these examples, and the almost-certain blockage of the FTPA in September, will build their case against the filibuster.
The Dems are also hoping to get a little more support from the White House going forward. Up until this point, many have criticized the president for not being as outspoken on the voting rights legislation as they believe he should be.
Now that the bipartisan infrastructure package has passed in the Senate, they are urging Biden to turn more of his attention to helping pass the FTPA.
Cover photo: IMAGO / Pacific Press Agency