Senate parliamentarian nixes Democrats' immigration back-up plan
Washington DC – The fight for a path to citizenship for many migrants is once again facing obstacles as the Senate parliamentarian denied Democrats' Plan B to get such provisions included in the $3.5-trillion reconciliation bill.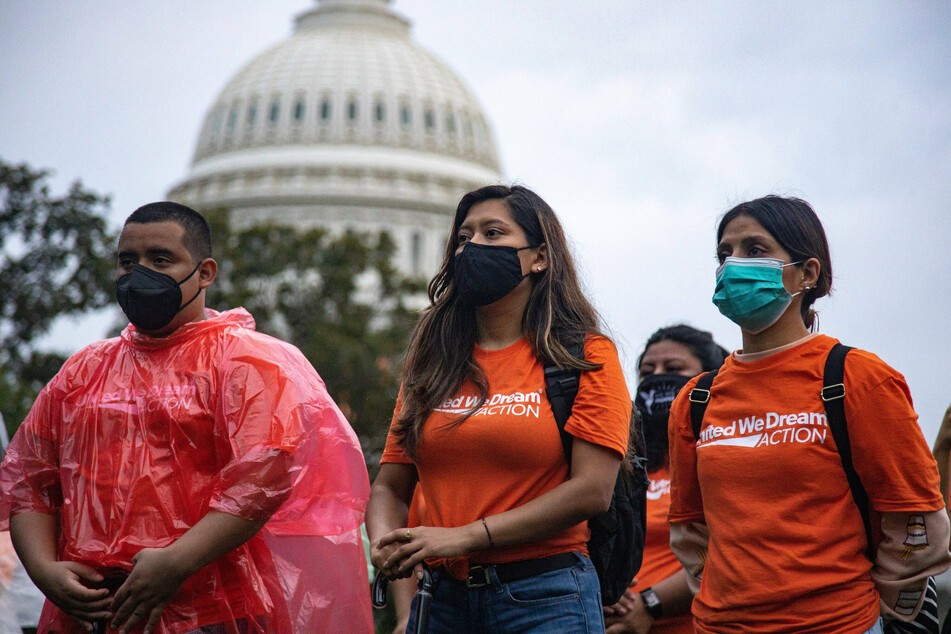 The Senate parliamentarian, Elizabeth MacDonough, has once again struck down Democrats' proposal to extend citizenship under a process that would only require 50 rather than 60 votes.
Democrats' Plan B involved changing the date for when undocumented immigrants can apply to change their status from 1972 to 2010, making it possible for an estimated 6.7 million immigrants to achieve legal status.
But MacDonough told Democrats the plan was a no-go, The Hill reported. She called changing the date a "weighty policy change" and said her reasoning for denying the move was largely unchanged.
She had already shot down Democrats' previous plan to provide 8 million green cards to Dreamers, TPS holders, and undocumented agricultural and essential workers, saying it was "not appropriate" for a budget reconciliation bill.
Many were quick to point out that MacDonough only holds an unelected advisory position and that her decisions are not binding.
Frank Sharry, executive director of America's Voice, responded, "We call on our Democratic champions to explore every option, from a new plan to legalize millions to ways to sidestep the Parliamentarian's advisory opinion. Democrats are in the majority. They have the power to get this done."
Erika Andiola, a Dreamer and chief advocacy officer for the non-profit RAICES, tweeted, "So y'all are telling me that the well-being of my family is at the hands of someone who used to work for the [US Immigration and Naturalization Service], LITERALLY representing the government to deport people? Sounds like bs to me."
But top Senate Democrats look like they are accepting MacDonough's ruling without question, saying they are moving on to Plan C.
Cover photo: IMAGO / NurPhoto