South Korea's president caught on hot mic insulting US top dogs
New York, New York - The president of South Korea is under fire after he was caught on a hot mic after insulting US officials.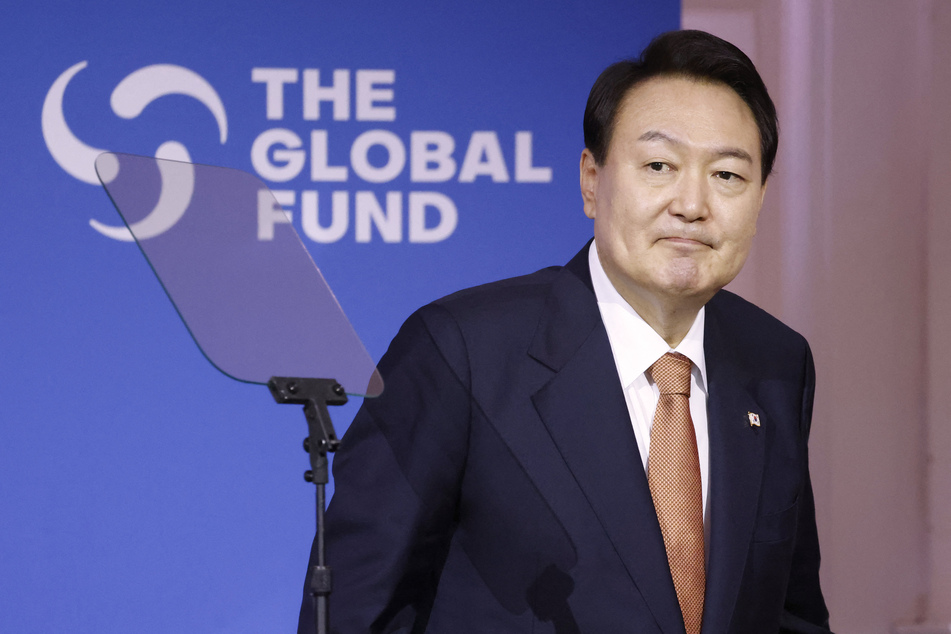 Whoops!
The president had a true foot-in-mouth moment as a clip of a hot mic incident shared to YouTube went viral after garnering nearly five million views in a day.
President Yoon Suk-Yeol was at an event for The Global Fund on Wednesday when he shared a few choice words with some of his aids shortly after having chatting with President Joe Biden.
Unfortunately, the South Korean leader was unaware that his mic was still on.
"How could Biden not lose face if these f***ers do not pass it in Congress?" he reportedly said, translated from Korean.
Yoon was referencing Biden's vow to raise the US' contributions to the Global Fund to Fight AIDS, Tuberculosis, and Malaria, which requires congressional approval.
Yoon's team quickly came to his defense, claiming that he was "misheard," and that it was "inappropriate to connect a private comment to a diplomatic outcome."
"It's quite regrettable that a diplomatic disaster is being talked about over something like that when he is doing everything to complete a demanding schedule in the national interest of the Republic of Korea," an official reportedly stated.
The floor leader of the People Power party, which Yoon Suk-Yeol belongs to, criticized the president's comments, calling them "greatly regrettable."
Cover photo: Ludovic MARIN / AFP