Squad members join Minnesota activists in protesting Line 3 oil sands pipeline
Bemidji, Minnesota – The Squad joined forces with indigenous and climate activists on Saturday to protest the construction of a pipeline through the waters and wetlands of Minnesota.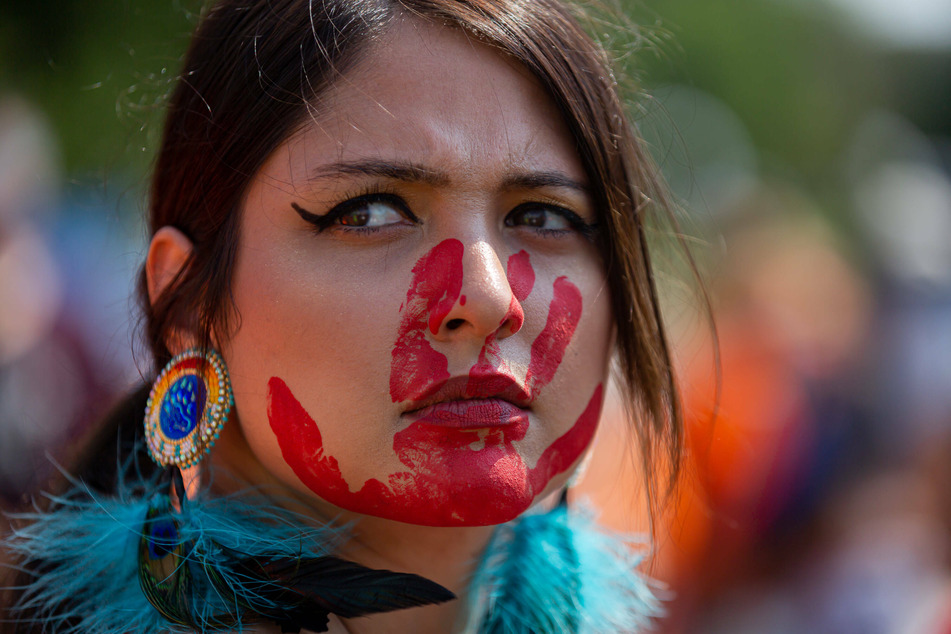 Rashida Tlaib, Ayanna Pressley, and Cori Bush met with Ilhan Omar in Minnesota over the weekend to protest the Line 3 pipeline.
AOC planned to join her colleagues on the trip, but she is still in New York dealing with the impact of the massive flooding from Tropical Storm Ida in her district.
The Squad members were there to support local activists known as Water Protectors who want to stop the Line 3 oil sands pipeline, planned to run over 1,000 miles from Alberta, Canada, to Superior, Wisconsin. The construction is already over 90% complete, according to PBS.
The pipeline is owned by a Canadian corporation called Enbridge, which says it is building the line to replace another corroding line that dates back to the 1960s.
But rather than replace existing infrastructure, Enbridge is building the line through an entirely new route, the Stop Line 3 advocacy group argues. In Minnesota, Line 3 is set to go through many bodies of water and wetlands, including twice crossing the Mississippi River.
Climate advocates are angry, as oil sands, or tar sands, are considered the dirtiest fuel in the world. Enbridge already has a long history of dangerous oil spills, including the worst in US history, which took place in Grand Rapids, Minnesota, in 1991.
For indigenous groups who thrive off the water sources and wild rice grown in the wetlands, the pipeline's construction and any subsequent spills could be disastrous.
They also argue the construction violates their existing treaties, which permit them to hunt, fish, and gather wild rice on the lands.
Squad members urge Biden administration to revoke pipeline permit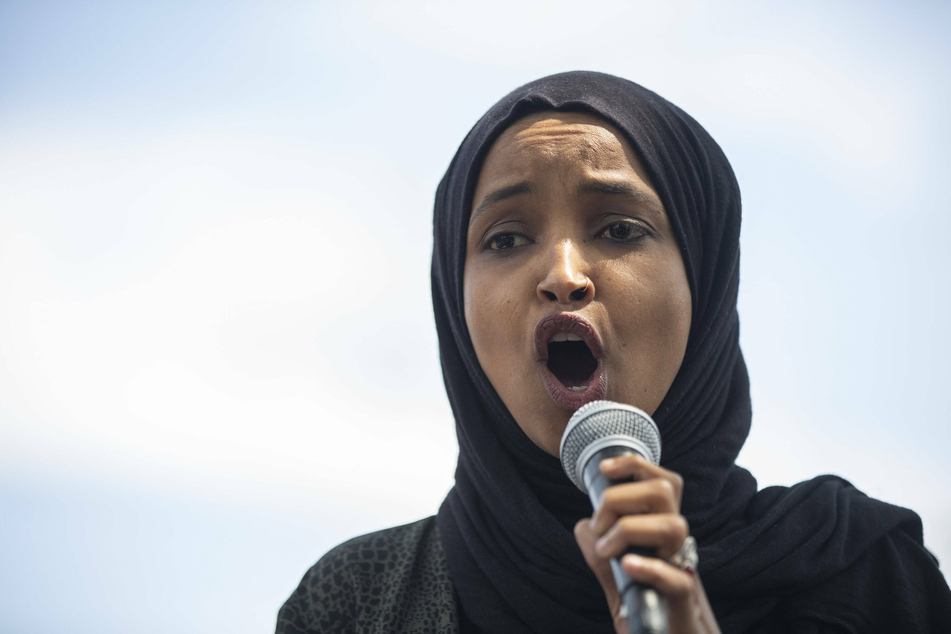 Squad members are calling on the Biden administration to honor those treaties and take a stand against environmental destruction by revoking Enbridge's permit for the project.
The federal water permit was granted by the US Army Corps of Engineers despite overwhelming disapproval from community members.
Recordings of the protest posted to Twitter by The Hill show Minnesota Rep. Ilhan Omar saying, "It is unconscionable for us to see zero action being taken by our governor and president in stopping this pipeline."
"I think it's really important that President Biden understands that this decision around being silent is devastating these communities," Michigan Rep. Rashida Tlaib said, adding, "Enbridge believes they are above the law. They are not."
Massachusetts Rep. Ayanna Pressley drew a connection between what is happening in Minnesota and the oppression all marginalized communities face in the US: "The systematic oppression of marginalized people, whether you're talking about Black Americans or Indigenous people, it has been precise, exact, often legislated, and it's very similar."
The UN Committee on the Elimination of Racial Discrimination has joined calls for the US government to look into allegations of human rights violations related to the pipeline's construction.

Republican Minnesota lawmakers joined with union members at the Capitol last week to demonstrate in support of the pipeline.
So far, Biden has not made any moves indicating that he might stop the project. Last week, his administration was forced to open up new federal land for drilling, after a Louisiana court ruling.
Cover photo: Collage: IMAGO / Pacific Press Agency, IMAGO / ZUMA Wire