Trump uses first post-election rally to repeat baseless fraud claims
Washington D.C. - Addressing his first rally since Joe Biden won the presidential election in November, President Donald Trump told a crowd in Valdosta in the state of Georgia on Saturday that he considers himself the winner of the poll and vowed to continue fighting the result.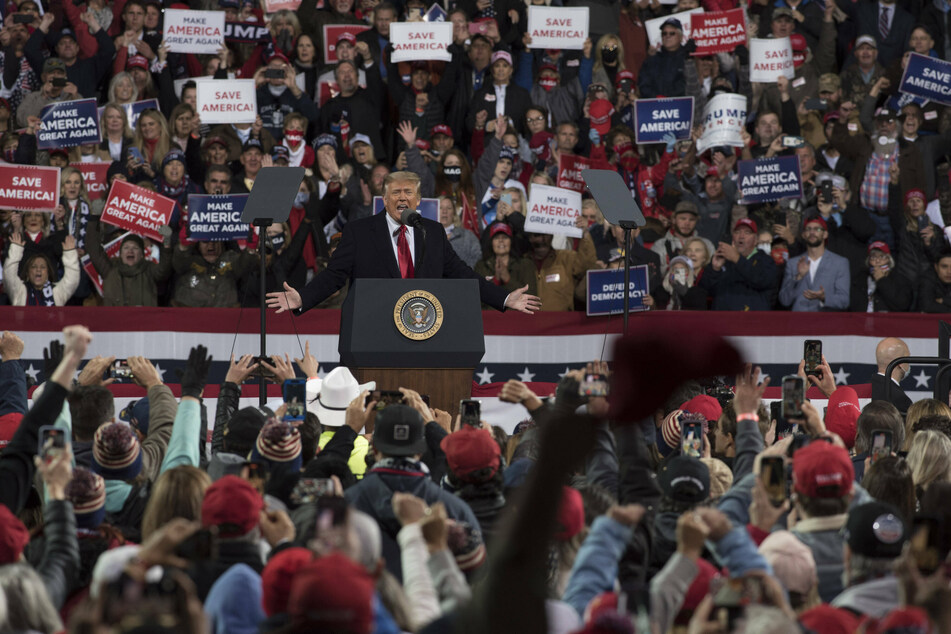 Trump (74) again claimed without proof that the Democrats had "cheated and manipulated" the presidential election.
He asserted that he would continue to take legal action against the result, and would take his fight all the way to the US Supreme Court in Washington D.C. Almost every lawsuit filed by the Trump campaign so far has been dismissed due to a lack of evidence.
The president again claimed without proof that hundreds of thousands of illegal votes were cast in the November 3 election. He has not presented any evidence of this.
Attorney General William Barr recently said there was no evidence of election fraud to the extent that it would alter the outcome.
Trump has so far refused to concede his loss to Biden (78) even as an official transition to a new Democratic administration gathers pace. He has instead opted to take the fight to court in an attempt to have mail-in ballots in key swing states thrown out.
Shortly before Saturday's appearance in Georgia, Trump pressured Georgia Governor Brian Kemp to help overturn his narrow loss in the state.
In a phone call Trump asked the Republican governor to convince state legislators to select their own electors that would support him, US media reported.
"Between Governor [Doug Ducey] of Arizona and Governor [Brian Kemp] of Georgia, the Democrat Party could not be happier ... If they were with us, we would have already won both Arizona and Georgia," Trump tweeted.
Georgia Republicans caught in a political tight spot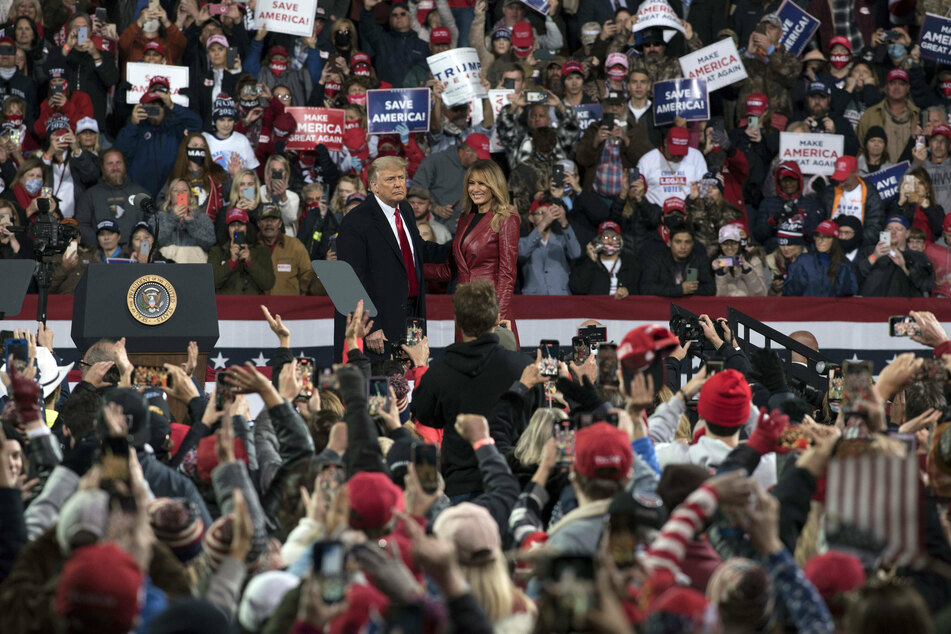 His rally in Valdosta meanwhile was billed as an effort to support Georgia Republican senators David Perdue and Kelly Loeffler, who face hotly-contested run-off elections in January that will decide which party controls the upper chamber of Congress.
Both Perdue and Loeffler failed to garner an outright majority in November, forcing them to a run-off against Democratic opponents.
Trump's baseless claims of widespread voter fraud in the November election have put many Republicans in an awkward situation of telling Georgia residents to vote again in January while also claiming that the voting infrastructure is untrustworthy.
Trump has also previously called on Kemp to cancel the January 5 races.
Trump's fraud conspiracy theories have also caused infighting among Georgia Republicans, with some prominent party members saying the rhetoric is inspiring harassment and possible violence.
If Republicans win just one of the two races, they will maintain control of the Senate. If the Democrats win both, the upper chamber will be split, but the vice president, which in the new administration will be Democrat Kamala Harris, can act as a tie breaker.
Trump lost the historically conservative state by less than 13,000 votes, marking the first time Georgia voted for a Democratic president in nearly 30 years.
Trump has claimed that the state was subject to fraud but a recount in the state affirmed Biden's victory and the results were certified by Georgia's Republican secretary of state and governor.
Cover photo: imago images / ZUMA Wire