AOC headlines New York protest calling for urgent action against fossil fuels
New York, New York - Representative Alexandria Ocasio-Cortez joined nearly 100,000 climate activists who marched in New York City on Sunday to urge world leaders to bring an end to the use of fossil fuels.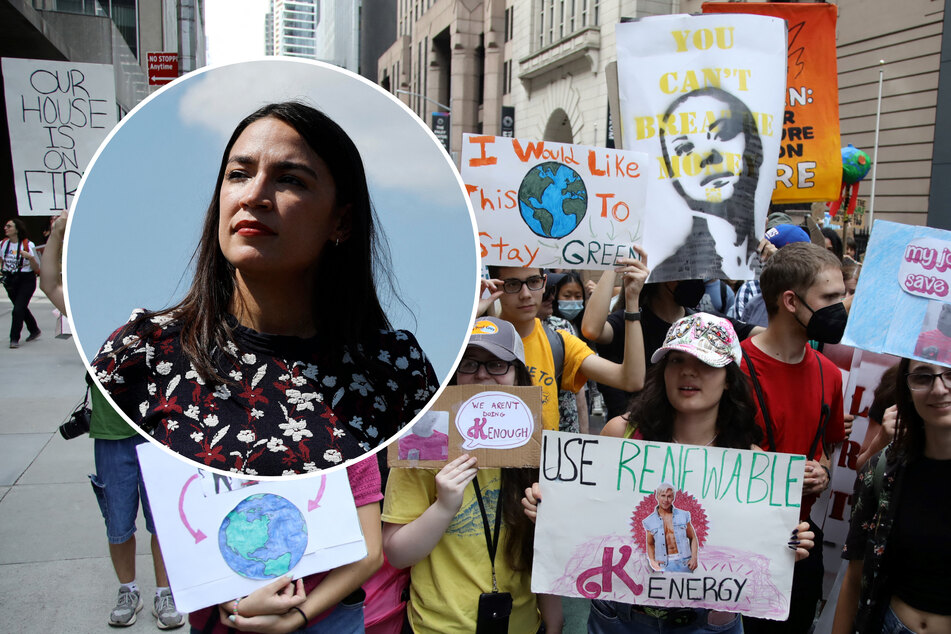 The participants called on President Joe Biden to declare a climate emergency and begin a transition away from fossil fuels and towards renewable energy sources.
Ocasio-Cortez called for an urgent response to the climate crisis during her speech, calling it "the biggest issue of our time."
"We must be too big and too radical to ignore," she told the crowd.
AOC also emphasized a need to shake up economic structures along with a transition away from fossil fuels.
"What we're not gonna do is go from oil barons to solar barons," she said, per The Guardian.
The New York politician left the crowd on a positive note, encouraging the protestors not to lose hope.
"We will not allow our vision of a collaborative economy, of dignity for working people, of honoring the Black, Brown, Indigenous, white working class! We will not give up, and that is why we are here to do today!" she said.
Climate activists, politicians, and more turn out for New York City march
Other speakers at Sunday's event included scientist Peter Kalmus, actor Susan Sarandon, and New York Representative Jamaal Bowman.
Bowman gave a passionate speech, calling the push to end fossil fuels and combat the climate emergency "the new American Revolution."
The protest comes ahead of the Climate Ambition Summit at the United Nations on Wednesday.
Cover photo: Collage: CHIP SOMODEVILLA / GETTY IMAGES NORTH AMERICA / Getty Images via AFP & LEONARDO MUNOZ / AFP