Indigenous leaders in Alaska and Canada call for end to colonial occupation and exploitation
Geneva, Switzerland - Indigenous leaders gathered in Geneva and online on Monday to demand an end to the United States and Canada's colonial occupation of their lands amid growing threats to their environment and way of life.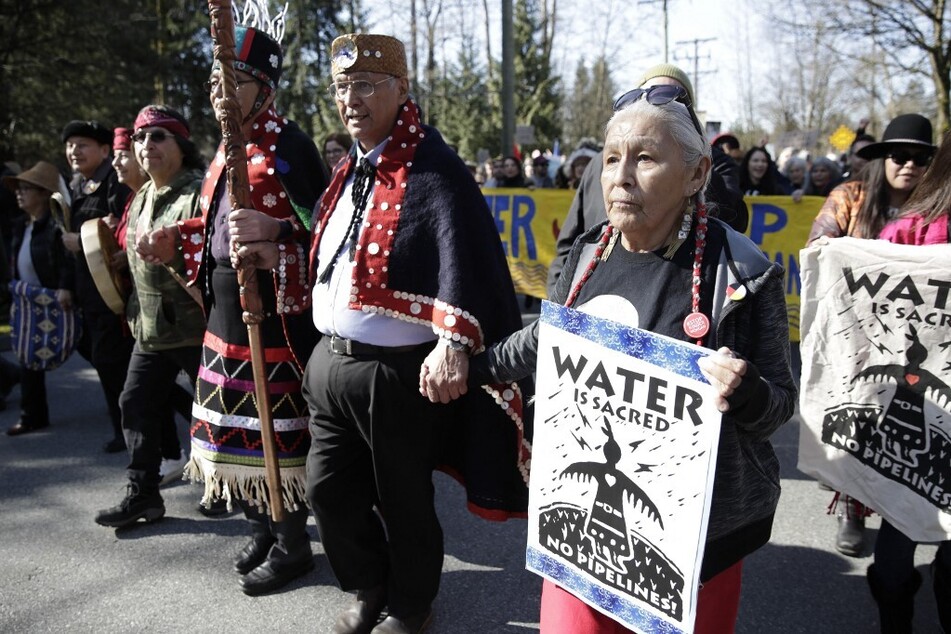 When US President Joe Biden approved the Willow oil-drilling project on Alaska's North Slope, he did so in spite of opposition from the Indigenous people native to the area.
The $8-billion ConocoPhillips project is expected to emit an estimated 278,000 metric tons of CO2 over 30 years, wreaking havoc on Native lands while making billions of dollars in profits for non-Native extractors. A grave breach of Indigenous sovereignty, this treatment from Western powers is by no means new, leaders said during the press conference in Geneva.
Secwépemc elder Alice Aby, whose traditional name is Ekanaawaaki, spoke to the devastating effects of Canada's Trans Mountain pipeline, which runs through more than 300 miles of her nation's territory in the province of British Columbia.
The Kinder Morgan pipeline was constructed without free, prior, and informed consent from Indigenous peoples in the region and is used to transport bitumen, a thick, extra-heavy form of crude oil. The costs for the project have ballooned to more than $30 billion.
Indigenous people like Aby have seen the direct impact of these extractive practices on their archaeological sites, forests, and water sources and have bitterly opposed the Trans Mountain pipeline since the project's inception. Throughout the process, they have not been treated as equal partners at the decision-making table, nor has their sovereignty been respected. Rather, Aby said more than 1,100 Indigenous people have been arrested and jailed for trying to defend their lands.
"We've taken this climate action, but we've been persecuted by this Canadian government," she lamented. "We've been criminalized for fighting for our territories."
Indigenous leaders trace the history of US and Canadian occupation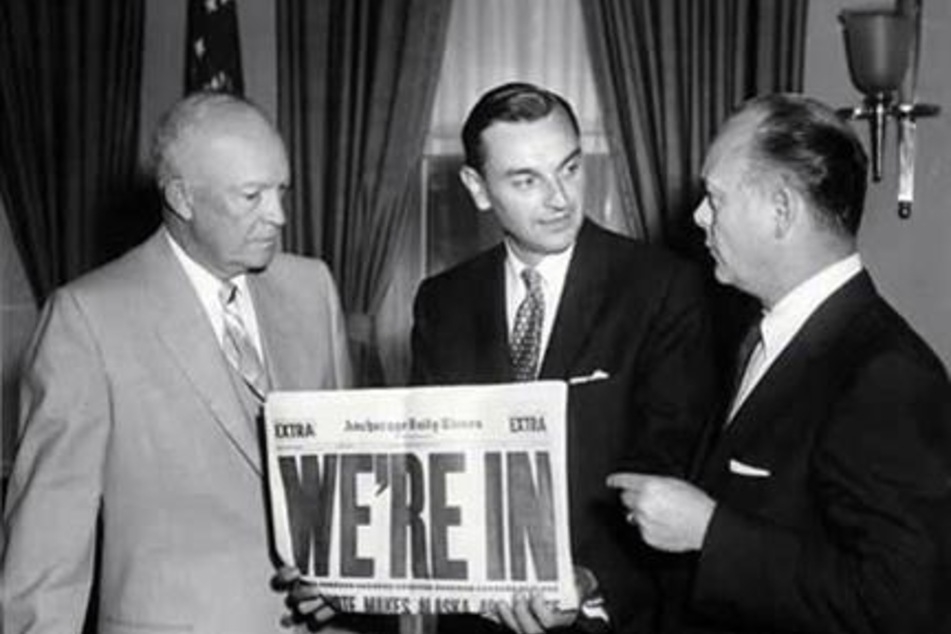 This apartheid systems of governance in the United States and Canada which deprive Indigenous people of equal rights trace back to white colonizers' initial arrival on Native lands, the panelists explained.
Utilizing a principle known as the doctrine of discovery, the European powers divvied up the world according to which of them first "discovered" the land, ignoring the fact that Indigenous people were already living there. The principle was later incorporated into US domestic law in the 1823 Johnson v. McIntosh and 1855 Tee-Hit-Ton v. United States of America Supreme Court decisions.
In the case of Alaska, the US used a sham statehood referendum in 1958 to consolidate its control over the region. Many Indigenous people were effectively barred from voting while white colonists and US military members were allowed to participate, in clear violation of international standards.
"When my people tried to vote in a place called Cantwell, they got in a fist fight, so we weren't allowed to vote," Chief Gary Harrison of the Chickaloon Native Village said.
To this day, the historic deprivation of Indigenous Alaskans may be seen and felt in all aspects of society, from environmental devastation to discriminatory hunting and fishing licensing practices to the mass incarceration of Native people.
"These are the effects of colonization. We have a lot of historical trauma that they don't even want to recognize," the Chickaloon traditional leader said. "It's embedded in the genes of our people from the trauma that has been brought onto them."
Indigenous leaders demand accountability from the US and Canada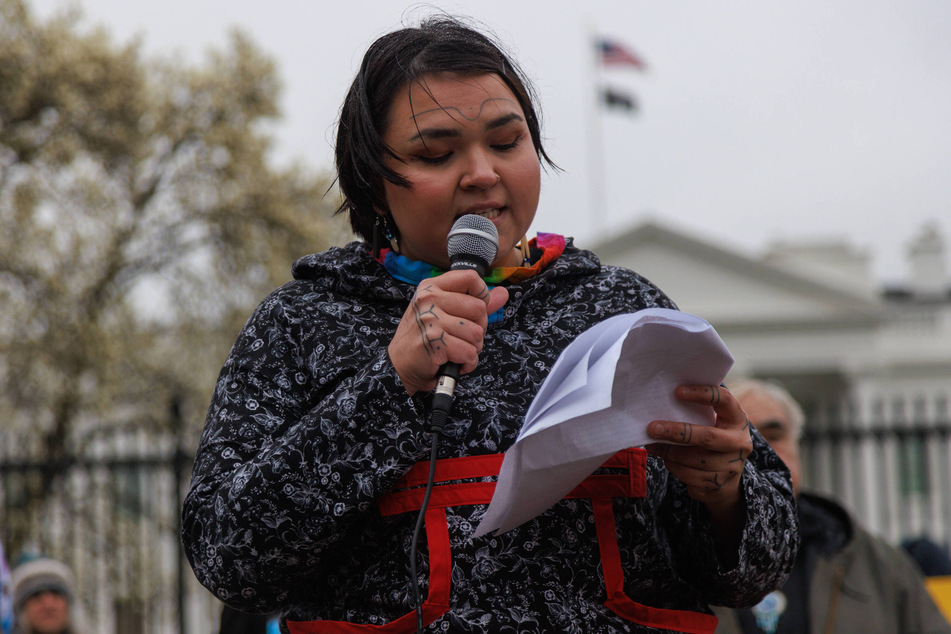 Indigenous leaders are calling for accountability as the United States and Canada continue to reap massive profits off oil and gas extraction and unsustainable hunting and fishing practices.
Chief Na'Moks Na'Moks, hereditary leader of the Tsayu, one of the Five Clans of the Wet'suwet'en Nation in British Columbia, said, "When a country such as Canada stands on the world stage and touts itself as one of the world's most progressive and democratic countries, then these statements must be challenged."
"Indigenous peoples of Canada must be treated as equal humans, not ignored, incarcerated, removed from their lands, brought before the courts for simply protecting the natural environment," he added. "We cannot continue to have our Indigenous rights – our human rights – abused."
Panelists in Alaska raised similar experiences and calls for action amid increasing encroachment from the US government and private companies.
"Everything that is being done in Alaska is a big hoax by the United States," Chief Harrison insisted. "They don't want to take a look at what they've done. They don't want to take action for the genocides they've created."
Indigenous leaders call on the international community for support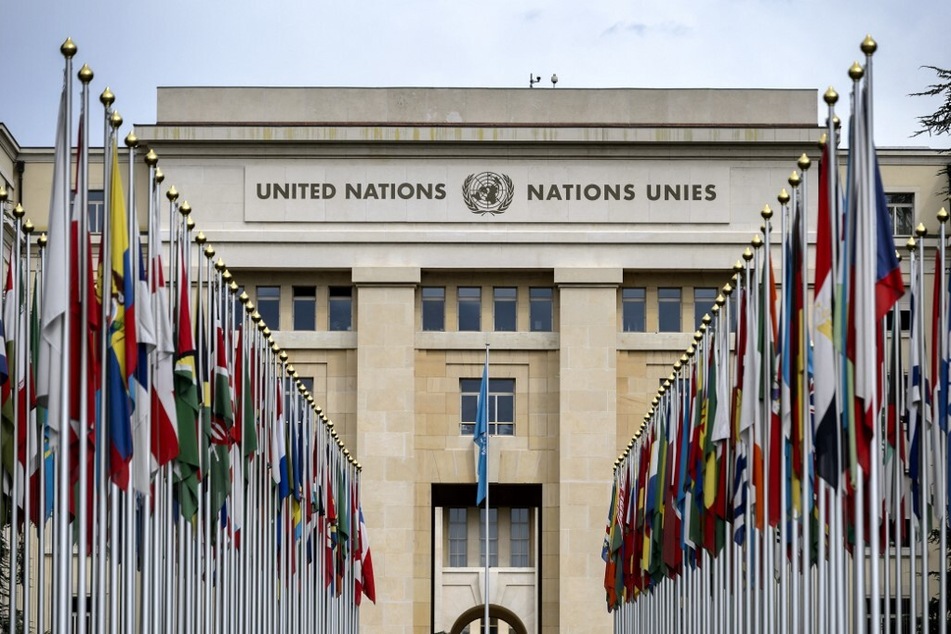 In their fight for sovereignty and self-determination, Indigenous leaders are calling on the United Nations and the wider international community for support.
The October 2021 adoption of Human Rights Council Resolution 48/7 by the United Nations provides the mandate to address the continued impacts of colonialism on the basic rights of Indigenous peoples. Representatives on Monday's panel urged the UN to pursue the goal of decolonization with renewed vigor.
Given the growing existential threat of the climate crisis, the need to rein in the unchecked greed of countries like the United States and Canada couldn't be more acute.
"The United Nations says climate action is a human right, and it's a human rights, equity, and justice issue," Aby said. "For us in this country, it's a persecution issue. We've been criminalized, and we've been brutalized. We've been put in dog kennels when we are arrested."
"We ask the United Nations to open their doors for more collaboration [...] so we can hold these Western countries accountable and we can come up with some solutions for the Indigenous people," she demanded.
Cover photo: JASON REDMOND / AFP