Biden accused of betraying young people after approving Willow oil drilling project
Washington DC - Young people across the US are slamming President Joe Biden for backtracking on his campaign promise and green lighting an oil drilling project on Alaska's North Slope that would have devastating impacts on the local environment and the global climate emergency.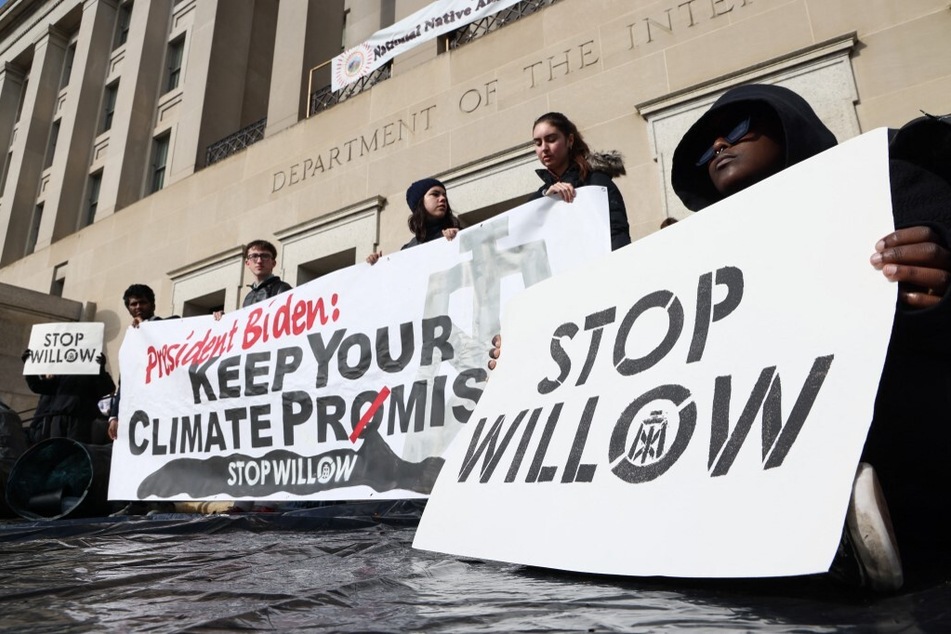 The $8-billion ConocoPhillips Willow Project is expected to yield 629 million barrels of oil over 30 years, with a high of 180,000 barrels of crude oil per day. In the process, it could emit an estimated 278,000 metric tons of CO2 over 30 years.
The Willow Project was first approved by the Trump administration before a US federal judge in Alaska determined the environmental review was flawed and reversed the decision.
Young people were angered that Biden chose to revive the project after promising to put a stop to federal oil and gas drilling on the 2020 campaign trail. They joined with Indigenous communities to protest and petition the administration not to let the project go forward, but Biden failed to heed their calls.
"Millions of young people, millions asked him not to do this. Please don't do this for the sake of our economy, for the climate emergency, and for Indigenous sovereignty," said Gen-Z for Change activist Elise Joshi in a video shared to TikTok. "He just said, 'I don't f***ing care, I'm gonna do it anyways and give ConocoPhillips almost everything they wanted.'"
"Let me be clear: young people are aligned with a livable planet, and if he thinks we are going to stop at Willow, he is sadly mistaken. We want all coal, oil, and gas extraction in this country to stop," she continued.
"We want clean wind and solar power. We want trains and walkable cities, and we will create it because Willow is the start of a movement."
More young people speak out on Willow oil drilling project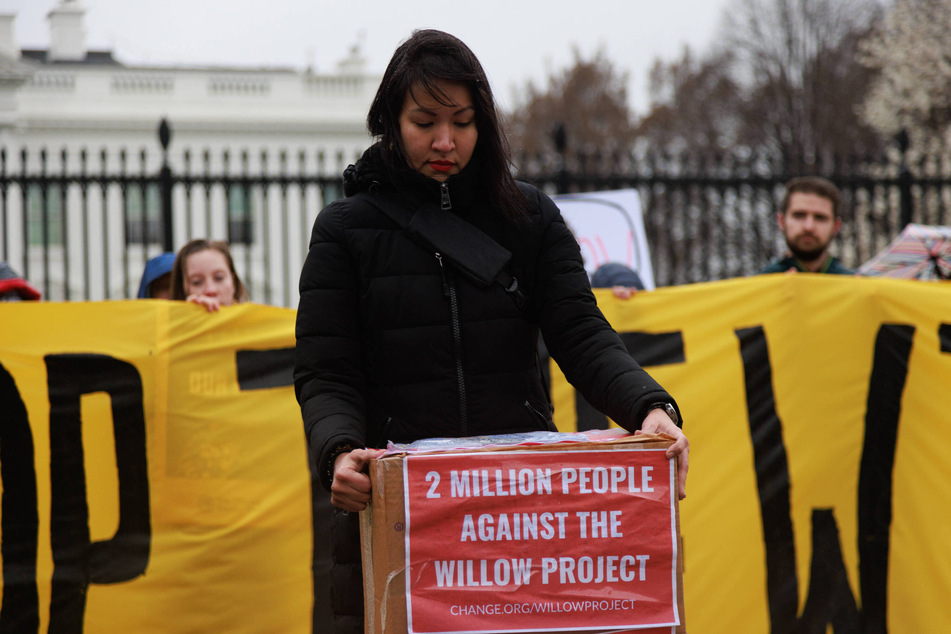 More youth-led and progressive organizations have expressed their disapproval since it came out Biden would go forward with the Willow Project.
"President Biden's approval of the Willow Project is a slap in the face to the young voters who helped deliver his victory and Democratic victories in the midterms – and who will be the ones who have to live with the consequences," tweeted Our Revolution.
Jamie Margolin, founder of Zero Hour, said, "In approving the WillowProject, POTUS has chosen to betray every single young person who put him in office under the condition he would fight the existential threat of the climate crisis."
"What a betrayal to [Sovereign Iñupiat for a Living Arctic], this is colonizer behavior," she added.
Opponents are expected to launch a legal challenge in an effort to delay or stop the Willow Project.
Cover photo: Jemal Countess / GETTY IMAGES NORTH AMERICA / Getty Images via AFP