States agree to cut Colorado River water usage in milestone deal
Los Angeles, California - Western US states said Monday they have reached an agreement to cut the amount of water they take from the dwindling Colorado River, which is threatened by a quarter of a century of drought and worsening climate conditions.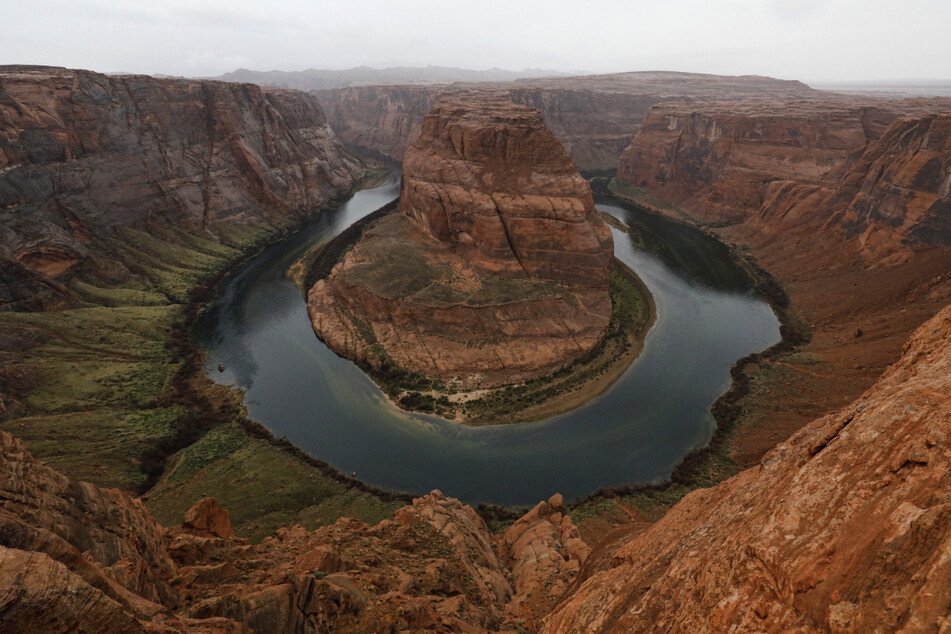 The plan comes after years of bitter wrangling, with states refusing to give ground even as the water course has reached crisis point, threatening drinking water supplies for 40 million people and imperiling electricity generation across the American West.

Under the proposal, the federal government will pay a reported $1.2 billion to water districts, Native American Tribes and cities in California, Nevada, and Arizona to use less water over the next three years.
The states themselves will also cut their use, though they will not be compensated.
The reductions will reduce the amount of water taken from the once-mighty Colorado by 3 million acre-feet, or about 13% of all the water it supplies.
An acre-foot refers to an acre covered in water a foot deep – around 326,000 gallons or about half an Olympic-size swimming pool.
Biden and Newsom hail Colorado River deal
"The entire Western United States is on the frontlines of climate change – we must work together to address this crisis and the weather extremes between drought and flood," California Governor Gavin Newsom said in a release welcoming the agreement.
"California has stepped up to make significant cuts to water usage and now, this historic partnership between California and other Lower Basin states will help maintain critical water supply for millions of Americans as we work together to ensure the long-term sustainability of the Colorado River System for decades to come."
President Joe Biden hailed the agreement as "an important step forward in our efforts to protect the stability of the Colorado River System in the face of climate change and historic drought conditions."
Cover photo: RHONA WISE / AFP