Alabama basketball's Brandon Miller linked to shooting as coach's remarks cause outrage
Tuscaloosa, Alabama - According to police testimony on Tuesday, Alabama basketball star freshman Brandon Miller was directly connected to the murder case involving former Alabama teammate Darius Miles.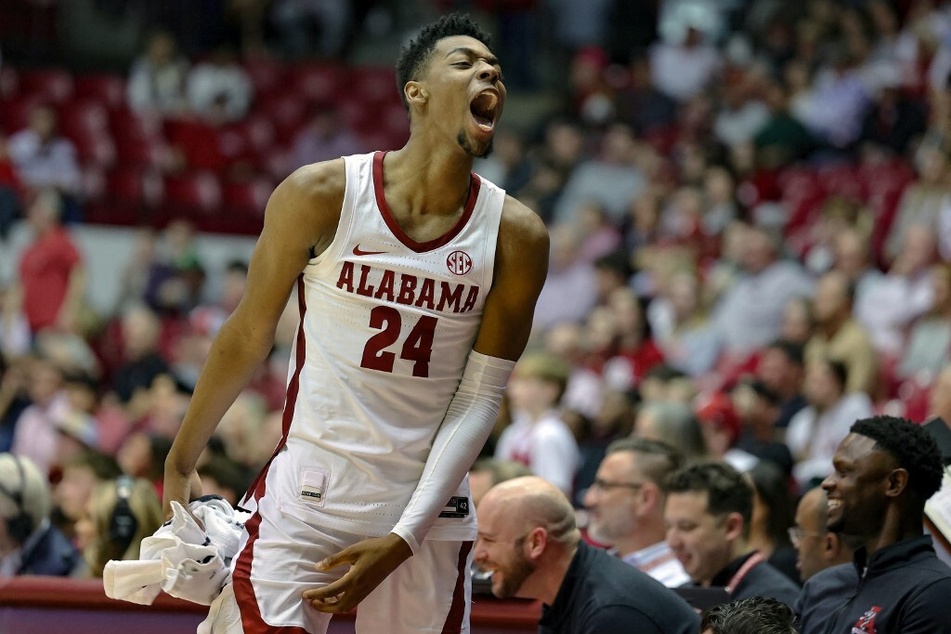 More details have surfaced about the fatal shooting that has rocked the Alabama Crimson Tide and the world of college basketball.
According to new official info, Miller reportedly provided Miles with the gun used to kill 23-year-old Jamea Harris off-campus last month.
Miles and another man, 20-year-old Michael Davis, are currently facing capital murder charges for Harris' death. Miles was immediately removed from the Alabama basketball team after his arrest on January 16.

Miles apparently texted Miller and asked him to bring his gun to the scene. Another Alabama player, Jaden Bradley, was also at the scene, according to police. Neither players have been charged.
Tuscaloosa chief deputy D.A. Paula Whitley told Al.com that Miller isn't also facing charges because "there's nothing we could charge him with according to the law."
Meanwhile, Miller hasn't missed a beat on the court. On Saturday against Georgia, he became the fastest player in Alabama history to reach 500 points, notching his 10th 20-plus game this season.
Alabama head coach Nate Oats disappoints fans with statement on Miller's involvement in murder case
Amid the team's off-court drama, head coach Nate Oats met with reporters on Tuesday and admitted to knowing about Miller's alleged involvement in the shooting – and largely downplayed it.
"We've known the situation since [it happened]," Oats said. "Can't control everything anybody does outside of practice. Nobody knew that was going to happen. College kids are out, Brandon hasn't been in any type of trouble nor is he in any type of trouble in this case. Wrong spot at the wrong time."
Fans took to social media to express their outrage over Oats' response.
"Wrong place wrong time seems a little callous considering someone died," one fan tweeted.
"Times when you're in the wrong spot at the wrong time: Getting a speeding ticket, Getting hit by a careless driver, Getting hit by a meteor - Times when you are NOT in the wrong spot at the wrong time: Bringing the murder weapon to the scene of the crime," another Twitter user claimed, charging back at Oats' statement.
Miller has been projected to be a hot lottery pick in the 2023 NBA Draft, though his future in the big league may now be in jeopardy.
Cover photo: Collage: BRANDON SUMRALL / WESLEY HITT / GETTY IMAGES NORTH AMERICA / GETTY IMAGES VIA AFP