Brittney Griner free and on her way home after Russian nightmare ends
Moscow, Russia - WNBA player Brittney Griner's 11-month long nightmare is over after the President Joe Biden confirmed she has been released from detention in a prisoner swap with the US.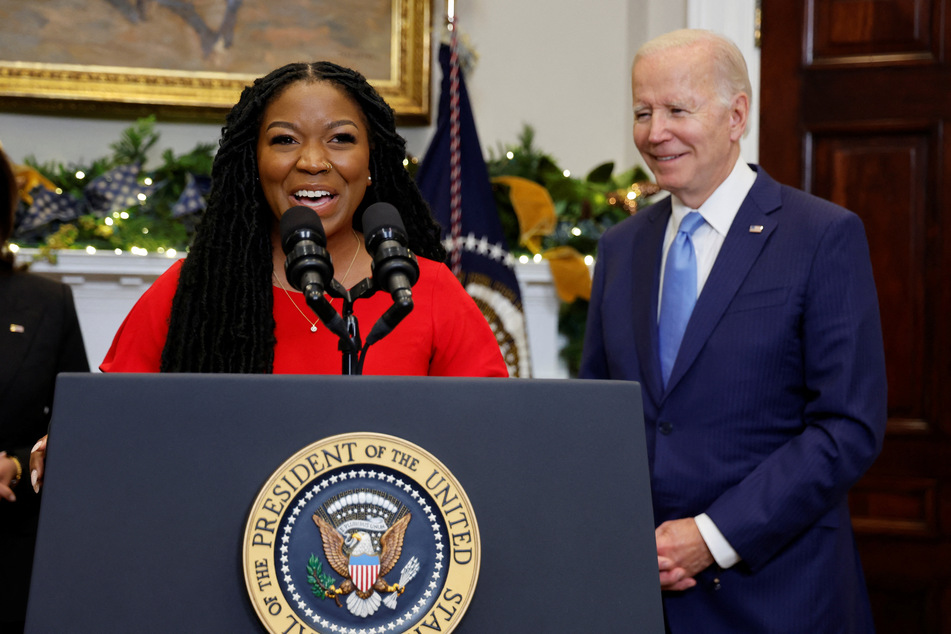 In a sudden development following long negotiations between Russia and the US, Griner has been freed in exchange for the release of the notorious Russian arms dealer Viktor Bout.
"Moments ago, standing together with her wife Cherelle in the Oval Office, I spoke with Brittney Griner," Biden said at a press conference. "She's safe, she's on a plane, she's on her way home after months of being unjustly detained in Russia, held under intolerable circumstances."
"Brittney will soon be back in the arms of her loved ones and she should have been there all along," the president added, before handing over to Cherelle Griner, who expressed her gratitude to Biden and his administration.
"Today is just a happy day for me and my family, so I'm going to smile right now," she said, while also drawing attention to the plight of other Americans detained overseas.
One of them is Paul Whelan, a former US Marine imprisoned in Russia since 2018 on espionage allegations, who was not included in the prisoner swap despite previous speculation.
"This was not a choice on which American to bring home," Biden insisted, while to continue fighting for Whelan's release.
Griner was arrested at a Moscow airport in February on drug charges after vape cartridges containing traces of cannabis oil were found in her luggage. In August, she was sentenced to nine years in prison and had recently been moved to a penal colony about 300 miles from Moscow.
The facility is known for its brutally harsh conditions, which have been likened to slave labor.
Cover photo: REUTERS