Five-star recruit Marquis Cook commits to Oregon – again
Eugene, Oregon - In a shocking twist, five-star athlete Marquis Cook made a U-turn and decided to recommit to the Oregon Ducks basketball program after decommitting in June.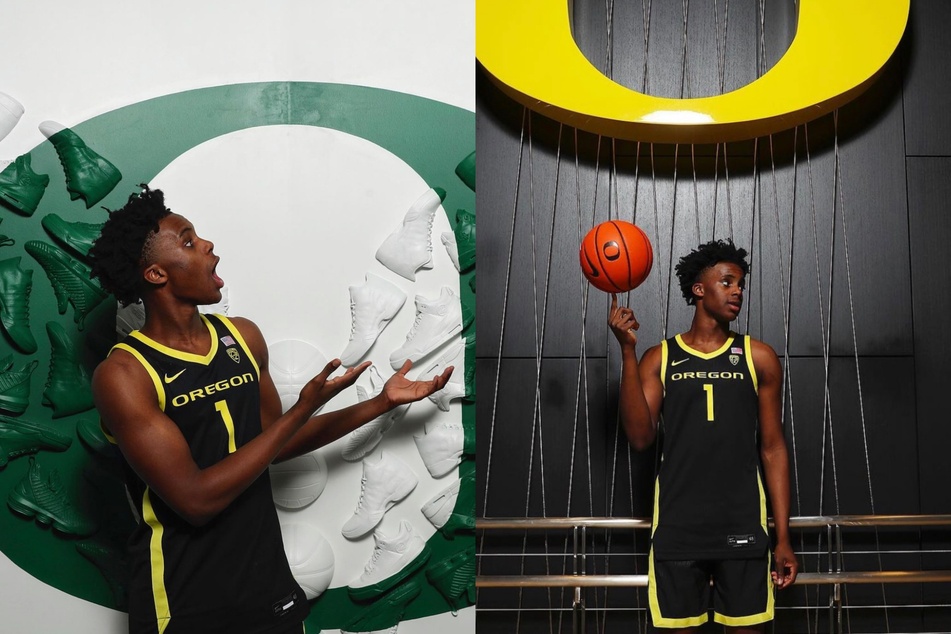 It has been quite the roller coaster for the Oregon Ducks and one of the top high school b-ball players in the country.
Marquis "Mookie" Cook, ranked the fourth-best player in the 2023 class, first committed to the Ducks in the spring over scholarship offers from Kentucky, Duke, Gonzaga, and more.
Then, in late June, the five-star Oregon native had second thoughts about returning to his home-state, and thus decommitted from the program.
After exploring other programs and considering the NBA G League, the 6-foot-7 ball player decided to recommit back with the Ducks on Friday afternoon.
"I'm going to the University of Oregon," Cook said about his recommitment. "They just kept recruiting me and it was kind of the same deal and it just from talking to the other coaches and continuing to talk to Coach Altman. It just felt like the overall best place for me."
With Cooks' new pledge, Oregon has recruited its No. 2 and 3 highest-ranked recruits in program history in this recruiting cycle, along with No. 2-ranked power forward, Kwame Evans.
Overall, the Ducks basketball program's 2023 recruiting class is in a top-10 spot in national rankings.
Cover photo: Screenshot / Instagram / marquiscookk