Florida QB Anthony Richardson drops "AR-15" nickname after mass shootings
Gainesville, Florida - After garnering the nickname "AR-15," the University of Florida's quarterback Anthony Richardson is disassociating himself from the assault rifle as deadly mass shootings persist in the US.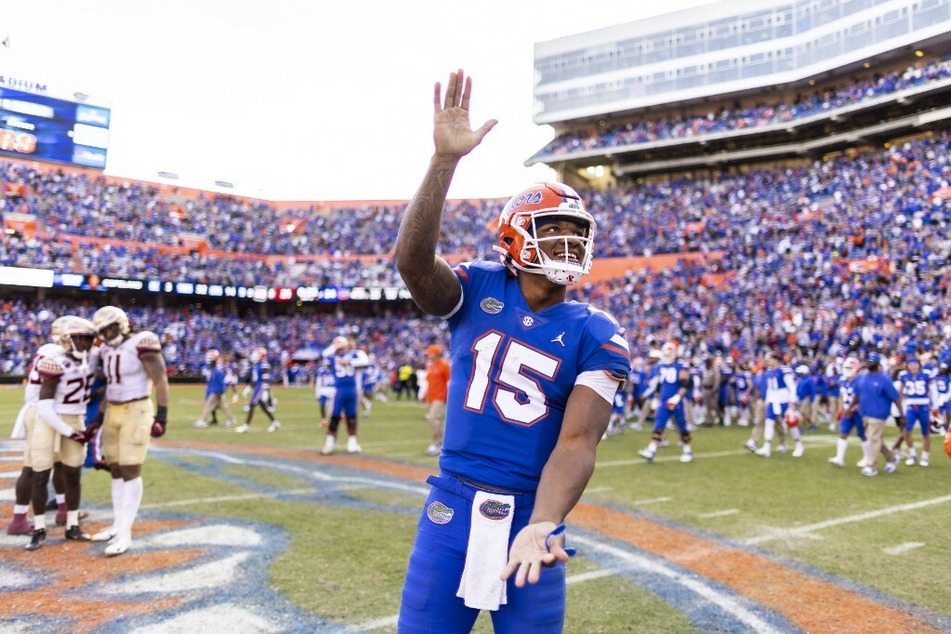 Richardson, one of the top college football quarterbacks in the country, is taking a stand against assault rifles in his own way.
The Gators' quarterback said in a statement that he will no longer go by his nickname "AR-15" as part of his personal brand. Richardson said this was because he doesn't want to be associated with the assault rifle by the same name, which has been used in numerous mass shootings.
The AR-15-style rifle was used in the shooting that killed 19 children and two adults at an elementary school in Uvalde, Texas, in May.
"While a nickname is only a nickname and 'AR-15' was simply a representation of my initials combined with my jersey number, it is important to me that my name and brand are no longer associated with the semi-automatic rifle that has been used in mass shootings, which I do not condone in any way or form," Richardson's statement read.
"My representatives and I are currently working on rebranding, which includes the creation of a new logo and transitioning to simply using 'AR' and my name, Anthony Richardson."
After the NCAA moved to allow college athletes to profit from their name, image, and likeness (NIL), Richardson started an apparel line. Last year the line included jerseys, long-sleeve shirts, wristbands, and temporary tattoos.
Richardson said he will also discontinue the use of the scope reticle in the brand's logo.
Richardson emerged as a fan-favorite and gifted playmaker as a freshman at Florida last season, despite being the back-up to starting quarterback Emory Jones.
Cover photo: James Gilbert / GETTY IMAGES NORTH AMERICA / Getty Images via AFP