Olympics: Raven Saunders' podium protest has the IOC tying itself in knots again
Tokyo, Japan - At the best of times, Raven Saunders will usually turn heads, with her colorful hair and a physical stature that Mike Tyson would have trouble with, even back in his prime. But the shot putter is now under the spotlight for what she did after receiving the silver medal at the women's competition on Sunday night.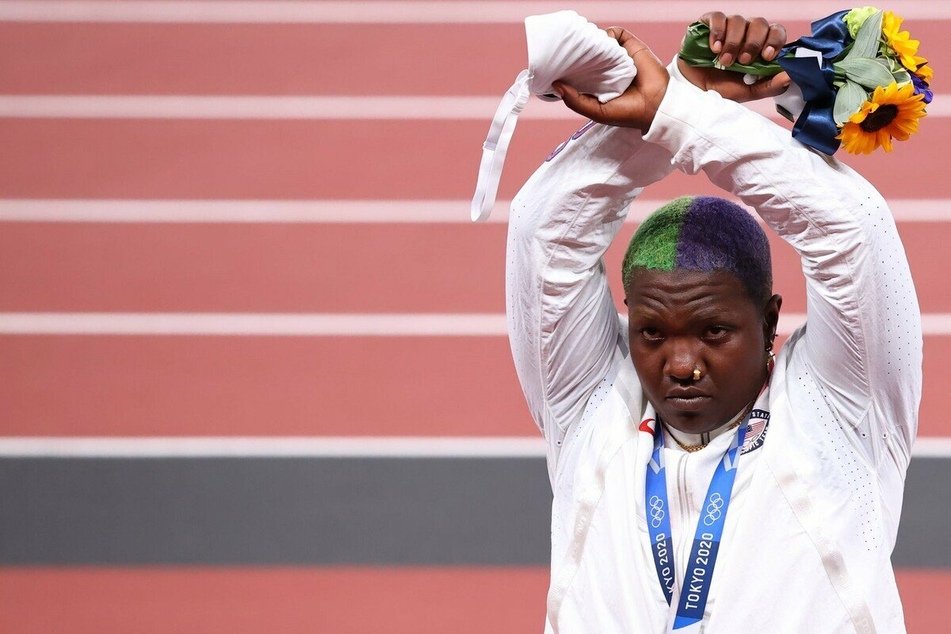 After placing her own medal around her neck, the 25-year-old athlete stepped off of the podium and lifted her arms to cross above her head, forming an "X" with her wrists.
It's a well-known gesture of protest, and Saunders herself explained it as "the intersection of where all people who are oppressed meet."
She also told NBC that her gesture was made in support of "the LGBTQIA community, the Black community, people who are dealing with mental health issues, I see you, I'm here for you, and I'm standing with you."
But with predictable eagerness, the International Olympic Committee (IOC) promptly announced it was "looking into" Saunders' show of support to verify whether she violated the committee's regulations on political expression. Here we go again.
Contradictions coming to the fore again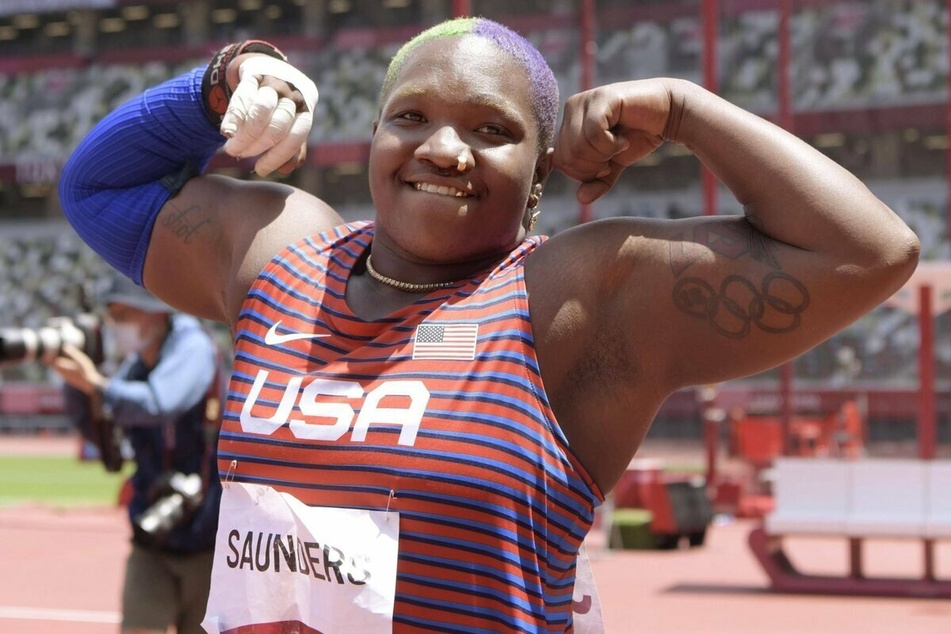 As always when it comes to these matters, it's Rule 50.2 in the Olympic Charter that's in focus. It forbids anyone from "every kind of demonstration or propaganda, whether political, religious, or racial, in the Olympic areas."
This rule was walked back a bit coming into the current games in Tokyo, as politically conscious athletes pushed the boundaries of protest on the field. Female soccer teams have taken the knee prior to the start of their matches, and Costa Rican gymnast Luciana Alvarado practically found a "loophole" by incorporating a raised fist in support of Black Lives Matter into her floor exercise routine.
It bears repeating that even the new, more relaxed regulations rules still only allow for political expressions to take place away from the actual competition and medal ceremonies.
That's where Raven Saunders comes in. As soon as she crossed her wrists on the podium, the IOC sprung into action. Mark Adams, spokesperson for the committee, told ESPN: "We are also in touch with World Athletics. We are not surprisingly looking into the matter and we now will consider our next steps."
The US Olympic and Paralympic Committee have sided with Saunders, saying she "was respectful of her competitors and did not violate our rules related to demonstration."
This whole incident only serves to highlight yet again what a minefield the IOC has created for itself. As long as it hangs on to pretensions of being "apolitical", while still wanting to get with the times, absurd situations like this will continue to crop up.
Having your cake and eating just isn't an option here.
Cover photo: IMAGO / AFLOSPORT